Über Evernote Teams
Evernote ist ein webbasiertes Projektmanagement-Tool, das Funktionen für Projektkollaboration, Terminplanung und Aufgabenmanagement in einer Suite vereint. Diese Lösung ist für Unternehmen jeder Größe konzipiert.
Mit Evernote können Nutzer Projektaufgabenlisten erstellen und Personen zuweisen, sodass Teammitglieder zusammenarbeiten und bei Bedarf Statusaktualisierungen bereitstellen können. Die Lösung unterstützt mehrere Geräte wie Laptops, Tablets und Smartphones, was Nutzern an mehreren Standorten dabei hilft, auf demselben Stand zu bleiben und den Projektfortschritt zu teilen.
Evernote bietet auch Funktionen zum Teilen von Dokumenten, mit denen Nutzer Dateien, Fotos, Videos und Sprachaufnahmen in der Cloud speichern und freigeben können.
Mit automatischen E-Mails und Benachrichtigungen, die Teams über Projektentwicklungen informieren, erhalten Projektmanager ein vollständiges Bild der Projektaufgaben und sind besser in der Lage, Entscheidungen bezüglich der Projektplanung und -ausführung zu treffen.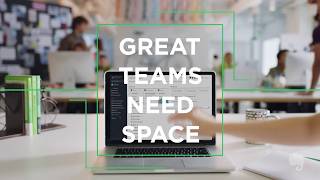 Evernote Teams bietet eine Gratisversion und eine kostenlose Testversion. Die kostenpflichtige Version von Evernote Teams ist ab 7,99 $/Monat verfügbar.
Kostenlose Testversion:
Ja
Alternativen für Evernote Teams
Evernote Teams Erfahrungen
Branche: Marketing & Werbung
Unternehmensgröße: Selbstständig

Täglich

für

Mehr als 2 Jahre

genutzt
Quelle der Bewertung
Preis-Leistungs-Verhältnis
4
---
Best Note-Taking Software I have Ever Used
It is great software for me. It eliminates the need of keeping a heavy diary in my life. I can easily access, take notes and share files from anywhere. Honestly, it made my life easier.
Vorteile
If you are looking for an amazing multi-platform software, especially to serve your note-taking purpose, Evernote Business is leading the market. It comes in a minimalistic design with smooth collaborative features so that you can perfectly sync with other platforms. When it comes to collaboration features, no other software can defeat Evernote business. You can not only do teamworks on your projects, but also store all of the important information in one single place. One amazing part is, you can access it offline, and everything will be updated t=right after you become online. On top of that, the user-interface of Evernote is so user-friendly. Besides, there are many templates which you can use and make life even easier. In my opinion, Evernote Business is a great software to deal with.
Nachteile
As it is cloud-based software, syncing is not possible while offline. However, everything will be updated when I become online again. Another thing I want to mention here is it is a little bit expensive. The Evernote team should reconsider the price. However, the value we are getting from it can be easily justified with the price.
Branche: Telekommunikation
Unternehmensgröße: 5.001-10.000 Mitarbeiter

Täglich

für

Mehr als 2 Jahre

genutzt
Quelle der Bewertung
Preis-Leistungs-Verhältnis
5
---
Taking note with Evernote Business
Evernote has acted like my organizer but in digital form. I can adding note into most of the software that i use, and add a little notes and reminder for my future reference. The ability to add picture or audio to the notes give it more value, as more information can be added to the note.
Vorteile
What i really like with Evernote Business is, it has option to integrated with software like Gmail and Google Drive. I can attach files into my note for easy reference and forward my notes to the Gmail and shares it with my team. Using Evernote as a OCR(optical character recognition) for my PDF files let me to search for specific keyword in the files in a matter of second.
Nachteile
There are limited option for text style and format customization that can be altered and edited in here. A beautiful and properly formatted notes improve my moods and attract creativity in myself, which i hope this software can offer. Other than that point, everything else is wonderful.
Branche: Marketing & Werbung
Unternehmensgröße: 2-10 Mitarbeiter

Täglich

für

1-5 Monate

genutzt
Quelle der Bewertung
Preis-Leistungs-Verhältnis
5
---
Get Your Team Working Smarter With Evernote Teams
I absolutely love Evernote! It is seriously the best thing since sliced bread. I use it for everything from work to personal to-do lists and it has helped me keep my life so much more organized. I highly recommend it to anyone who is looking for a great way to keep track of their life!
Vorteile
There are many things that I like about the Evernote team, but here are some of the things that stand out the most to me.The first is that everyone on the team is extremely intelligent and talented. It is clear that each member of the team has a deep understanding of the product and how it can be used to benefit users.Another thing that I appreciate about the team is their dedication to their users. They are always looking for ways to improve the product and make it more user-friendly. They are also quick to respond to user feedback and suggestions.Lastly, I really appreciate the team's willingness to experiment with new ideas. They are always looking for ways to improve the product and make it more useful for users. I think this willingness to experiment is what makes Evernote such a great product.
Nachteile
There are a few things that I really liked about Evernote team chat. First, it was very easy to use and set up. Second, it had a lot of features that other team chat apps don't have, like the ability to set up group chats and share files. Third, it was very stable and didn't crash or freeze like some other team chat apps I've used. Overall, I thought Evernote team chat was a great tool for team communication.
Branche: Bildungsmanagement
Unternehmensgröße: 1.001-5.000 Mitarbeiter

Wöchentlich

für

Mehr als 1 Jahr

genutzt
Quelle der Bewertung
Preis-Leistungs-Verhältnis
0
---
Alternate to Doc
Vorteile
Easy to access and retrieve. Great for note taking quick ideas.
Nachteile
I have not come across a feature that I dislike.
Branche: E-Learning
Unternehmensgröße: 11-50 Mitarbeiter

Monatlich

für

6-12 Monate

genutzt
Quelle der Bewertung
Preis-Leistungs-Verhältnis
4
---
great app for all types of projects and tasks manager
in general it's a great service with a great tracking system and easy to follow
Vorteile
very easy to share notes with team and very professional, fast and reliable
Nachteile
the price is a bit expensive compared to similar applications, and it can get slow overtime