Über Evernote Teams
Evernote ist ein webbasiertes Projektmanagement-Tool, das Funktionen für Projektkollaboration, Terminplanung und Aufgabenmanagement in einer Suite vereint. Diese Lösung ist für Unternehmen jeder Größe konzipiert.
Mit Evernote können Nutzer Projektaufgabenlisten erstellen und Personen zuweisen, sodass Teammitglieder zusammenarbeiten und bei Bedarf Statusaktualisierungen bereitstellen können. Die Lösung unterstützt mehrere Geräte wie Laptops, Tablets und Smartphones, was Nutzern an mehreren Standorten dabei hilft, auf demselben Stand zu bleiben und den Projektfortschritt zu teilen.
Evernote bietet auch Funktionen zum Teilen von Dokumenten, mit denen Nutzer Dateien, Fotos, Videos und Sprachaufnahmen in der Cloud speichern und freigeben können.
Mit automatischen E-Mails und Benachrichtigungen, die Teams über Projektentwicklungen informieren, erhalten Projektmanager ein vollständiges Bild der Projektaufgaben und sind besser in der Lage, Entscheidungen bezüglich der Projektplanung und -ausführung zu treffen.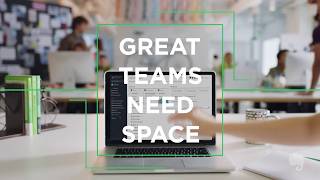 Evernote Teams bietet eine Gratisversion und eine kostenlose Testversion. Die kostenpflichtige Version von Evernote Teams ist ab 7,99 $/Monat verfügbar.
Kostenlose Testversion:
Ja
Alternativen für Evernote Teams
Evernote Teams Erfahrungen
Branche: Medienproduktion
Unternehmensgröße: 51–200 Mitarbeiter

Wöchentlich

für

Mehr als 2 Jahre

genutzt
Quelle der Bewertung
Preis-Leistungs-Verhältnis
5
---
Ever Noted For The Masses
I remember Evernote when it was in its early development stages as an optimistic note-taking application. Years in the making, it grew a business software branch and became even more extensive. I have positive support for the brand and hope it'll continue to grow.
Vorteile
I really appreciate its savvy integration with other cloud-based solutions. It approaches the connection and bonding experience in a playful, yet professional manner. The company I work with is active with Salesforce and Google, so we discussed a crucial need of ours. The business needed our concepts and data to be quickly recorded into an excelling application. That's where EverNote Business came in. I was already familiar with EverNote and informed our company of the new technology extension. We moved forward and were impressed by the results. Within a month, our projections were progressing by a 20% increase. Our thoughts and visions were compiled, together, in a single database that simplified our workflow. And most of all, we were able to work faster. EverNote trimmed unnecessary time away.
Nachteile
My only minor setback, with the software, would be the design possibilities. I do wish that EverNote presented a little more features for its users to manage the layout of the notes more. Otherwise, it's a wonderful solution.
Branche: Telekommunikation
Unternehmensgröße: 5.001–10.000 Mitarbeiter

Täglich

für

Mehr als 2 Jahre

genutzt
Quelle der Bewertung
Preis-Leistungs-Verhältnis
5
---
Taking note with Evernote Business
Evernote has acted like my organizer but in digital form. I can adding note into most of the software that i use, and add a little notes and reminder for my future reference. The ability to add picture or audio to the notes give it more value, as more information can be added to the note.
Vorteile
What i really like with Evernote Business is, it has option to integrated with software like Gmail and Google Drive. I can attach files into my note for easy reference and forward my notes to the Gmail and shares it with my team. Using Evernote as a OCR(optical character recognition) for my PDF files let me to search for specific keyword in the files in a matter of second.
Nachteile
There are limited option for text style and format customization that can be altered and edited in here. A beautiful and properly formatted notes improve my moods and attract creativity in myself, which i hope this software can offer. Other than that point, everything else is wonderful.
Branche: Gesundheit, Wellness & Fitness
Unternehmensgröße: 51–200 Mitarbeiter

Täglich

für

Mehr als 1 Jahr

genutzt
Quelle der Bewertung
Preis-Leistungs-Verhältnis
4
---
Evernote Forever
Evernote Teams (Business) is great for our productivity!
Vorteile
I take notes with Evernote throughout the day and after meetings. I also look at my check list and team list everyday. Not to mention project planning, project management, task management, etcetera. Evernote Teams is the best note taking and collaborating software at the office and on the road. My team and I can communicate in real time and edit together. I can delegate easily with the task manager.The android app is very simple and efficient. Multiple devices are no problem, it syncs every time even with my long notebooks. Speaking of notebooks, I also think Evernote has the best organizational system by far. An extra tidbit: I like using my swipe keyboard and sometimes one handed mode, other software can get glitches when using that but Evernote does not. It also has the best check tools and it has a web clipper.
Nachteile
Evernote is kind of a high end or expensive product. Not everyone will be able to make room in their budget even if they want to. I use it so often that it doesn't bother me, I feel like the value for money is good.
Warum Evernote Teams gewählt wurde
Evernote came highly recommended
Branche: Non-Profit-Organisation Management
Unternehmensgröße: Selbstständig

Monatlich

für

1-5 Monate

genutzt
Quelle der Bewertung
Preis-Leistungs-Verhältnis
0
---
Good program with issues
Vorteile
Good for sharing info across different teams!
Nachteile
The pricing is difficult to decipher but otherwise it is a good program for the price
Branche: Marketing & Werbung
Unternehmensgröße: Selbstständig

Täglich

für

Mehr als 1 Jahr

genutzt
Quelle der Bewertung
Preis-Leistungs-Verhältnis
5
---
Best app for taking notes
I can streamline and simplify tedious tasks with the aid of Evernote. I can easily refer back to my hastily made notes in the app later so I won't forget anything important.
Vorteile
A useful app for taking notes is Evernote. I like how the tags are used and how the notebooks are organised. It makes finding your information quick and simple. Evernote has been my go-to tool for managing my knowledge and taking notes for a very long time. The app syncs quickly from all devices and has a straightforward interface. I also like the Evernote extension for Chrome, which lets you save web pages in an accessible format.
Nachteile
Evernote is a straightforward and useful app for taking notes, but I was looking for a better way to build a complete external brain. to be able to manage projects, information, and notes.Additionally, Evernote replaced my previous inexpensive plan with a more expensive one and removed the cheaper one. Additionally, the app frequently crashed on my MacBook. It had the appearance of a bug. Additionally, Evernote still hasn't added AI word processing features. This entire situation is what prompted my switch to Notion.