Über Yelp Guest Manager
Yelp Reservations ist ein cloudbasiertes Restaurantverwaltungssystem, das bei der Verwaltung von Reservierungen und Gästen hilft. Das System, das in erster Linie für kleine und mittelständische Unternehmen entwickelt wurde, ermöglicht die Echtzeitkommunikation zwischen Kunden und Restaurantbesitzenden. Zu den wichtigsten Funktionen von Yelp Reservations gehören Online-Reservierungen, Walk-ins, Tisch- und Wartelistenverwaltung, Prepaid-Ticketing und automatische E-Mail- und SMS-Reservierungserinnerungen. Darüber hinaus können Führungskräfte von überall aus den Überblick über die Tische und die Serviceteams behalten. Nutzer können sogar die Tischordnung und Schichten anpassen. Darüber hinaus automatisiert die Lösung den automatischen Füllprozess im Falle von Stornierungen und sendet Zwei-Wege-Textnachrichten, um eine optimierte Kommunikation zu gewährleisten. Die Anwendung bietet einen Mehrwert, indem sie die Unterschiede zwischen angegebenen und tatsächlichen Wartezeiten optimiert. Yelp Reservations verfügt über eine native Anwendung für Android- und iOS-Geräte. Die Kundenbetreuung erfolgt per E-Mail, Telefon und über andere Online-Methoden. Die Softwareplattform ist im Rahmen eines monatlichen Abonnements erhältlich.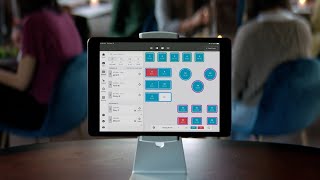 Yelp Guest Manager bietet keine Gratisversion. Die kostenpflichtige Version von Yelp Guest Manager ist ab 99,00 $/Monat verfügbar.
Startpreis:
99,00 $/Monat
Kostenlose Testversion:
Nein
Alternativen für Yelp Guest Manager
Yelp Guest Manager Erfahrungen
Branche: Schreiben & Editieren
Unternehmensgröße: 51-200 Mitarbeiter

Wöchentlich

für

Mehr als 1 Jahr

genutzt
Quelle der Bewertung
Preis-Leistungs-Verhältnis
5
---
The Top Application for Your Restaurant!
Our small restaurant wants to expand to multiple locations in California. By using Yelp Reservations, we can see how we would manage multiple restaurants as our customer base has continually grown over the past year.
Vorteile
Yelp Reservations helps me easily handle customers through managing reservations and contacting my customers on the go. Besides working in (online) education, I also help manage a small restaurant in a very populated city. Our soft opening was insane but the experience was amazing thanks to the accessibility of Yelp Reservations. Our team could find where to see who was on the wait-list and who was waiting to be seated for reservations.
Nachteile
I did not find any problems with using Yelp Reservations in our small restaurant. It is very restaurant and customer friendly.
Branche: Kunst & Handwerk
Unternehmensgröße: 2-10 Mitarbeiter

Weitere

für

6-12 Monate

genutzt
Quelle der Bewertung
Preis-Leistungs-Verhältnis
5
---
One stop
Frustration-free experience. Booking is very simple and takes 30 seconds.
Vorteile
I like that it's a one stop shop for me, I find the restaurant on yelp and make reservations without having to call. It's also nice to see current wait times, very convenient,
Nachteile
I didn't notice any cons whatsoever. I guess the only thing is if you need a special table like a view or in a specific area of a restaurant you'd have to call.
Weitere

für

Mehr als 2 Jahre

genutzt
Quelle der Bewertung
Preis-Leistungs-Verhältnis
2
---
I've used Yelp Reservations when I've been on Yelp and see reservations are available.
Vorteile
If I'm already on Yelp looking for a restaurant and I happen upon a restaurant I definitely want to make a reservation at and see reservations are possible to book via Yelp directly, I'll use Yelp Reservations. The user experience is quick and seamless and comparable to reservation competitors like OpenTable and Resy. I like that because it's familiar, it's easy and it's not overcomplicated. The email confirmation follow-up is always good, too. Pretty standard, but good nonetheless.
Nachteile
I dislike 2 main things about Yelp Reservations. First (on desktop) if you're on Yelp Reservations then decide to change what cuisine or what neighborhood you're looking for in the search bar, the search generates regular Yelp results vs. Yelp Reservation results. You have to click "Make a Reservation" again at the top, which is annoying and makes the experience slightly less seamless. It's not a HUGE issue, but one or two extra steps to a consumer is one too many since the reservation booking alternatives don't have this issue.
Second, it's frustrating that the search results generate neighborhoods FAR beyond the neighborhood you're searching for. It makes sense for neighborhoods relatively near the original neighborhood search to pop up but it's just not OK for neighborhoods in different states to pop up. I'd MUCH rather have less search results pop up.
Branche: Immobilien
Unternehmensgröße: Selbstständig

Täglich

für

Mehr als 2 Jahre

genutzt
Quelle der Bewertung
Preis-Leistungs-Verhältnis
5
---
Easy review on Yelp
I am thrilled with the Yelp Guest Manager, It has brought us so much business and I do not know what we would do without it. From start to finish it is a great system and we are very pleased with it.
Vorteile
I like that my reviews speak for themselves. I love that people can upload pictures of their meals and photos of the restaurant. It makes potential clients comfortable like they have been there before.
Nachteile
Sometimes the wait time are a little inaccurate so we have guests that come in without reservations and then they get upset at the wait time they are told.
Branche: Grundschul- & Sekundarbildung
Unternehmensgröße: 10.000+ Mitarbeiter

Wöchentlich

für

1-5 Monate

genutzt
Quelle der Bewertung
Preis-Leistungs-Verhältnis
5
---
Great for Planning Outings!
Vorteile
Upon downloading the app, it's incredibly easy to sign in or create an account. Then, you can filter the types of restaurants or places you were looking for by price, location, hours operating and rating. You can even make appointments or reservations which is a big convenience. My husband and I love to go out to eat so we love looking at the reviews and pictures of dishes to try.
Nachteile
The old version of this app was difficult to maneuver and wasn't very user-friendly. However since they have updated it, it is incredibly easy and user-friendly.