Über Livestorm
Livestorm ist eine moderne Live-Video-Suite, die Videoanwendungsfälle jeglicher Art für Geschäftsteams ermöglicht. Große Unternehmen nutzen Livestorm, um Live-Webinare ohne Download durchzuführen, Remote-Meetings zu veranstalten oder automatisierte und bedarfsorientierte Webinare einzurichten, die die Arbeit für sie erledigen. Livestorm genießt bereits das Vertrauen von großartigen Unternehmen wie Intercom, WPP und Pipedrive dank Produktdemos, Lead-Qualifizierungsveranstaltungen, Kunden-Onboarding, HR-Schulungen, internen Veranstaltungen, Videopodcasts, Webcasts und mehr. Livestorm erleichtert das Erstellen eines Webinars in wenigen Minuten mit einer schönen Registrierungsseite und einer personalisierten E-Mail-Sequenz für Erinnerungen und Follow-up-Nachrichten. Livestorm verfügt über alle Interaktionsfunktionen, die von einer großartigen Webinar-Software erwartet werden: Chat, Live-Fragen, Umfragen, Anzeige eines CTA, Anzeige einer Live-Antwortbenachrichtigung und mehr. Die Analyse- und Datenanreicherungsfunktionen von Livestorm bieten Einblicke in das Verhalten, das Profil, die Registrierungsquelle und das Engagement von Teilnehmern während des gesamten Webinars. Livestorm-Integrationen machen es einfach, Webinare mit allen vorhandenen Tools des Unternehmens zu verbinden, um einen nahtlosen Datenfluss in der Organisation zu gewährleisten. Livestorm-Kunden senden die Teilnehmerdaten ihrer Webinare in ihr CRM und verwenden eine Marketing-Software, um mit Livestorm verbundene nutzerdefinierte Registrierungsseiten und Formulare zu erstellen, und vieles mehr.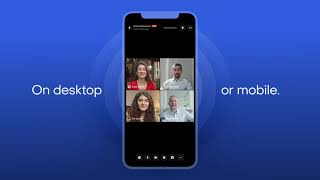 Livestorm bietet eine Gratisversion und eine kostenlose Testversion. Die kostenpflichtige Version von Livestorm ist ab 0,00 $ verfügbar.
Kostenlose Testversion:
Ja
Alternativen für Livestorm
Branche: Maschinenbau oder Wirtschaftsingenieurwesen
Unternehmensgröße: 10.000+ Mitarbeiter

Täglich

für

Mehr als 1 Jahr

genutzt
Quelle der Bewertung
Preis-Leistungs-Verhältnis
5
---
Livestorm this is a good product with excellent connectivity capabilities.
Thanks to this platform, we've been able to include viewers from all around the world in our live broadcasts. Thank you to the Livestorm crew, who I'm sure are doing their best to keep everything up and running during this difficult moment in the globe.
Vorteile
I appreciate that this application may be used for a variety of meeting formats, including standard video conferences, webinars, virtual events, and even fully automated webinars. With Livestorm, you don't have to juggle several tools. You can perform all of your marketing from a single dashboard, making it easier. There is no clutter in the user interface. It's easy to use and I enjoy it. I also like the opportunity to make meetings and events more engaging by including tools like chat, surveys, guest speakers/presenters, and Q&A. These tools may add a lot of oomph to your event.
Nachteile
For the hosts/guest speakers of a webinar, it would be excellent to have a private chat tool that allows them to discuss which questions they should respond to live and which they should address off-line.
Branche: E-Learning
Unternehmensgröße: 2–10 Mitarbeiter

Täglich

für

1-5 Monate

genutzt
Quelle der Bewertung
Preis-Leistungs-Verhältnis
4
---
Outstanding product - best combination of features I've found
It has allowed us to pivot our face to face solutions into online ones, rapidly and cost effectively, to respond to the business challenges introduced through the Covid-19 pandemic. Our customers are happy and responsive, and we haven't had any utilization issues or problems from any client thus far. The customer service is excellent, although I would enjoy a live chat functionality, and honestly after investigating many other platforms, I can say this one beats the competition hands down.
Vorteile
For us, the crucial aspects were the customisation of the registration process (in this case via Zapier which we already use) and the ease of applying consistent branding across multiple webinars with the Duplicate option. The reporting is detailed and simple to use, and the metrics regarding attendance have given us key insights into our user base. The ease of on-demand and replay features also stands out. Lastly, the customer support has been outstanding. I absolutely recommend this product, we were up and running with a branded webinar in less than 10 minutes.
Nachteile
Honestly, the platform does everything we need. If I had to highlight anything, I'd like to be able to customise reporting a bit more and b) the process of asking for an export, waiting for a mail, and then downloading the export is a bit clunky.
I've had several issues with invites being flagged as spam, despite clients whitelisting the relevant domains, and it would be nice to be able to register (rather than invite) people for a webinar directly from the dashboard rather than requiring Zapier, and it would be nice to customise the timing of the triggered mails going out before/after a webinar.
Gründe für den Wechsel zu Livestorm
a) no need to install client app/software b) suitable price point c) integrations via Napier d) ease of replay/on-demand functionality e) simplicity of interface for my team to configure webinars and manage attendees
Branche: Computer-Software
Unternehmensgröße: 2–10 Mitarbeiter

Wöchentlich

für

1-5 Monate

genutzt
Quelle der Bewertung
Preis-Leistungs-Verhältnis
2
---
Glitchy and Problematic from Day 1 - Gave them multiple chances to fix and rectify
We had a screenshare issue with our very first webinar. We were advised by support to use a different browser, told to reset some settings on our devices to let it better perform. Tested this in a test webinar, inquired if we'd need to reset before each webinar, and they said no, but it continued to be problematic. Then we started having audio issues and blurry imagery. We thought that when comparing webinar softwares, the one thing that everyone was doing well was the core of the technology - being able to display screen + video + audio without problem on everyone's devices. We were only really comparing the niceties that come with it (marketing features) but we deeply regret making that assumption. We ended up with 3-4 botched webinars that made a poor impression on potential customers, and support wasn't interested in compensating us for the inconvenience, which is why I'm writing this: to alert other users who might be giving this company too much credit for things to work the way they're supposed to. You shouldn't have to bend over backwards to show your screen, video, and audio without a hitch.
Vorteile
Nice registration pages. Ability to have multiple moderators assisting with answering Questions & Chats. Email reminders prior to event start. Nice reporting.
Nachteile
Showing my screen on a Mac was glitchy and inconsistent, and pixelated & blurry at times. Audio issues that made me sound like a frog, despite using multiple different audio inputs. Confusing interface with "Sessions" vs. "Webinars" and peculiar way to modify options for each webinar (or session?). No willingness by support to offer any compensation for multiple botched webinars.
In Betracht gezogene Alternativen
Demio
Warum Livestorm gewählt wurde
Wanted a sexier user interface, better marketing options before & after the webinar.
Gründe für den Wechsel zu Livestorm
We ended up using both but have canceled Livestorm now after what happened.
Antwort von

Livestorm

Hi Justin,

We're sorry to see you've had a disappointing experience with Livestorm. We understand your frustration in light of these difficulties. We are constantly working towards having the best product possible, which means dedicating the majority of our resources to stability and support. Sometimes issues occur that are out of our hands due to our user's specific setups.

We do apologize for the poor experience you had, and we'll continue to strive towards improving and perfecting Livestorm.

Best,

The Livestorm Team

Beantwortet am 7.10.2020
Branche: E-Learning
Unternehmensgröße: 2–10 Mitarbeiter

Wöchentlich

für

1-5 Monate

genutzt
Quelle der Bewertung
Preis-Leistungs-Verhältnis
5
---
Professional and engaging!
Vorteile
We use Livestorm for the weekly webinars we run in our 7-week online leadership program, Leadership Beyond the Theory. For past cohorts, we used a different webinar software, but Livestorm is brilliant - we will never go back! Our students love the interactive nature of it (polls, chat and questions are really easy to see and use), and from a moderator and host point of view, it's incredibly easy and fun to use. The reminder emails are awesome and I'm confident that the emails led to an increased attendance rate overall. Did I mention how great the polls are? Really useful for collecting important customer information. Great customer service, even with the timezone difference between France and Australia they made time to video call me and help with different bits and pieces. Highly recommend!
Nachteile
The only thing that I found tricky was making sure our internet was strong enough to run it at a high quality - the other webinar software we used was an app on the computer so quality was the same all the time, but because Livestorm streams through the internet you have to have good speeds (which Australia typically doesn't! When we ran the webinars from the US we had more than enough internet strength to run a really high-quality video).
Antwort von

Livestorm

Thanks Emma, that's great feedback.

The fact that we're streaming through a browser indeed demands a bit more resources both in computer power and internet speed, but it's quite close.

The pros of our tech is that the protocol is open-source, fully encrypted, and obviously does not demand any downloads.

I strongly suggest going through our docs to get the ideal bandwidth, best practices, and the tool to test your environment.

Beantwortet am 28.8.2019
Branche: Non-Profit-Organisation Management
Unternehmensgröße: 1.001–5.000 Mitarbeiter

Wöchentlich

für

6-12 Monate

genutzt
Quelle der Bewertung
Preis-Leistungs-Verhältnis
0
---
Intuitive tooling that works very well for global webinars
The overall experience has been really good and we've had many compliments from over the world. The software is easy to use and as people do not need to download a separate programme makes it accessible.
Vorteile
It is easy to set up webinars, very intuitive and provides you with a nice data dashboard to directly understand the success of your webinar. Livestorm keeps innovating and improving, and listens to the feedback of their customers. Also, a big plus for us is that Livestorm is GDPR compliant.
Nachteile
It is a browser software, meaning that it is more susceptible to the internet connection of the speakers. On the other hand, we have not had any speaker (unless there internet was completely down) not being able to finish their presentation. A simple page refresh usually does the trick, but it can of course impact the user experience when speakers drop off.
Gründe für den Wechsel zu Livestorm
After making a first selection we thoroughly tested 3 webinar softwares, Livestorm was by far the most intuitive and as a browser based software easy accessible from all over the world. Also, as Livestorm is a French based organisation it has to comply with GDPR, for the American based software's it was not always apparent whether they indeed were GDPR complient when looking deeper into their privacy regulations.