Über SpamTitan
SpamTitan ist eine Spam-Filter-Lösung, die für Unternehmen, MSPs (Managed-Services-Anbieter) und Schulen konzipiert ist und sie dabei unterstützt, Spam, Viren, Malware, Ransomware, Phishing-Versuche und andere E-Mail-Bedrohungen zu blockieren. Die Lösung kann On-Premise bereitgestellt oder in der Cloud gehostet werden. Zu den wichtigsten Funktionen gehören ein Spam-Blocker, ein Antivirenschutz, Whitelisting und Blacklisting, E-Mail-Schutz und mehr. Die Lösung bietet auch E-Mail-Archivierung. Die Management-Overhead-Funktion ermöglicht es dem IT-Personal von Schulen und Hochschulen, E-Mail-Clients zu verwalten und E-Mail-Konten vor bösartigen Angriffen zu schützen. Darüber hinaus ermöglicht SpamTitan Nutzern die Verbindung von persönlichen Geräten mit der Lösung und bietet außerdem eine nutzerdefinierte Berichterstattungs-Engine, mit der Nutzer Berichte über Bedrohungsarten und Sicherheitstrends erstellen können. SpamTitan lässt sich zudem in Google-Produkte integrieren. Die Dienstleistungen werden auf monatlicher oder jährlicher Abonnementbasis angeboten, einschließlich Support per Telefon, E-Mail und Online-Live-Chat.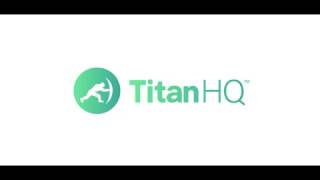 SpamTitan bietet keine Gratisversion, aber eine kostenlose Testversion. Die kostenpflichtige Version von SpamTitan ist ab 1,27 $/Monat verfügbar.
Alternativen für SpamTitan
Branche: Telekommunikation
Unternehmensgröße: 1.001–5.000 Mitarbeiter

Täglich

für

Kostenlose Testversion

genutzt
Quelle der Bewertung
Preis-Leistungs-Verhältnis
5
---
Protect my email from spam attack
Deploying this software in my email system has reduce the risk of me getting attack from spam email and malware. With the increase case of people get attack by ransomware attach with their email, this software will totally protect me from that attack.
Vorteile
Combating spam and malware attack on my email is the biggest feature that SpamTitan has help me with. The email monitoring really work well and will block and notify me if any of the emails show strange behavior or comes from entrusted source.
Nachteile
SpamTitan is quite hard to learn all the feature and tools that comes with it. Some of the notification alert is too strange and i need to constantly referring back to the manual to know the description of the alert.
Branche: Maschinenbau oder Wirtschaftsingenieurwesen
Unternehmensgröße: 201–500 Mitarbeiter

Täglich

für

Mehr als 2 Jahre

genutzt
Quelle der Bewertung
Preis-Leistungs-Verhältnis
5
---
Good mail filter, easy for our users to manage.
Vorteile
SpamTitan provided a lot of the functionality of our previous mail filtering service, while keeping costs competitive. It's very simple and easy to use from an end user perspective, and not terribly hard to set up as an Administrator. There are plenty of options for deployments both small and large. On the back end SpamTitan uses a collection of open source software like Spamassasin and ClamAV, bundled together in a pretty web interface they've designed and provide support for. Compared to rolling your own solution, hiring a Linux admin to manage a mail filtering service, this is much more cost effective.
Nachteile
Support was a little lacking. Their headquarters are in Ireland, so responses take a little longer, and it's a little hard understanding them sometimes, especially over the phone. The audio quality of overseas phone calls is very poor.
The foundation SpamTitan is built on Spamassasin is only so good, it doesn't catch spam and viruses like the leading mail providers (Gmail/Google Apps). For that reason, it may require a little more time for administrators to fine tune settings.
Branche: Informationstechnologie & -dienste
Unternehmensgröße: 11–50 Mitarbeiter

Täglich

für

6-12 Monate

genutzt
Quelle der Bewertung
Preis-Leistungs-Verhältnis
4
---
Decent features for the price could do with some more features. Would still recommend.
Spam is removed.
Vorteile
Cloud based software so nothing to install on site. The dashboard allows you to see what emails have been quarantined, allows white listing of domains. Decent set of basic features. Price point reflects what you get.
Nachteile
The following lets it down:
1. The quarantine reports to the users are once a day, i get a lot of emails from staff saying they haven't received a email from a client and i have to log in to check, a quarantine email once a hour would be much better.
2. Some email which don't even match basic standards get block but not reported, took us a while to realise this as we had a ioT device misconfigured but had no idea Spam Titan was blocking it.
3. It can fail to deliver to the endpoint mail server, but doesn't report whether the email was successfully delivered or not just that it passed or didn't pass the spam listing, you have to go into the actual email and look at the headers.
4. Would be nice if there was a encrypted SMTP relay too that could scan email going out. Haven't had a compromised laptop or email account but could see how this would help.
Antwort von

TitanHQ

Hi Conor,
Thanks for your kind review and your very helpful feedback on SpamTitan. It has been fed back into the product team. Their feedback is as follows:

1.This is true that SpamTitan sends one report per day, however all end users can request on-demand reports as many times per day as they wish, simply by clicking the On Demand Link at the bottom of the report.

2. All mail that connect to SpamTitan will be reported on in the Reporting > History tab. Along with all headers.

3. If a mail is passed to the mail server this will be shown on the Reporting > History tab. Along with the SMTP response the Mail Server provided.

4.SpamTitan will filter all outbound mail and can have TLS enabled for encrypted traffic.

We're constantly developing and trying to improve SpamTitan Conor, thanks again for the great feedback

Kind regards,
Dryden

Dryden Geary,
Marketing Director,
TitanHQ

Beantwortet am 23.8.2018
Branche: Computer-Software
Unternehmensgröße: 51–200 Mitarbeiter

Täglich

für

Mehr als 2 Jahre

genutzt
Quelle der Bewertung
Preis-Leistungs-Verhältnis
5
---
Protect your mail from spam and insecure emails by using spam Titan
SpamTitan is considered one of the basic and indispensable programs in protecting e-mail messagesFrom random, annoying and harmful messages, it is characterized by very reasonable prices.
Vorteile
filter inbox from spam, harmful messages
Nachteile
design the app is't in the modern layout
Branche: Bau
Unternehmensgröße: 51–200 Mitarbeiter

Täglich

für

1-5 Monate

genutzt
Quelle der Bewertung
Preis-Leistungs-Verhältnis
5
---
Excellent Cloud based Spam filter for Office 365 Email
It has been pleasant doing business with SpamTitan. There sales team was low pressure, when I inquired with them they got back to me right away, they provided a live demo of the product, and they offered a free commitment free trial period so that we were able to directly compare it to our old spam filter solution before making a purchase.
Vorteile
Price is extremely reasonable for the service they provide. The competition has slightly more features but they offer them at 3 - 5 times the cost per user, which is in no way justifiable for the benefit (if any). Very easy to setup and offers great flexibility in how emails are filtered for different users.
Nachteile
One feature that is currently missing that our previous spam filter solution had was the ability to whitelist and blacklist email address and domains directly from the mail history report.