Über vcita
vCita LiveSite ist eine CRM-Lösung für kleine Unternehmen, die Interaktionsverfolgung, Lead-Routing, Lead-Management und mobiles CRM innerhalb einer Suite bietet.
vCita LiveSite kombiniert verschiedene Kundenkommunikationsströme auf einer einzigen Plattform. Die Lösung lässt sich in Unternehmenswebsites, Social-Media-Accounts und E-Mail-Systeme integrieren, sodass die Nutzer ihre Kommunikation über diese Kanäle austauschen können. Sobald ein Kunde auf einer Produktwebsite landet oder auf eine Social-Media-Kampagne antwortet, erfasst vCita automatisch die Daten dieses Kunden und speichert sie in einer Kundendatenbank.
vCita LiveSite verfügt über eine Teamverwaltung, die es den Nutzern ermöglicht, Leads zu kategorisieren und sie anhand ihrer Verfügbarkeit und Fähigkeiten an die Teammitglieder weiterzuleiten. Wenn ein Lead angelegt wird, wird er anhand von Agentenattributen und Lead-Informationen kategorisiert. Die Nutzer erhalten auch Warnmeldungen und Benachrichtigungen über Telefonanrufe, E-Mails und Social-Media-Nachrichten.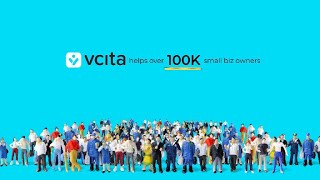 vcita bietet keine Gratisversion, aber eine kostenlose Testversion. Die kostenpflichtige Version von vcita ist ab 29,00 $/Monat verfügbar.
Startpreis:
29,00 $/Monat
Kostenlose Testversion:
Ja
Branche: Hochschulbildung

Täglich

für

Mehr als 2 Jahre

genutzt
Quelle der Bewertung
Preis-Leistungs-Verhältnis
5
---
My admin and I have several hours of additional productive time!
I save at least 1 hour every week, and my admin saves 2-3 hours every week . This means that our team gets a lot more done in a week than was possible with vCita.
Vorteile
+ Ease of use - this tool is very easy to use for me, and my clients love it for the easy of use.
+ HUGE Time Savings - I have spent no time scheduling meetings this year, and my admin has spent less than 30 minutes.
+ Mobile interface - including a simple app, and SMS reminders
+ Overall cost
+ Customization
+ Record-keeping - I can easily search the meeting history for any of my students
Nachteile
- Cost of SMS packages - I stopped sending reminders because it was not a great cost-benefit ratio.
- Lack of group-scheduling feature.
Branche: Gesundheit, Wellness & Fitness
Unternehmensgröße: Selbstständig

Täglich

für

1-5 Monate

genutzt
Quelle der Bewertung
Preis-Leistungs-Verhältnis
3
---
Great for scheduling, other features not so much
I was using acuity but looked for other software, because of hippa option. I was ecstatic to see the client portal, unfortunately it is not optimal. Most features however aren't hippa compliant. Really I only use client portal for scheduling and share patient handouts. Patients don't have to log in like other apps, as it recognizing emails.
Overall I do think it offers more than competition , but make sure you try every part to see what works for you and what doesn't. Also customer service must be more present. Even after you pay they limit features until you use for a while , which is ridiculous.
They will be better if they make conscious effort to improve
Vorteile
Able to customize scheduling page to be more professional and to distinguish services offered. Like the idea of client portal. Clients can go to portal to pay , schedule and can share documents. Works for me who share patient education handouts.
Nachteile
Some additional features are really glitchy and most features of the client portal I can't use. When customers pay online , they are not taken to confirmation page or automated message . Messaging IS NOT secure , sometimes links In messages, don't work. Documents are not secure. So since I'm using for health business, I had to get another program for secure messaging .
Customer service good when you can each them, there is a 2 hour window only to call in a 24 hour day. Chat is not always available during business hours. It's even worse if you are on east coast.
Branche: Eventservice
Unternehmensgröße: 2–10 Mitarbeiter

Täglich

für

6-12 Monate

genutzt
Quelle der Bewertung
Preis-Leistungs-Verhältnis
4
---
Setting Up for Your Business - Not easy at all!
It has been a pretty frustrating experience trying to get this running smoothly. I have spent SEVERAL hours/days trying to figure out glitches, workarounds, etc. I don't feel it's the right product for my company. I do plan to switch to another platform that will work better for my needs. I know they have tried, but I only get short timeframes to work with them and then I have to schedule another appointment. I would have rather paid a lot more money upfront to have them work on it until it was perfect. I have now given up because I'm just tired of it.
Vorteile
I love the way it looks on my website. I am able to use the colors of my logo, etc. so it looks professional. I think customers like to be able to book on the spot. I think it's nice that I can approve each event. It helps me from doing back and forth phone calls. I like that it gets integrated with my gmail calendars that are shared with the employees.
Nachteile
It is taking FOREVER to figure out how to set things up to streamline for my personalized business needs. Not sure this is the best platform for my business. I don't like how "wordy" it is in my gmail calendar. I wish I could customize things more, like addresses for instant. It requires them to put an address in, but it is not integrated to ensure it is a true address. We have gone to the wrong location multiple times. I have multiple services w/ 2 separate trucks. I find myself having to try to do a lot of workarounds that don't go well for the customers.I wish it was easier to use with Quickbooks. You can do a one-time sync but then it only syncs if customers get sent an invoice, and only a few details get synced over to Quickbooks. My CRMs don't match.
In Betracht gezogene Alternativen
Calendly
Warum vcita gewählt wurde
Quickbooks does not have a scheduling option.
Gründe für den Wechsel zu vcita
I honestly don't remember because it has been so long now. I do plan on looking into them again.
Antwort von

vcita

Thank you for feedback Amy! I'm glad to hear you like the website widget! Sorry to hear you are considering to switch to another platform.
We see most businesses getting their account up and running pretty fast, but the more advanced customizations can sometime take some extra time. It's definitely work investing a bit more time to get things right for your business (: Our team is happy to help!
The QuickBooks integration is pretty robust and offer a real time sync so please let us know if you need any help setting it up!

Beantwortet am 8.1.2023
Branche: Animation
Unternehmensgröße: 2–10 Mitarbeiter

Täglich

für

Mehr als 2 Jahre

genutzt
Quelle der Bewertung
Preis-Leistungs-Verhältnis
5
---
really like thiis app,easy and intuitive
makes my job a lot easier
Vorteile
Modern, simple, practical. No abusive fees.
Nachteile
I think there could be more tutorials explaining how to use the app
Branche: Gesundheit, Wellness & Fitness
Unternehmensgröße: 2–10 Mitarbeiter

Täglich

für

6-12 Monate

genutzt
Quelle der Bewertung
Preis-Leistungs-Verhältnis
5
---
A Really Great Tool
My experience has been great. I almost feel like the vcita people are my friends even though they're in Seattle and I'm in NJ.
Vorteile
I love the people like [SENSITIVE CONTENT HIDDEN] who understand that I am archaic and need help implementing technology. I also love that I can follow the day's activities by just flipping on my computer. Vita allows me to do virtually everything I need to do with the exception of cleaning the office.
Nachteile
I really do not have any complaints with the system.
In Betracht gezogene Alternativen
Vagaro
Gründe für den Wechsel zu vcita
I felt that the vcita staff listened to me and did not try to shove a cookie cutter program down my throat.