Über SpamTitan
SpamTitan ist eine Spam-Filter-Lösung, die für Unternehmen, MSPs (Managed-Services-Anbieter) und Schulen konzipiert ist und sie dabei unterstützt, Spam, Viren, Malware, Ransomware, Phishing-Versuche und andere E-Mail-Bedrohungen zu blockieren. Die Lösung kann On-Premise bereitgestellt oder in der Cloud gehostet werden. Zu den wichtigsten Funktionen gehören ein Spam-Blocker, ein Antivirenschutz, Whitelisting und Blacklisting, E-Mail-Schutz und mehr. Die Lösung bietet auch E-Mail-Archivierung. Die Management-Overhead-Funktion ermöglicht es dem IT-Personal von Schulen und Hochschulen, E-Mail-Clients zu verwalten und E-Mail-Konten vor bösartigen Angriffen zu schützen. Darüber hinaus ermöglicht SpamTitan Nutzern die Verbindung von persönlichen Geräten mit der Lösung und bietet außerdem eine nutzerdefinierte Berichterstattungs-Engine, mit der Nutzer Berichte über Bedrohungsarten und Sicherheitstrends erstellen können. SpamTitan lässt sich zudem in Google-Produkte integrieren. Die Dienstleistungen werden auf monatlicher oder jährlicher Abonnementbasis angeboten, einschließlich Support per Telefon, E-Mail und Online-Live-Chat.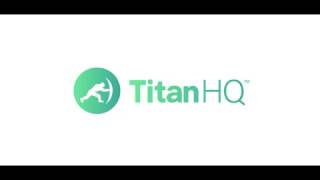 SpamTitan bietet keine Gratisversion, aber eine kostenlose Testversion. Die kostenpflichtige Version von SpamTitan ist ab 1,26 $/Monat verfügbar.
Kostenlose Testversion:
Ja
Alternativen für SpamTitan
Branche: Vermögensverwaltung
Unternehmensgröße: 10.000+ Mitarbeiter

Wöchentlich

für

Mehr als 2 Jahre

genutzt
Quelle der Bewertung
Preis-Leistungs-Verhältnis
5
---
Combating spam email with SpamTitan is very effective
Utilizing SpamTitan as the primary spam-fighting app has proven to be very successful, and it has provided me with more benefits than other more well-known brands. I am very pleased with the price and consider it to be very useful for the price I paid. Whenever I thought about email security, the first thing that comes to mind is SpamTitan.
Vorteile
SpamTitan has a high level of consistency when it comes to preventing spam and malicious communications from reaching my primary inbox. Setting up the specific keyword that I want to be used in the blacklist keyword and the whitelist keyword is quite easy. After setting it up, the procedure is streamlined, and I would not have to keep track of it because it would send me a weekly report.
Nachteile
There have been times that a legitimate email has been blocked and no message has been received to inform me about this practice, resulting in the email remaining in the junk inbox until I manually search and whitelist it. For the first time, adding a domain to the app can be daunting, and I had to seek assistance.
Branche: Maschinenbau oder Wirtschaftsingenieurwesen
Unternehmensgröße: 201-500 Mitarbeiter

Täglich

für

Mehr als 2 Jahre

genutzt
Quelle der Bewertung
Preis-Leistungs-Verhältnis
5
---
Good mail filter, easy for our users to manage.
Vorteile
SpamTitan provided a lot of the functionality of our previous mail filtering service, while keeping costs competitive. It's very simple and easy to use from an end user perspective, and not terribly hard to set up as an Administrator. There are plenty of options for deployments both small and large. On the back end SpamTitan uses a collection of open source software like Spamassasin and ClamAV, bundled together in a pretty web interface they've designed and provide support for. Compared to rolling your own solution, hiring a Linux admin to manage a mail filtering service, this is much more cost effective.
Nachteile
Support was a little lacking. Their headquarters are in Ireland, so responses take a little longer, and it's a little hard understanding them sometimes, especially over the phone. The audio quality of overseas phone calls is very poor.
The foundation SpamTitan is built on Spamassasin is only so good, it doesn't catch spam and viruses like the leading mail providers (Gmail/Google Apps). For that reason, it may require a little more time for administrators to fine tune settings.
Branche: Hausmeisterservice
Unternehmensgröße: 11-50 Mitarbeiter

Täglich

für

6-12 Monate

genutzt
Quelle der Bewertung
Preis-Leistungs-Verhältnis
1
---
SpamTitan works great -- until it doesn't
I am spending 30 minutes writing a review in the hope that other people will make a better first selection than we did. Our experience showed us that the product is only marginally reliable and their support is god-awful.
Vorteile
Was easy to implement and, as the title said, it worked great until it did not.
Nachteile
This is a cloud-based product. In early August, the product totally failed. (it was a Friday morning in the US, but dont remember the date as we have moved on to an)other product). Just noticed that we were no longer receiving emails. Rerouted DNS to cut SpamTitan out of the loop and email (unfiltered) started flowing. Contacted Spam Titan and they confirmed that the cloud instance on which we were running was offline for unknown reasons.
Our business is 24x7. We ran without Spam Titan on Friday, and Saturday, and Sunday, and Monday. We called for updates, on Friday afternoon, Saturday, Monday, and Tuesday. Each time, there were no updates and were told that we would updated by email and by phone if we left our best contact number.
Well, that never happened. Interestingly, we were not offered to route through any other web-instances.
By late Tuesday, we had already vetted another product and moved our production platform to the new provider.
Their support SUCKS. Moreover, I am going through the same goat-ropin' with trying to cancel my subscription. If you call them and make the appropriate selection, you always go to voice-mail (again, no callbacks). If you select "technical support", they have to connect you with Customer Service (one time out of two tries, I got a live CS person and they told me that they would have to connect me with "retention". Again, no one was available but was promised that someone would call me back -- never happened.
Branche: Computer- & Netzwerksicherheit
Unternehmensgröße: 2-10 Mitarbeiter

Täglich

für

6-12 Monate

genutzt
Quelle der Bewertung
Preis-Leistungs-Verhältnis
5
---
An excellent spam blocker for the price!
Its been good, but on initial setup it grabbed a lot of good email and marked it as potential spam. Quarantining calmed down after a bit - we use the service with multi-tenants.
Vorteile
Setup was fairly easy and the techs took their time to help us understand the install process.
Nachteile
The 30 day storage aspect is weak as is the ability to read contents and once its been delivered there is no resending. The multi-server cluster setup often requiores making sure searches are on both nodes or you may miss what you're looking for!
Warum SpamTitan gewählt wurde
Barracuda was getting difficult to deal with, tech suppport was weakeking and pricing was through the roof.
Gründe für den Wechsel zu SpamTitan
Simplified interface, ability to work with multi-tenants - in the cloud control.
Branche: Bau
Unternehmensgröße: 51-200 Mitarbeiter

Täglich

für

1-5 Monate

genutzt
Quelle der Bewertung
Preis-Leistungs-Verhältnis
5
---
Excellent Cloud based Spam filter for Office 365 Email
It has been pleasant doing business with SpamTitan. There sales team was low pressure, when I inquired with them they got back to me right away, they provided a live demo of the product, and they offered a free commitment free trial period so that we were able to directly compare it to our old spam filter solution before making a purchase.
Vorteile
Price is extremely reasonable for the service they provide. The competition has slightly more features but they offer them at 3 - 5 times the cost per user, which is in no way justifiable for the benefit (if any). Very easy to setup and offers great flexibility in how emails are filtered for different users.
Nachteile
One feature that is currently missing that our previous spam filter solution had was the ability to whitelist and blacklist email address and domains directly from the mail history report.
Warum SpamTitan gewählt wurde
Our Barracuda was a physical email filter from when we hosted email on our own server. It was aging out and SpamTitan offered a spam solution that was a fraction of the price of Barracuda's own cloud service.
Gründe für den Wechsel zu SpamTitan
Price was the biggest factor. SpamTitan offered the best per user rate for a product that meets our needs.