Über Deputy
Deputy ist eine cloudbasierte HRM-Lösung (Human Resource Management), die Mitarbeitermanagement- und Planungsfunktionen bereitstellt. Die Dienstplananwendung von Deputy kann Überstunden berechnen und bietet die Möglichkeit, Personaleinsatzpläne zu erstellen. Wenn ein Teammitglied seine Schicht storniert, können Führungskräfte eine Schichtanfrage an den nächsten verfügbaren Angestellten senden und die Schicht zuordnen. Neben Zeit/Anwesenheit und Terminplanung enthält Deputy weitere Funktionen, wie zum Beispiel eine Kommunikationsplattform, die es ermöglicht, Ankündigungen in einem einzigen Raum für alle Angestellten zu generieren. Deputy unterstützt auch die Integration in verschiedene Gehaltsabrechnungsplattformen auf dem Markt und bietet den Nutzern Leistungsmanagementfunktionen. Der Support erfolgt per Telefon sowie über Mitarbeiterhandbücher und andere Onlineressourcen.
Was ist Deputy?
Deputy ist eine All-in-one-Personalmanagementlösung, die Mitarbeitereinsatzplanung, die Verwaltung von Arbeitszeittabellen und die Kommunikation am Arbeitsplatz vereinfacht.
Wie wird Deputy verwendet?
Neue Nutzer erstellen online ein Deputy-Konto und konfigurieren die Einstellungen für Geschäftsstandorte, Bereiche und Mitarbeitende. Über eine webbasierte Oberfläche können Mitarbeitereinsatzpläne erstellt, Zeit/Anwesenheit verwaltet und andere Funktionen genutzt werden. Deputy kann in externe Systeme integriert werden und Arbeitszeittabellen können in Gehaltsabrechnungssoftware exportiert werden.
Wer verwendet Deputy?
Deputy wird von Personalmanagern und Mitarbeitenden von Unternehmen jeder Größe in vielen Branchen wie Gesundheitswesen, Gastgewerbe, Bildung und vielen anderen eingesetzt.
Wie viel kostet Deputy?
Deputy bietet einen kostenlosen Starter-Plan für Unternehmen mit 100 Mitarbeiterschichten pro Monat an. Der Premium-Plan, der unbegrenzte Schichten pro Monat abdeckt, kostet 4,50 $ pro Nutzer und wird monatlich abgerechnet. Kundenspezifische Preise sind für Unternehmen mit mehr als 250 Mitarbeitenden verfügbar.
Bietet Deputy eine App an?
Ja, Deputy verfügt über zwei mobile Apps, eine Mitarbeitereinsatzplanungs-App für Führungskräfte und eine Stempeluhr-App, mit der Mitarbeitende mithilfe von Gesichtserkennung ein- und ausstempeln können. Beide Apps sind sowohl mit iOS- als auch mit Android-Geräten kompatibel.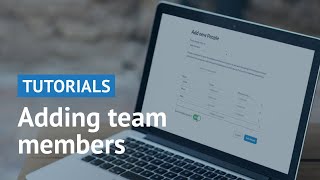 Deputy bietet eine Gratisversion und eine kostenlose Testversion. Die kostenpflichtige Version von Deputy ist ab 4,50 $/Monat verfügbar.
Kostenlose Testversion:
Ja
Branche: Verlagswesen
Unternehmensgröße: 1.001-5.000 Mitarbeiter

Täglich

für

Kostenlose Testversion

genutzt
Quelle der Bewertung
Preis-Leistungs-Verhältnis
5
---
Rostering by AI
Definitely would recommend this for companies that have shift work. The fee is not that expensive especially if it replaces an admin or HR person toiling over complicated rosters for days on end.
Vorteile
I felt it was important that our company, or at least my department, moved into the 21st century. We had highly paid managers AND an admin person wasting an entire day or more doing a roster for 10-person teams each month. I tinkered around with it, putting in preferred shifts for each staffer, which busy days in the week we needed more staff, their off day preferences, the minimum amount of time between shifts, how many days a month some of the contract staff worked, etc, then let Deputy do its AI thing and automatically come up with a proposed roster.
You can run it a few times to come up with different schedules, if the first time doesn't look ideal. Then it can be exported IIRC (or copied and pasted) including to excel (because "that's how we do things here" — people were just more used to viewing their roster on a spreadsheet, sigh).
The best part is, once you set most of the parameters, subsequent rostering is a breeze. Users can log in to put in their own leave dates ahead of time. IIRC they can also request among each other to change shifts.
During the trial, tech support was super responsive and even helped customise the backend of my account to allow a certain permutation we needed.
Overall I really liked Deputy. Very regretfully, it was not adopted by my company. It didn't make it past my supervisor level as he felt that there would be management resistance to paying monthly for this service.
Nachteile
Nothing really. It took time to figure out what parameters had to be input because my test team's roster had 5 different shift types over 7 days a week, and different people had different preferences for their rosters. It wasn't impossible to set Deputy up for this, but it was not straightforward (nothing to do with Deputy).
It also seemed at first like Deputy was more set up for people to go in and grab the shifts they wanted. But I could ignore that and run the scheduler to get rosters done quite quickly after a while.
It could take a bit of time for the automated scheduler to do its thing. But still much faster and fewer errors than human effort.
Branche: Einzelhandel
Unternehmensgröße: 11-50 Mitarbeiter

Täglich

für

Mehr als 2 Jahre

genutzt
Quelle der Bewertung
Preis-Leistungs-Verhältnis
5
---
Deputy is seriously like the sheriff that came in and cleaned up our employee scheduling...
We had employees staying clocked on after shifts milking the clock. We didn't notice it until it was time to run payroll. Now this tells me whenever someone stays on more than 5 minutes past their shift. Or clocks in more than 5 minutes early. 6 stores, 3 shifts a day, it really adds up quickly!
Vorteile
Easy to learn. As the person in charge I not only had to learn this product, but I had to train everyone else on this product. And not just train them, but sell them on why it was better than what we were using. Luckily, Deputy is so complete, it was easy. They haven't forgotten a single step.
Nachteile
I wish it synced with my Google calendar. Only thing missing.
Branche: Restaurants
Unternehmensgröße: 11-50 Mitarbeiter

Täglich

für

6-12 Monate

genutzt
Quelle der Bewertung
Preis-Leistungs-Verhältnis
5
---
Business Critical - Couldn't be without it!
Vorteile
We love the fact that it gives both the manager and the staff the flexibility to control their shifts and it gives the employees a sense of ownership - they are almost responsible for their own time management.
Not to mention all the flexibility it gives the management of building shift templates, managing leave and the especially the time sheets (now that paid breaks are a feature) it makes payroll preperation a breeze. (We haven't yet used the Xero payroll integration and the Xero payroll has not yet been rolled out in our country, but we are looking forward to it).
As a busy little cafe we have also used the task management feature to cover off all of our daily / weekly food safety requirements which makes it much easier for everyone to input their duties and the simple fact is - if its easier, it gets done.
Before moving to Deputy we tried a few other products but this one seemed to suit us best and one of the main reasons we moved is because we felt it offered the best value for money especially as our staff numbers change all the time.
We have recently expanded our operation to second location and without Deputy the shift management could have been hectic. Having this system already in place just meant that we had one less thing to worry about.
Deputy has become an integral part of our daily routine.
Nachteile
As mentioned earlier we are a busy little cafe so we spend most of our time on the shop floor, whilst Deputy has a fantastic mobile options and visibility, as managers it would be great if had more flexibility to "approve" more employees requests on the go like shift swaps and leave applications.
Also I found that the employees with Android phones seem to have a few bugs still hiding away in their app and they also don't yet have access to the task manager on their phones.
However, these are fairly small issues in the great scheme of things and based on the development rate and technical support I have received to date I have no doubt that these are already in the development pipeline. We look forward to the updates as they roll out.
Branche: Freizeit, Reisen & Tourismus
Unternehmensgröße: 1.001-5.000 Mitarbeiter

Täglich

für

Mehr als 1 Jahr

genutzt
Quelle der Bewertung
Preis-Leistungs-Verhältnis
5
---
Outstanding Customer Support
Since implementing deputy towards the end of 2015 in our business, I have worked closely with Jake and Joseph on making the system work with ease and ensure we are using the system to its potential.
Our business has a high turnover of transient employees who work varied hours and days of work which makes it hard for our managers to roster efficiently.
The team at Deputy have worked with us to add custom features which can help with our daily struggles in turn saving us time and money by being able to roster effectively and ensure we are being compliant at each step.
As the Payroll officer for our Australian and New Zealand region, Deputy have allowed me to streamline the fortnightly payroll process. Removed the need for any manual inputting, in turn ensuring we have time for quality checks, within our limited time constraints on payroll day.
We are a fast paced business and this system works extremely well for our managers creating and publishing the rosters, as well as confirming timesheets.
Vorteile
Worked closely with our team to add additional features required
Fast response time
Realistic time-frames
Great problem solving skills, and solutions
Helps with rostering efficiently,
Forecast of costs,
Ensures Compliance
Reporting functions
Payroll inputting has reduced from 1.5 days to 1Hrs due to new seamless payroll integration
New upgrade of system is more user friendly and responsive
Nachteile
More updates on system features/upgrades to come
More training for Support staff on system set up
Doesn't do 'Modern award' interpretation. Although we have now got the system to interpret the Award this was a lot of custom features we worked with the Development team on.
Branche: Eventservice
Unternehmensgröße: 11-50 Mitarbeiter

Täglich

für

Mehr als 2 Jahre

genutzt
Quelle der Bewertung
Preis-Leistungs-Verhältnis
5
---
Exactly what I was looking for
Probably one of the best scheduling/staffing apps out there organizing my company's staffing, scheduling and payroll.
Vorteile
The scheduling features, clocking in and out (especially with location services), communication with team capabilities, and overall polished interface are so well thought out and done. I researched several different software and apps, but this one really checked a lot of boxes for our small business. We have a core staff and many seasonal staff, so having a versatile staffing and scheduling app was very important. I love that I can copy weekly schedules, easily change staffing whenever I need to, communicate with the team about changes right through the app, and write notes about each shift with additional information. When it's time for payroll, the approval and tallying of hours is so quick and easy.
Nachteile
So far it is an indispensable part of my business. I (and my staff) absolutely love it. The only issue I still have with the app is its inability to have several different pay rates for each person. Our company offers several different "jobs" that people can claim, but each job has its specific pay rate. When it comes to payroll, it would be nice to be able to select which payrate that employee is being paid for each shift/or position. Once this is in place, then I will be able to benefit from the budget and exporting features of the app. Right now, I cannot, but I understand this may be a special set-up.