Über Time Doctor
Time Doctor ist eine cloudbasierte Zeiterfassungs- und Verwaltungslösung, die von Unternehmen zur Überwachung der Mitarbeiterproduktivität verwendet wird. Die Lösung bietet Tools für Zeiterfassung, Überwachung von Webaktivitäten, Gehaltsabrechnung und Berichterstattung.
Mit Time Doctor können Nutzer die für jedes Projekt aufgewendete Zeit eingeben und ihre abrechenbaren und nicht abrechenbaren Arbeitszeiten berechnen. Die Bildschirmüberwachungsfunktion berichtet über die Mitarbeiteraktivität mittels Screenshotaufnahmen. Die Lösung kann Nutzern auch dabei helfen, die aufgewendete Zeit für Chats, Besprechungen, Anrufe, Internetnutzung und andere Aktivitäten zu verfolgen. Die Gehaltsabrechnungsfunktion ermöglicht es Unternehmen, die Arbeitszeiten der Mitarbeitenden aufzuzeichnen und wöchentliche und monatliche Gehaltsabrechnungen zu erstellen.
Eine mobile App ist für Android- und iOS-Geräte verfügbar und die Plattform lässt sich auch in verschiedene Projektmanagement- und Buchhaltungssoftwares integrieren, einschließlich Jira, Salesforce, Basecamp und Slack.
Die Lösung ist pro Nutzer und Monat verfügbar und bietet mehrsprachige Kundenbetreuung per E-Mail, Telefon, Live-Chat und Online-Helpdesk.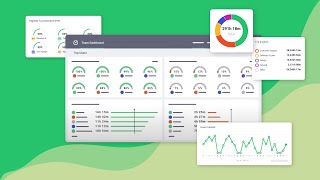 Time Doctor bietet keine Gratisversion, aber eine kostenlose Testversion. Die kostenpflichtige Version von Time Doctor ist ab 7,00 $/Monat verfügbar.
Kostenlose Testversion:
Ja
Alternativen für Time Doctor
Täglich

für

Mehr als 2 Jahre

genutzt
Quelle der Bewertung
Preis-Leistungs-Verhältnis
5
---
TD is a standard in All Forms of Productivity - Must Have for Professionals Who Wants to Do...
Super affordable and easy to use.
Vorteile
One of the very first sets of time tracker that I used . . . and still using at the very moment I'm writing this review. It perfectly fits with my internal processes. Very intuitive to use. Other time trackers try to reinvent the wheel as if mastering productivity is not hard enough. If you're using TD, you create a project, add a task, then just start doing it. No other hullabaloo.
Another advantage is the growing list of project management tool integration. Well, TD is a project maanagement tool already but if you're using other tools like Trello, you'll be happy to know that TD has you covered already.
Another advantage is the fact that TD has added the Client View feature. That means you can invite your client/s to log in to a panel and view all the screenshots and work you've billed them. That's a trust booster for you and your client especially if you're getting paid by the hour.
Nachteile
Hmm if there's something that I want TD to improve on is their mobile app. It lags from time to time. And you shouldn't let it compete with other apps unless you have a super high power smartphone. And if you're like me who's into quantified self, tracking other aspects of like aside from work is just an absolute must. And more often than not, it has to be done off your PC. That's why they have to improve their mobile app.
Antwort von

Time Doctor

Hi Monnel,

Thank you for using the app to manage your Team. I am glad the Client feature helps you as well.

We are working more on the mobile app now to be better at UI and functionality.

Beantwortet am 1.6.2018
Branche: Telekommunikation
Unternehmensgröße: Selbstständig

Täglich

für

Mehr als 2 Jahre

genutzt
Quelle der Bewertung
Preis-Leistungs-Verhältnis
4
---
Great little tool to keep track of worktime
Keeping track of customers, projects and tasks I've worked on is my basis for the invoices I send to my customers... and that works great! The new Time Doctor 2 was a huge step forward.
Vorteile
The ease of assigning current worktime to given projects or specific project tasks. That helps me keep an overview how much time I've spent on each project and task
Nachteile
Reporting sometimes needs a few extra clicks to give me the information I need - especially when I step from day to day it always needs a few extra clicks to get the same screen for the next day (Timesheet). But overall it's great - nothing serious.
Wöchentlich

für

Mehr als 2 Jahre

genutzt
Quelle der Bewertung
Preis-Leistungs-Verhältnis
2
---
It used to be a good product but they now lack on product focus and don't listen to customers.
It helped our company at different stage of it's growth but unfortunately is not listening to its customers anymore
Vorteile
It has a nice web backend The client made in 2017 has good UX (if only we could use it) It used to have a responsive product team (not anymore)
Nachteile
- The old client UI (which is the only one that we can use) is not intuitive and buggy. Our team very often complains about this and they don't want to use it.
- A key feature which is blurring the screenshots has been taken away from the new Windows and Mac client but the option to enforce it is still in their web backend. This gives the false expectation that the setting will be respected while it doesn't and this compromise the privacy and *security* of the people using this software as the screenshots can also collect passwords, private keys etc. Neal from support on October 3rd 2017 wrote: "Sorry for the delay but our developer has not finished setting up this feature yet on the new app. I will try to get more feedback on this and see if I could get at least an estimate of when it will be implemented." After more than seven months on 20th of April 2018 he says: "We don't have an ETA yet. All I know is that our development team are currently working on incorporating this feature as we have been pushing them to since this is something available on the old app."
As you can see the answer was not truthful (using the word "finishing" for something that wasn't started). There was also no apology from their side and they didn't write an article warning about this bug which can compromise the security of their users and breach their T&Cs. It's a shame since this company used to care about their customers. I will change the review if they finally act on this.General Comment
It helped our company at different stage of it's growth but unfortunately while growing it seems that it lost its user focus
Antwort von

Time Doctor

Hi

We do apologize if you feel as though you are not treated the way you and your company used to be treated.

While it is true that blurring of screenshot is not yet available in the new app, please do know that you can always use the older app to have this function working perfectly tailored to your needs.

If you need any further assistance though, please do feel free to message us at [email protected]

Beantwortet am 1.5.2018
Branche: Informationstechnologie & -dienste
Unternehmensgröße: 11–50 Mitarbeiter

Täglich

für

Mehr als 1 Jahr

genutzt
Quelle der Bewertung
Preis-Leistungs-Verhältnis
5
---
Great Software
It has been good. It is a great app to use.
Vorteile
It is user-friendly. It is also easy to use and retrieve user information.
Nachteile
No issues, however it keeps popping up when it is not in use.
Branche: Finanzdienstleistungen
Unternehmensgröße: 2–10 Mitarbeiter

Täglich

für

1-5 Monate

genutzt
Quelle der Bewertung
Preis-Leistungs-Verhältnis
5
---
Time Doctor Review
Overall, my experience with Time Doctor was positive. It provided me with valuable insights into my work habits and helped me become more disciplined and productive. The ability to generate detailed reports and analyze my time allocation allowed me to make informed decisions about optimizing my workflow. Despite some minor issues, Time Doctor proved to be a reliable tool for time management and boosting my productivity.
Vorteile
One of the things I liked most about Time Doctor was its comprehensive time tracking features. It allowed me to effortlessly monitor how I spent my time, track my productivity, and identify areas for improvement. The ability to categorize tasks, set project goals, and receive reminders helped me stay focused and efficiently manage my workload.
Nachteile
One aspect I liked least about Time Doctor was the occasional glitch or delay in tracking time accurately. While it generally worked well, there were instances where it failed to capture time accurately or experienced synchronization issues with certain apps or platforms. These minor inconsistencies could sometimes affect the overall accuracy of my time tracking.