Über JIRA Service Management
Jira Service Desk ist eine IT-Service-Management-Lösung, die IT- und Serviceteams bei der Verwaltung von Vorfällen, Problemen und Änderungen unterstützt. Die Plattform bietet sowohl cloudbasierte als auch On-Premise-Bereitstellungen.
Mit der Self-Service-Funktion von Jira Service Desk können Kunden Tickets und Anfragen selbst lösen, indem sie auf die Wissensdatenbank zugreifen. Das System hilft Serviceteams beim Automatisieren von sich wiederholenden Aufgaben.
Die Berichterstattungsfunktionen von Jira Service Desk sorgen für Dashboards, die Leistungsmetriken liefern, um zeitgerechte Korrekturmaßnahmen zu ermöglichen und Engpässe zu verhindern. Diese Lösung bietet Echtzeit-Zusammenarbeit und hilft beim Austausch von Informationen innerhalb von Teams. Über das Self-Service-Portal können Mitarbeitende Hilfe anfordern, die Wissensdatenbank durchsuchen und den Fortschritt bei Problemen verfolgen. Nutzer können Jira-Service-Desk-Tickets mit Jira-Softwareproblemen verknüpfen und die Einbindung von Entwicklung und IT zur schnellen Problemlösung sicherstellen.
Jira Service Desk lässt sich in Hipchat integrieren, um Echtzeitwarnungen und -benachrichtigungen bereitzustellen, auf die von mobilen Geräten aus zugegriffen werden kann. Die Software bietet Add-ons wie Zephyr, Scriptrunner, Sauce und Testrail. Die Preise verstehen sich pro Monat. Support wird per E-Mail angeboten.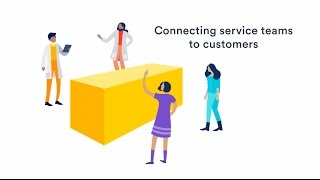 JIRA Service Management Preis
JIRA Service Management bietet eine Gratisversion und eine kostenlose Testversion. Die kostenpflichtige Version von JIRA Service Management ist ab 0,00 $/Monat verfügbar.
Kostenlose Testversion:
Ja
Alternativen für JIRA Service Management
JIRA Service Management Erfahrungen
Branche: E-Learning
Unternehmensgröße: 51-200 Mitarbeiter

Täglich

für

1-5 Monate

genutzt
Quelle der Bewertung
Preis-Leistungs-Verhältnis
0
---
From the Trusted Atlassian
In a crowded space for helpdesk apps, Jira Service Desk stood out because of the company that backs it up, its family of related apps and, the current integrations with existing third-party apps out there. Jira SD is well worth trying out.
Vorteile
From the same company of my favorite and trusted apps like Trello and Jira... We then gave Jira Service Desk a try. The user interface has a modern look and feel and is intuitive enough even for a novice user or admin. It has a pretty standard set of tools to run your usual IT Helpdesk and Support roles straight out of the box (Incident management, Problem, Change, SLA management, etc.). In fact, you can set up your helpdesk well within an hour (of course not counting the per company nitty-gritty). Default setup works, but it's also super customizable based on your company needs. The Dashboard has all the at-a-glance metrics, statistics and graphs to keep you up to speed with the overall status.
Again, coming from Atlassian, it has a ton of possibilities in terms of integration with other apps. I feel the constant stream of dev improvements and updates.
Nachteile
Even though I mentioned that the third party apps can be easily integrable, we find the documentation for creating one's own integration apps a bit lacking. Also, the creation of tickets can be more streamlined or simplified (perhaps with the minimum number of fields and button clicks) to make it easier or faster to create and then further details can follow.
Branche: Computer-Software
Unternehmensgröße: Selbstständig

Täglich

für

6-12 Monate

genutzt
Quelle der Bewertung
Preis-Leistungs-Verhältnis
5
---
patson jira review
I work with it to manage my work and to build and track the application without wasting my time this is good software to work with it
Vorteile
I was working with this software for so long it's always a great software it's a fastest product that help me track my application what I will says is, it's a great way to work with it as a developer
Nachteile
"great product ever that helps you manage all your work in one place and supplying you with great result
Branche: Finanzdienstleistungen
Unternehmensgröße: 10.000+ Mitarbeiter

Täglich

für

Mehr als 2 Jahre

genutzt
Quelle der Bewertung
Preis-Leistungs-Verhältnis
3
---
Great for Smaller Businesses, not for the Large Enterprise
Vorteile
Service Management is very easy to get going "out of the box" for small organizations. We stood this up apart from our enterprise's main service management tool because we had special needs for our intake forms and this allowed us to do the customization needed without going through rigorous development through the enterprise level tool.
Nachteile
Form design for your main portal can sometimes be wonky, as navigating through the options takes a bit of getting used to and aren't the most intuitive at first. Workflows are also very simple and complex decision-making based on external data is not readily available.
Gründe für den Wechsel zu JIRA Service Management
Service Management ultimately was chosen because it integrated perfectly with our Jira instance and allows for seamless story/epic creation from internal customer requests, porting the information over was made very easy by this fact and the workflows you can create between the two are very useful.
Branche: Versicherung
Unternehmensgröße: 10.000+ Mitarbeiter

Täglich

für

Mehr als 2 Jahre

genutzt
Quelle der Bewertung
Preis-Leistungs-Verhältnis
5
---
Life Savior tool for Agile Projects
JIRA is becoming one shop all for all project management needs.
It also act as a tracking warehouse for all project management and IT management activities in current agile world.
Scrum meeting actions and stories are easy to browse compared to other existing tools on premise.
JIRA is also efficient to manage code control versioning easily by rapidly varying requirements.
It saves a huge cost for placeholder for our IT Asset management when migrated from traditional software
Vorteile
JIRA service management is very use friendly software in day to day project activities.
JIRA has been excellent tracking tool for testing bugs, defects easily during entire project cycle.
It is very effective place holder for IT asset management and project management phases.
JIRA has capabilities to integrate with multiple ITSM management tools and reporting tools for effective reports and dashboarding.
Nachteile
New changes for html pages take little more time for loading when moved to production.
Version controlling sometimes create hiccups during rollback period.
Warum JIRA Service Management gewählt wurde
JIRA is more user friendly and easy to mange across enterprise compared to Excel. Macros behaviors were pain points during maintenance but JIRA resulted as cost effective tool for corporates model.
Gründe für den Wechsel zu JIRA Service Management
It is more cost effective and user friendly software compared to Confluence. It is easy to track for scrum stories and follow agile approach to avoid standard documentation hours
Branche: Informationstechnologie & -dienste
Unternehmensgröße: 1.001-5.000 Mitarbeiter

Täglich

für

Mehr als 1 Jahr

genutzt
Quelle der Bewertung
Preis-Leistungs-Verhältnis
5
---
One of the best Service Management tools in the market!
This is a great service desk software. It has some great features, and the overall experience with it has been really good even though it was used for a very critical and big project. Tickets can be transferred to other users seamlessly. Documents can be assigned to tasks and incidents which can help other users understand what is in front of them easily. Overall, it is very important in handling support based tasks that run 24*7.
Vorteile
Jira service management is one of the best service desk softwares in the market. The ease of use is great, even for users new to the software. It helps the users keep a proper and clean track of the incidents/tasks/etc they have. One of the best things about Jira Service Management is that multiple teams can easily collaborate and work on it. This enables big projects involving various teams to work seamlessly.
Nachteile
There are not many major disadvantages with using this Jira Service Management software. But a user must be careful while deciding to delete a ticket, because once deleted it is goodbye for ever. It cannot be retrieved. This option can be modified to allow retrieval of deleted tickets to ease the process for users who might delete important tickets unintentionally.