Über SimplePractice
SimplePractice ist ein cloudbasiertes Praxisverwaltungssystem, das die geschäftliche Seite einer Privatpraxis erleichtert. Die einfach zu bedienende und HIPAA-konforme Software hilft Gesundheits- und Wellnessfachleuten, ihre täglichen Prozesse wie Terminplanung, Zahlungsabwicklung, Dokumentation und mehr zu automatisieren. Zu den wichtigsten Funktionen gehören kostenlose, unbegrenzte Terminerinnerungen, die Verwaltung von Versicherungsansprüchen, Online-Terminanfragen und ein Kundenportal zur Vereinfachung der Kundenkommunikation. Sende papierlose Aufnahmeformulare über das Kundenportal – so kannst du deinen Kunden an einem Ort das Überprüfen, Unterzeichnen und Bezahlen erleichtern. Verwende die Online-Terminanforderungsfunktion, damit Kunden eine für sie geeignete Zeit anfordern können. Daraufhin kannst du jede Anfrage genehmigen oder ablehnen. Sobald deine Termine geplant sind, reduziere deine Nichterscheinungen, indem du kostenlose, unbegrenzte Sprach-, Text- und E-Mail-Erinnerungen an deine Kunden sendest. Mit der integrierten Telehealth-Plattform kannst du Kunden von überall aus betreuen, ohne dass zusätzliche Anmeldungen oder Links erforderlich sind. Rationalisiere deinen Prozess des Notizenmachens mit der robusten Vorlagenbibliothek oder erstelle deine eigenen Vorlagen, um weniger Zeit mit Papierkram und in Sitzungen zu verbringen. Du kannst deine Vorschaunotizen laden, Änderungen vornehmen und dann deine Notiz sperren und signieren – fertig. Jetzt musst du in deinen Sitzungen keine Zeit mehr mit dem Besprechen von Zahlungen verbringen. Vereinfache Online-Zahlungen mit AutoPay und einer sicheren Online-Kreditkartenabwicklung. Darüber hinaus ist die Abwicklung von Kreditkartenzahlungen vollständig in dein SimplePractice-Konto integriert – es sind keine zusätzlichen Anmeldungen oder Anstrengungen erforderlich. SimplePractice verfügt auch über die erforderlichen Tools, um deine Praxis wie die Professional Website erfolgreich zu vermarkten. Wähle aus professionell kuratierten Themen, Farben und Fotos aus, um in Minutenschnelle eine einfache, schöne Website zu erstellen. Darüber hinaus lässt sich die Professional Website nahtlos in dein Konto integrieren, sodass du all deine Praxisinformationen nicht zweimal eingeben musst. Dein SimplePractice-Konto lässt sich auch in das Monarch-Verzeichnis integrieren, sodass potenzielle Kunden deine Praxis leicht finden, einen Termin anfordern und die benötigte Pflege erhalten können.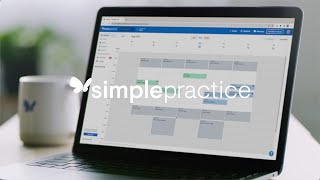 SimplePractice bietet keine Gratisversion, aber eine kostenlose Testversion. Die kostenpflichtige Version von SimplePractice ist ab 29,00 $/Monat verfügbar.
Startpreis:
29,00 $/Monat
Kostenlose Testversion:
Ja
Alternativen für SimplePractice
SimplePractice Erfahrungen
Branche: Einzel- & Familiendienstleistungen
Unternehmensgröße: 2-10 Mitarbeiter

Täglich

für

Mehr als 2 Jahre

genutzt
Quelle der Bewertung
Preis-Leistungs-Verhältnis
5
---
The best option in town
I love it, especially with all of their new improvements.
Vorteile
They have a very easy to use format. They have all of the features needed for an individual private practice. And they have been enhancing their features to complement smaller group practices.
Nachteile
Customer service is in another part of the country, so the time zone is off by a few hours. Also, there is no human contact to consult with. Everything must be done electronically until it is escalated to a email chat then virtual call.
Gründe für den Wechsel zu SimplePractice
It seemed more well known, and it had more reviews and customers.
Branche: Computer-Software
Unternehmensgröße: 11-50 Mitarbeiter

Täglich

für

Mehr als 2 Jahre

genutzt
Quelle der Bewertung
Preis-Leistungs-Verhältnis
5
---
Excellent Patient Records Management
Great platform , simple and unique patient records management
Vorteile
Appointment management,Patient record management
Nachteile
User security and fetch and updating of patients records.
Branche: Gesundheit, Wellness & Fitness
Unternehmensgröße: Selbstständig

Täglich

für

Mehr als 2 Jahre

genutzt
Quelle der Bewertung
Preis-Leistungs-Verhältnis
4
---
Expensive but (almost) worth it
SimplePractice is very good software for mental health. However, all the options and features lead to complexity. This isn't necessarily bad design - it's simply that there are so many things the software does that there is a lot to learn. Even if you're good with software, implementing the whole package in the condensed time frame required for starting up means that there are times when you'd love to talk with a support rep. It's not that it isn't physically possible to speak to a live person about using the software. It's that by the time you actually hear from a live person, you've either solved it on your own through hours of your own labor, found a work-around, or decided not to use the feature you needed help with.
Vorteile
Robust and configurable. Every feature I can think of, that a mental health practitioner might need, is part of this product. Every part of your practice is configurable, from intake documents to discharge documents. Credit card processing? Yes. Online scheduling? Check (it even produces code for your website, so you can have people book appointments directly from your website). Revenue summaries? Yes. Client attendance reporting? Yes, that too. This review isn't the place to make a comprehensive list of features - but it is the the place to make the point that the feature list is comprehensive.
Nachteile
SimplePractice offers different pricing tiers, so you can use as much of the software as you're willing to pay for. But, IMnsHO, what's the point of choosing the most robust software if you're not going to use the high-end (expensive) option? So, I pay (as of this writing) $99/mo to use the software.
You'd think that princely sum would enable the occasional conversation with a support team member. It may, but I haven't been able to see how to do it. Have a look at the SimplePractice website and see if you can find a number to call for support. I could not.
To be fair, they have a large number of videos which clearly explain how to use the software. They're very good, especially if you know which video you need to watch. Bottom line is when you're working a bunch of hours, stressed by carrying a full case load, trying to implement this very comprehensive software, you could use a friendly hand on the phone with set-up. At least, I could.
Instead, I got (best case) 48 hour turnaround to emailed questions. For $99/mo, I feel like I should be able to call them now and again.
Branche: Psychische Gesundheitsfürsorge
Unternehmensgröße: Selbstständig

Täglich

für

Mehr als 2 Jahre

genutzt
Quelle der Bewertung
Preis-Leistungs-Verhältnis
5
---
Love this practice management system and it keeps getting better
Simple Practice is an all one solution for small private practices- it's not only a user friendly electronic health record, but an insurance billing platform, staff tracking if you have independent contractors or employees, secure messaging system, telehealth platform, source for quality continuing ed, weekly inspiration, revenue tracking, and all the tools you need for a easy digital client onboarding process.
Vorteile
As an experienced clinician and small private practice administrator I find this software easy to use and the SP team really does take user feedback seriously and updates and adds features regularly. The roll outs of changes are thoughtful, with good lead times, and always a net improvement in user experience (so far). Reports are detailed enough for me to keep an eye on revenue, independent contractor services, and I can easily update forms and communicate with team members and clients confidentially. Also, online scheduling and the Client portal make client onboarding a breeze without hiring a receptionist.
Nachteile
I wish I could run reports based on services provided and/or detail of services provided to clients with specific payors.
Gründe für den Wechsel zu SimplePractice
I previously had a lot of experience with Care Logic when working for a larger agency. SP offers a much simpler and tech savvy solution for a small practice.
Branche: Medizinische Praxis
Unternehmensgröße: 2-10 Mitarbeiter

Täglich

für

Mehr als 1 Jahr

genutzt
Quelle der Bewertung
Preis-Leistungs-Verhältnis
5
---
Overall
Simplepractice is an all-in-one HIPAA-compliant program that has been life-changing regarding the management of my practice. It has allowed me significantly more time to treat patients and less time with administrative tasks such as generating paper claims and statements. Initially, there was an incredible learning curve when my previous practice management program did not cooperate in assisting with the transfer of a large amount of data. Simplepractice allowed me the extra time needed beyond the 30-day trial period to manually enter the data. I am so thankful to know about Simplepractice.
Vorteile
-Completely HIPAA compliant
-I now prepare and submit claims within minutes and know almost immediately of any errors or need for resubmission
-Electronic claims submissions result in the quick return of payments
-Collections are minimal with the ability to process payments with the internal credit card company
-Charting progress notes is standardized and easy with a "load previous note" function
-The compatibility with my phone and tablet is wonderful, especially with the dictation to text function
-I can develop my own forms specific to the needs of my specialty
-Patients easily access the friendly portal and quickly complete and return office forms
-Support through chat, email, shared audio/visual screen, and now phone is timely with knowledgeable and friendly representatives
Nachteile
-The program only allows for one supervisor per intern and is not amenable to a satisfactory work around
-All therapist's calendars are visible to all team members
-Lacks functional use of invoices as most know them
-Cannot send group emails or notify the entire caseload of information to be shared by the practice