Über myQuest
myQuest ist ein aktionsbasiertes Lernmanagementsystem, mit dem Sie äußerst ansprechende Lerninhalte mit weniger Zeit- und Ressourcenaufwand erstellen können. Unser System bietet sowohl Lernenden als auch Administratoren eine intuitive und benutzerfreundliche Erfahrung, die es super einfach macht, schnell und einfach hervorragende Lernergebnisse zu erzielen. Unsere Reihe interaktiver und ansprechender Funktionen umfasst Mikrolernen, KI-basierte Benachrichtigungen, 1:1-Coaching, Lerngemeinschaft und Tools zur Bildung von Gewohnheiten.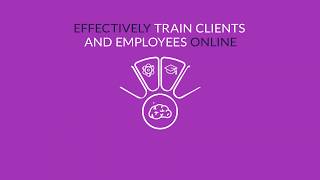 myQuest bietet keine Gratisversion, aber eine kostenlose Testversion. Die kostenpflichtige Version von myQuest ist ab 4,00 $/Monat verfügbar.
Kostenlose Testversion:
Ja
Wöchentlich

für

Mehr als 1 Jahr

genutzt
Quelle der Bewertung
Preis-Leistungs-Verhältnis
5
---
An excellent platform for automating the life-coaching experience - first of it's kind!
Vorteile
I've tried at least a dozen membership site builder software (aMember, WishlistMember, EverLesson, etc.), and all of them are fairly technical and they all have a BIG learning curve. With myQuest, one can create their membership site - or Automated Life-Coaching process - instantly. It's very intuitive; and the customer support is EXCELLENT! If you have a question, a team member will reply to your email within minutes, or even get on Skype with you, if needed.
*** It has a cool functionality that mimics a coach's live involvement, all on autopilot. If a member (or client) doesn't complete their next assignment within a certain period - let's say 5 days - you can set the system to send out a video (or text message) congratulating them on their progress, and encourage them to continue with the next module or assignment. LOVE IT!!! :)
LOVE the platform; and LOVE the team!
Nachteile
This software has very few limitations; though, if I had to pick one or two, I'd say, it'd be great if I could have more control over text size, type, and color. Currently there's only one size - yes, it's the perfect size... and perhaps if I had control over it, I'd make my courses more messy - this way maybe they are more elegant and consistent :)
Branche: Professionelles Training & Coaching
Unternehmensgröße: 2–10 Mitarbeiter

Wöchentlich

für

Mehr als 1 Jahr

genutzt
Quelle der Bewertung
Preis-Leistungs-Verhältnis
5
---
Not your average online learning platform
From the beginning, the myQuest team was very helpful and patient in getting set up PLUS ongoing patient support as we shift from a B2B model more to a B2C model with an online learning course catalog as our main revenue source with premium services as a higher level of service. [sensitive content hidden] , and others are responsive, resilient, resourceful in getting things done to help us add more users so we both win!
Vorteile
The larger start-up cost covered all the hands-on onboarding and custom setup with our rep, then the ongoing cost is a per-user fee instead of a monthly subscription. That makes expenses much easier to manage for us, plus we don't have added expenses of tech support since "it just works." When Crown first started with myQuest, the trainings we provided to clients were not constant. So we didn't have a monthly bill even if we had no training that month. The course setup and design allows for clean and simple integrations in a multi-media format, including user reflection and interaction with others. Once the platform was in place and first training courses were launched we were in control of the learning flow, and our expenses. Once a learner/user registers for a course, the are in the system and still count as one even if they take another course. That's a win-win-win for Crown.
Nachteile
There are some limitations in the design and workflow that we wish we had more customizing options. I realize there are reasons for this, including the active learning model that drives myQuest courses. However, the myQuest team continues to add custom features in that add value to the learning without adding distraction or unnecessary complication. They also help me understand alternative ways to get a similar result. Plus they continue to add customer connections to learn from each other as a myQ community.
Warum myQuest gewählt wurde
It became too costly to manage the courses and the monthly subscriptions even in slower times of the year.
Gründe für den Wechsel zu myQuest
myQuest handles all the technical side PLUS support (their strength) so we can focus on clients and client services (our strength). Learners/users are guided into bite-sized active learning by design. Clients consistently give us feedback that they LOVE the style and format as very busy leaders in their field. And it "just works" making happy learners; making us loyal clients. And again, the upfront cost of setup and ongoing per-user fee makes myQuest very cost effective for us. Year one cost may be similar to other LMS systems, but the ongoing costs rise and fall with users, not a fixed subscription.
Antwort von

myQuest

Thank you so much for your feedback, Paul! We appreciate it and are doing our best to continue improving the system.

Beantwortet am 13.7.2023
Branche: Bildungsmanagement

Monatlich

für

6-12 Monate

genutzt
Quelle der Bewertung
Preis-Leistungs-Verhältnis
3
---
The MyQuest staff is great to work with, they respond quickly to answer questions and offer...
Vorteile
I like that this software is interactive because it allows the experience to be more personal for participants. I also appreciate that there are a variety of ways to interact with participants, whether its through a quiz or a video or a journal entry, this keeps the learner stimulated and involved in the learning process, as opposed to just being a stagnant observer. The software is intuitive, which makes it an easy system to build, and it allows for creativity. This platform lets you design a unique curriculum that can change as needed for each additional Quest.
Nachteile
The software has a lot of potential for growth and the MyQuest team is constantly refining and updating the software so if the software doesn't do something yet, it will in the future. Currently, clients earn points for finishing levels, but those points are not tangible or worth anything, so it is mostly just for amusement. I am also not sure how much exposure our videos get - it would be great if there was a way for MyQuest to help promote the videos -
Branche: Professionelles Training & Coaching
Unternehmensgröße: 2–10 Mitarbeiter

Täglich

für

1-5 Monate

genutzt
Quelle der Bewertung
Preis-Leistungs-Verhältnis
5
---
Easy to Use
The overall experience has been great! Everyone at MyQuest has been friendly, responsive and easy to work with.
Vorteile
It is intuitive and easy for end users to figure out. It has also been pretty easy (savev a few things) for administrators. It seems like MyQuest is working to consistently make updates and add new features which is beneficial to us and our clients.
Nachteile
BrainTree is not the easiest to set up and integrate if you want to use your own account.
There were a couple of items that we were told would be easy to accomodate in the begining (such as multiple purchases by one user), but then it turned out they weren't available or it wasn't quite the easy fix we were looking for after we had started building it.
Warum myQuest gewählt wurde
We were looking for more gamification and their were several things Teachable could not do, that MyQuest had in it's features.
Gründe für den Wechsel zu myQuest
The initial discovery meeting with LearnWorlds did not go well. And after meeting with Samuel at MyQuest, our bar was pretty high. LearnWorlds didn't seem like they really wanted our business.
Branche: Professionelles Training & Coaching
Unternehmensgröße: 2–10 Mitarbeiter

Monatlich

für

Mehr als 2 Jahre

genutzt
Quelle der Bewertung
Preis-Leistungs-Verhältnis
5
---
This platform will blow you away!!
Nothing less than super-duper-awesome. Exactly what I desired but never expected.
Vorteile
First I love the company and its team. I am a small business owner and my clients are all small businesses. I am also a recovering technophobe. Thus, I need an affordable (but awesome) product and plenty of tech support. The team at MyQuest is world-class. The software us super simple to use and help is always a call away. The format is unique (in many important ways) compared to others I have used. The pricing is ridiculously simple and affordable for even my small business clients. AND THE UPDATES AND NEW FEATURES COMPARE TO THOSE YOU'D EXPECT FROM A FORTUNE 500 COMPANY!
Nachteile
I really can't think of anything other than there were times when my intuition about how to insert information was different from what needed to be done. It took me a while to get it right. Honestly, I think that my visual management liabilities had more to do with my challenge than the software itself.
Antwort von

myQuest

Thank you so much for the positive feedback and review! We appreciate it.

Beantwortet am 24.7.2023