Über Salesflare
Salesflare ist eine intelligente CRM- und E-Mail-Outreach-Plattform, die von Tausenden kleinen und mittleren B2B-Unternehmen genutzt wird, die mit weniger Arbeit mehr verkaufen möchten. Die Lösung automatisiert die Dateneingabe, die in CRMs normalerweise manuell durchzuführen ist, indem Daten aus Profilen in sozialen Medien, E-Mails, Kalendern, Telefonen, Unternehmensdatenbanken und professionellen E-Mail-Signaturen erfasst werden. Die Kunden von Salesflare verwenden das CRM hauptsächlich, um eine große Anzahl von Leads zu generieren und zu verfolgen. Hierbei unterstützen sie die Verkaufsverfolgungs- und Automatisierungsfunktionen der Lösung. Salesflare verfügt über integriertes E-Mail-Tracking, Funktionen zum Versenden einer großen Anzahl persönlicher E-Mails, Lead-Scoring, Integrationen in soziale Medien, Verkaufsanalysen und ein automatisiertes Adressbuch. Die gesamte Funktionalität von Salesflare ist auf allen verwendeten Geräten verfügbar: Windows, Mac, Linux, iPhone, iPad, Android-Telefone und Tablets … und sogar in Gmail- oder Outlook-Posteingängen. Die Software konzentriert sich auf die Beschleunigung von B2B-Verkäufen und wird hauptsächlich von Marketingagenturen, Start-ups, Software-, Beratungs-, Gewerbeimmobilien-, Pharma-, Fertigungs- und gemeinnützigen Unternehmen verwendet.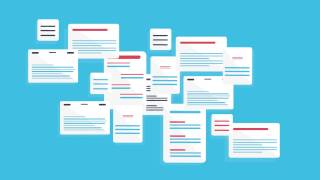 Salesflare bietet keine Gratisversion, aber eine kostenlose Testversion. Die kostenpflichtige Version von Salesflare ist ab 29,00 $/Monat verfügbar.
Alternativen für Salesflare
Branche: Personalwesen
Unternehmensgröße: 51-200 Mitarbeiter

Täglich

für

Kostenlose Testversion

genutzt
Quelle der Bewertung
Preis-Leistungs-Verhältnis
4
---
Perfect Sales Pipline for Samll businesses and solopreneurs
This is a great tool. It is intuitive to use and picks you up on the go, because you do not have to do a big intial import run of data or anything. It has just the right balance between features and the depth of their customizability. For a small company or soloprenneur, this simply is THE tool. also, If you ever outgrow anything it provides it runs on Zapier to provide integrations with more specialized tools. It all is held together by the Customer support, which is lovely to work with and provides tons of clear, useful advices and...well support.
Vorteile
This is build around your Email Inbox. It is perfect If you do not want to enter Data all the time but run a sales Pipeline. Salesflare claims to just adds Value without requiring to invest time in making this possible. I was critical at first and watched all the educational Videos on their youtube channel. Then I understood: Salesflare enables you to dissect Information from your mails and create customers, Comapnies (Accounts) etc. from it. Then you setup your Sales pipelines and create opportunities. Basically Salesflare keeps your sales activities up to date, because it lives on your Email communication. The concept works for me and with a new businescard scanner available just now, it makes setting up new prospect data even easier and saves me time. The Best thing is, the Customer support is just awesome. I git replies to any and all of my questions and schould I ever come across something not possible I most often got an Ide on how to work around something I was missing.
Nachteile
Honestly, there is not much. I came across two bugs, which have been fixed since then (wich is great). None of them was a dealbreaker. I find it a bit Pricy for a startup when I plan to bring assistants in which are working only a couple of hours per Week ... but then again Salesflare simply is worth the money.
Gründe für den Wechsel zu Salesflare
Salesflare seemed ideal regarding sizing, features, scope and weight for my purposes. The other tools were to big and to heavy for a lightweight, quick on-the-go approach I required for my purpose.
Branche: Eventservice
Unternehmensgröße: 2-10 Mitarbeiter

Täglich

für

Mehr als 2 Jahre

genutzt
Quelle der Bewertung
Preis-Leistungs-Verhältnis
5
---
Best CRM we've used yet
I'm an expert on GoToMarket-Actions for young ventures, therefore I've tried and have implemented most CRM systems on the market. Salesflare is the one we use ourselves. The company has constantly added features - from email-campaigns ou of the CRM to rights management to manage teams and so forth. It works out of the box and is very easy to integrate.
Vorteile
Salesflare has all features out of the box. Is very easy to implenet and customize.
Nachteile
I would like to see an overview of tags that we associated with contacts / accounts.
Warum Salesflare gewählt wurde
I prefer the user-interface and pricing of Salesflare.
Gründe für den Wechsel zu Salesflare
Nothing beats Salesflare in terms of value for money. It used to be perfect for small teams and startups, with the added rights management system it is a true competitor to all larger alternatives.
Branche: Pharmazeutika
Unternehmensgröße: 2-10 Mitarbeiter

Wöchentlich

für

6-12 Monate

genutzt
Quelle der Bewertung
Preis-Leistungs-Verhältnis
0
---
On the right path
Salesflare seems very promising and I believe they are on the right path. It might be just a little bit longer until it can compete with larger CRMs but they have done well with their integrations and some of the key features.
Vorteile
I like the visualization the most. It's so easy to see your funnel and progress toward the goals which keeps motivation high. It integrates with a lot of other services and there is an iOS app which makes it useful on the go. I love the gmail integration and how it tracks the company and the other potential contacts.
Nachteile
It's still a bit difficult to use, they are ironing things out as they go but it's young company and some of the functionality is still a bit clunky. I use it in conjunction with other CRMs to add details to contacts and track emails.
Antwort von

Salesflare

Hello there! We've made a ton of UX improvements based on user feedback since you gave us this review (plus we added some of those key features you were maybe looking for), so let us know how we're doing with that. There's always room to do better. :)

Beantwortet am 5.12.2019
Branche: Informationstechnologie & -dienste
Unternehmensgröße: 2-10 Mitarbeiter

Wöchentlich

für

6-12 Monate

genutzt
Quelle der Bewertung
Preis-Leistungs-Verhältnis
3
---
A great platform for managing leads and opportunities
Overall Salesforce is great. I am very happy with their email tools. The website is pretty easy to use and the email tools are pretty great. However, I found the User Interface to be quite complex and not the best. But overall, I am happy with it for now. I recommend Salesforce to people who are very comfortable doing basic tasks on a computer.
Vorteile
Salesforce does a great job of providing a full suite of tools for managing your company's leads, contacts, and opportunities. The email tracker features are great for helping to keep track of sales-related communications. However, the user interface could be improved in terms of general usability. It also has a nice email tool that allows you to create accounts and send bulk emails. The email tools are great though, and most importantly, Salesforce is very reliable and stable. Salesforce is a very powerful software that can be used for all sorts of small business applications as it is very small to medium business-centric.
Nachteile
I think the interface could be better, but it does the job. Also, their pricing could be a bit cheaper. If you have a larger account with Salesforce, it will be more expensive than some other tools out there, but it is still relatively affordable.
Branche: Unternehmensberatung
Unternehmensgröße: 2-10 Mitarbeiter

Täglich

für

Mehr als 2 Jahre

genutzt
Quelle der Bewertung
Preis-Leistungs-Verhältnis
5
---
Powerfully simple CRM, allowing sales and solopreneurs to focus on selling
Sales operational issues. There was too little time for too many administrative tasks, which left us with less time for actual customer dialogue. Needless to say we had less sales than we could have. Salesflare changed that.
Vorteile
The seamless Google integration, the fully functional mobile app, and the possibility to endlessly enhance capabilities with integrations.
Nachteile
A proper email sequence/drip functionality is missing. Campaigns are really strong, though, as well as easy to implement.
Warum Salesflare gewählt wurde
At that time Pipedrive had been standing still for a while from a features perspective and the mobile experience wasn't really robust on Android. Salesflare - with its seamless Google integration quietly works in the background and provided a strong alternative to our prior system.
Gründe für den Wechsel zu Salesflare
Each of those other offering have their own sets of strengths of weaknesses. At the end Salesflare simply was a near-perfect match with what we needed at a cost that more than matched the offering.