Über Thryv
Thryv is an all-in-one business management solution designed to help small businesses with essential business functions. With Thryv, business owners can expand their online presence, improve any customer relationship, and streamline payment processing. Features include an integrated CRM system, appointment scheduling, billing and invoicing, contact management, marketing automation, reputation management, social media management, automated reminders, and more. As a cloud-based marketing and CRM software solution, Thryv helps any small business owner manage interactions with their clients, run marketing campaigns with email marketing and manage activities on various social media platforms such as Facebook, Instagram, Twitter, LinkedIn, and Google+. The solution also features an appointment booking module that enables users to manage team schedules, synchronize calendars, and book appointments from a single location. Additionally, Thryv features a payment module that helps users to send customized quotes, estimates, and invoices to clients and accept payments via credit card. Thryv integrates with multiple third-party applications such as QuickBooks, Gmail, Slack, MailChimp, Yelp, and more and also offers a mobile app for iOS and Android devices.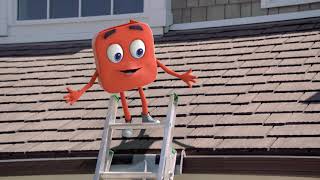 Thryv bietet keine Gratisversion und keine kostenlose Testversion.
Startpreis:
Nicht vom Anbieter bereitgestellt
Preisinformationen:
Thryv offers a variety of price points, and works closely with small business owners to identify the right plan that meets their needs. It offers three different packages for: 2 Users, 5 Users or 10 Users. Each package offers tools for reaching customers, generate reviews, staying organized and online payments. Add-ons are also offered.
Kostenlose Testversion:
Nein
Branche: Versicherung
Unternehmensgröße: Selbstständig

Täglich

für

1-5 Monate

genutzt
Quelle der Bewertung
Preis-Leistungs-Verhältnis
5
---
Crafting your message
I really have had a great experience. [SENSITIVE CONTENT HIDDEN] has been so helpful and he gets back to me quickly. It's a good feeling to have someone like this to help me.
Vorteile
I love the central location for everything, and I mean EVERYTHING! Before Thryv, I spent so much time and money on different solutions for different business needs. Thryv keeps it all in one place, and the coaching along the way is really helpful.
Nachteile
Well, it isn't a con, but there is a lot to learn at first. I would say that there are so many options, it can seem overwhelming at first. But stick with your account manager and the specialists, and you will be fine.
Antwort von

Thryv

Hey John. Thanks for the review. We appreciate your thoughts and are so excited you've been enjoying Thryv! Please let us know how we can ever assist you. Whether that's a simple question or something more in detail. We're here to help! Thanks again! -Chandlor

Beantwortet am 9.6.2020
Branche: Gastgewerbe
Unternehmensgröße: 2-10 Mitarbeiter

Täglich

für

Mehr als 1 Jahr

genutzt
Quelle der Bewertung
Preis-Leistungs-Verhältnis
5
---
RWFE Thryver
My overall experience with Thryv has been great we just got a new account rep and he is wonderful however the gentleman who sold us the software was very good as well we like them both.
Vorteile
The ease inability to get contracts signed and hold the date fees paid without using US mail. Being able to share the calendar with colleagues. And the communication between us in the client is one thread of messaging which makes it easy to not lose information.
Nachteile
It would be good to be able to send information from a portal to multiple parties. In our instance often times were talking to a bride and the groom or the bride and her parents who typically pay for the wedding event and services. Right now I have to set up two separate accounts.
Gründe für den Wechsel zu Thryv
Brendan Quinn and I met and he gave me a walk-through the software and he made it very easy to understand.
Antwort von

Thryv

Hi Gina, thank you for your review! We are excited that your experience with Thryv has been going great. Excited to see that communicating has become easier. Also, your suggestion is a great idea, I will send this to our team for them to look into! If you ever need assistance, please call our Free 24-Hour Thryv Support line at 844-998-4798. - Gabe

Beantwortet am 12.5.2022
Branche: Finanzdienstleistungen
Unternehmensgröße: Selbstständig

Täglich

für

1-5 Monate

genutzt
Quelle der Bewertung
Preis-Leistungs-Verhältnis
1
---
Nothing but problems
Wish I never started with Thryv. I'll be looking elsewhere.
Vorteile
If the system worked properly every day or even most days, it would be great. Conceptually, the software would do almost if not everything a solopreneur needs to run a more efficient business.
Nachteile
I have had nothing but problems with Thryv from day one, literally. Integrations didn't integrate. Documents didn't load. The app doesn't open. I've deleted and uploaded the app on my phone numerous times, updated the phone, turned the phone off and on. Still stuck trying to open. On occasion, even the website doesn't open on my computer. There have been so many problems, I can't even remember them all anymore. I've wasted so much time trying to get Thryv to work, both by myself and with customer support, that it's maddening. I've asked for a discount because of the problems and got no reply. I was sold partly on the fact that I could integrate other programs, only to find out (after I signed the contract and paid money) that Thryv does not have the capability to answer questions the way the other form does -- so NO INTEGRATION. I don't intend to renew when my 6 month contract ends, which is a shame, because there is a lot of potential for the product to be great. It's as if someone came up with a good concept and then hired I don't know who to develop lousy software, thinking that if they market it well enough it will sell, and then hoping their support team can fix the bugs later, or just not caring about the client experience because they'll get their 6 months' worth of money and run. Glad I only took the basic package to limit the damage.
Antwort von

Thryv

Hi Michelle, we deeply apologize for your experience with Thryv so far. Would you mind sending me an email to [email protected], with your account information? I would like to send this over to our Executive Claims team for further assistance. - Gabe

Beantwortet am 31.5.2022
Branche: Unternehmensberatung
Unternehmensgröße: Selbstständig

Täglich

für

6-12 Monate

genutzt
Quelle der Bewertung
Preis-Leistungs-Verhältnis
5
---
MY go to platform for business manageent
Overall I am extremely happy with the Thryv software platform. It is, along with Outlook, the first application I go to in the morning. I walk my dog, make my coffee, turn on my computer, and then open Outlook and Thryv to start each day.
Vorteile
The simplicity of the Thryve software makes this a no-brainer. The features and functionality have allowed me to eliminate many other tools. The integrations keep everything humming along without "broken" and complicated connections between varying tools from multiple vendors.
Nachteile
The email marketing email automation is basic, I would improve the functionality and usability of the automated campaign features. Ideally, I'd like to see a visual representation (process flow) of an email campaign with logic steps (think Keap)
Antwort von

Thryv

Mark, thank you for your review, we are blown away by how much Thryv has helped you consolidate and simplify your workflow.

We also appreciate your feedback and will take it back to our team for review. If you ever need assistance, please call our free 24-Hour Thryv Support line at 844-998-4798. - Gabe

Beantwortet am 19.5.2022
Branche: Medienproduktion
Unternehmensgröße: 11-50 Mitarbeiter

Täglich

für

6-12 Monate

genutzt
Quelle der Bewertung
Preis-Leistungs-Verhältnis
5
---
Thryv for a field operations company
It has been a great experience, my costs are lower and my web presence is much better.
Vorteile
by far, the best feature is the optimization of my website with the 45+ search engines. All of our websites for all three regions are on first page of Google search engines thanks to their system. The customer portal is an awesome feature and so is the ease of use on the phone app.
Nachteile
The inability to send booking notifications and emails to multiple customers. Many of my customers are teams and I can only email and invoice a single person. I have to use workarounds for this.
Warum Thryv gewählt wurde
Service Fusions customer interface app and portals never improved for the 3.5 years that I used them.
Gründe für den Wechsel zu Thryv
Customer portal and google search engine optimizer.
Antwort von

Thryv

Hi Dave, thank you very much for your review and for choosing Thryv. We are beyond excited to see you show up on Google searches and on the first page! If you ever need assistance, please call our Free 24-Hour Thryv Support line at 844-998-4798. - Gabe

Beantwortet am 1.6.2022