Über Klaviyo
Klaviyo ist eine cloudbasierte E-Mail-Marketing-Lösung für E-Commerce-Unternehmen. Zu den wichtigsten Funktionen gehören die Integration in mehrere Plattformen, Zielgruppensegmentierung und Leistungsberichterstattung. Mit Klaviyo können Nutzer gezielte E-Mail-Kampagnen basierend auf Metriken wie Kauf- und Anzeigehistorie und der Interaktion von Kunden mit früheren E-Mails versenden. Die Lösung lässt sich in Tools wie E-Commerce-Plattformen, Zahlungsabwicklern und Marketing-Tools integrieren, mit denen Nutzer Daten aus einer Vielzahl von Quellen zentralisieren können. Mit dem Reporting-Dashboard können Nutzer die Leistung anhand von Metriken wie kürzlich bestellten Artikeln, Rückerstattungsanfragen, Besucheraktivitäten und durch E-Mail-Marketing- und Werbekampagnen generierte Einnahmen messen. Nutzer können ihre Kunden basierend auf ihren vergangenen Einkäufen segmentieren und nutzerdefinierte E-Mail-Kampagnen versenden. Klaviyo ist als monatliches Abonnement mit Preisen verfügbar, die je nach Anzahl von Kontakten variieren. Nutzer haben Zugriff auf E-Mail-Support und eine Wissensdatenbank mit Dokumenten und Anleitungen.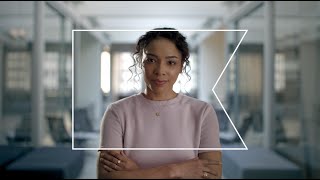 Klaviyo bietet eine Gratisversion und eine kostenlose Testversion. Die kostenpflichtige Version von Klaviyo ist ab 20,00 $/Monat verfügbar.
Startpreis:
20,00 $/Monat
Kostenlose Testversion:
Ja
Branche: Bekleidung & Mode
Unternehmensgröße: 11–50 Mitarbeiter

Wöchentlich

für

6-12 Monate

genutzt
Quelle der Bewertung
Preis-Leistungs-Verhältnis
5
---
Better than mailchimp - no question
It's been great. I had one experience with customer support where I felt the person wasn't going to pass on valid feedback (open rates of the first email cut by half due to < 2 hour wait with FB sync). But other interactions with support were great and I also was able to connect with their product manager who promised to look into it. I felt they're a young and flexible team. Also laser focused on email and what email marketers need.
Vorteile
If you want flexibility in segmenting your drips (or flows as they call it) then you need to use Klaviyo. We were using Mailchimp and kept finding areas that made it time consuming, confusing, or just not built to have a flexible drip campaign where contacts receive emails based on rules.
For example you can easily create a series of emails that are only sent to contacts that meet a specific criteria and do it all within one drip through a "workflow" like drag and drop builder.
You can also sync up to your facebook leads and save money on Zapier which is what you need to use if with Mailchimp.
Nachteile
While Zapier immediately pulls in leads from Facebook, Klaviyo only syncs every 2 hours. A lead getting a welcome email right away is SUPER important, but this means they don't hear from us for some time and it's negatively impacted our first email open rates -- almost cut it in half.
Warum Klaviyo gewählt wurde
There are annoying bugs in Mailchimp or missing features which Klaviyo does beautifully. Most of those issues are related to emails within a drip (flow in Klaviyo). Rearranging the order of emails, reusing blocks from one email in another one without recreating from scratch, creating multiple branches within a drip based on subscriber criteria, A/B testing your emails in a drip, all those are critical and only in Klaviyo.
Gründe für den Wechsel zu Klaviyo
I heard good things about it from others, seemed more versatile and matched to our needs.
Branche: Einzelhandel
Unternehmensgröße: 2–10 Mitarbeiter

Wöchentlich

für

6-12 Monate

genutzt
Quelle der Bewertung
Preis-Leistungs-Verhältnis
4
---
Worth the price point if you have an audience
Overall I have had a good experience with Klaviyo. They do what they do well. I find them a little expensive, but I can't deny that they have a good quality product. I would recommend this product if you have an established email list, or if you have plans for growing a list quickly. Not sure the price tag would be worth it if you didn't have many clients to write to!
Vorteile
I find the email builder to be easy to use and the emails look good. The ability to choose different content based on desktop or mobile is HUGE for me.
Nachteile
My least favourite thing about Klaviyo is probably that you can only upload one image at a time. It's a small thing but it annoys me every time.Also, it bills based on profiles, and takes ALL profiles from your Woocommerce account whether they're signed up for email or not. When I made noises about this, they said I should reduce the number of profiles on woocommerce, but that would mean losing valuable customer data in an industry where customer relationships can last for decades.
Warum Klaviyo gewählt wurde
We were interested in trying SMS, and I liked that Klaviyo allowed me to use email and SMS while avoiding sending both to the same customer at once. Full disclosure: I did end up swapping to Attentive for SMS because their sign up form got way more traffic in the free test.
Gründe für den Wechsel zu Klaviyo
The ability to set campaigns and journeys to behave differently if the customer was subbed to SMS and/or email. Again, I did end up swapping to Attentive for SMS, but I really do like Klaviyo for email.
Branche: Informationstechnologie & -dienste
Unternehmensgröße: 2–10 Mitarbeiter

Täglich

für

Mehr als 1 Jahr

genutzt
Quelle der Bewertung
Preis-Leistungs-Verhältnis
3
---
Not user friendly, poor support
Poor, I wouldn't recommend Klaviyo over others that I have used (Active Campaign, Omnisend, Drip).
Vorteile
The Klaviyo application is very powerful, no doubt.
Nachteile
The UI for the automation flow filters are not intuitive and not well designed. Basic requirements for flows are unnecessarily difficult to implement.
When you contact Klaviyo support, staff gives information that contradicts their published documentation and often don't actually give the correct advice at all, resulting going around in circles trying to get issues resolved.
Klaviyo list management is also poor, and like some other platforms (seems to be a trend), Klaviyo gears the system towards pushing you to pay for more customer profiles than you actually need and then when you try to clean or remove profiles you have to go through manual processes, whereas Klaviyo could easily provide options to automate this, or at least NOT require manual CVS export/imports. I mean really Klaviyo it's 2022 people.
The Klaviyo visual builder is buggy, even in their "NEW" builder there were bugs with things as basic as applying link colour styles at a global level. Generally also poor UI for the visual builder.
Overall, it's almost like the Klaviyo designers tried to make the UI as clunky as possible, probably went to the same design school as the Mailchimp designers (which is equally terrible).
Branche: Essen & Trinken
Unternehmensgröße: 11–50 Mitarbeiter

Täglich

für

Mehr als 1 Jahr

genutzt
Quelle der Bewertung
Preis-Leistungs-Verhältnis
4
---
Great Email Marketing platform
It's a great tool to communicate with your customers in an elegant way, both for campaigns and automated flows.
Vorteile
I liked the ability to integrate designed emails from Figma. It results in some really high-quality looking marketing emails. The email flows are also very productive for us.
Nachteile
I wish we could integrate our SMS too. We had to use another service because of our industry (alcohol) and the integration of the two platforms has proved difficult.
Branche: Essen & Trinken
Unternehmensgröße: 51–200 Mitarbeiter

Täglich

für

Mehr als 2 Jahre

genutzt
Quelle der Bewertung
Preis-Leistungs-Verhältnis
5
---
The best all-in-one marketing tool for scale
Overall, I am a fan and they have earned their place as our go-to marketing tool. We can't operate without Klaviyo.
Vorteile
Klaviyo does what it promises. It's an all-in-one solution for email, sms, customer data, and automations. Their software works better than the competitors at scale: they grow healthier lists which means more revenue long term.
Nachteile
The import from mailchimp was a bit of a hassle, and the sync between Klaviyo and Shopify has some unexpected issues that crop up, but that's likely due to our integration and not on the software stack itself. Pricing for SMS in Canada is very high, which may be prohibitive for some.