Über TriMed Complete
TriMed offers a complete software suite which includes Electronic Health Records, Practice Management, Patient Portal, Mobile, Check-in Module, and Telemedicine. Our products are fully integrated, so all modules seamlessly work together for your practice. Extremely robust. Very customizable. Template-driven. We build our software around your workflow, not the other way around. TriMed serves independent practices across the United States, ranging in size from 1 provider to 350+ providers. "Together, we serve those who serve others."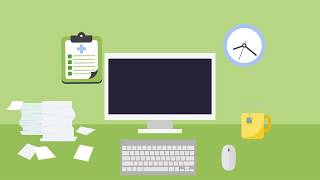 TriMed Complete bietet keine Gratisversion, aber eine kostenlose Testversion. Die kostenpflichtige Version von TriMed Complete ist ab 589,00 $/Monat verfügbar.
Startpreis:
589,00 $/Monat
Kostenlose Testversion:
Ja
Alternativen für TriMed Complete
TriMed Complete Erfahrungen
Branche: Gesundheit, Wellness & Fitness
Unternehmensgröße: 2-10 Mitarbeiter

Täglich

für

Mehr als 1 Jahr

genutzt
Quelle der Bewertung
Preis-Leistungs-Verhältnis
5
---
The Best EHR hands down!
Outstanding. I would recommend every practice from small to large to utilize TriMed because it is great, customizable product with GREAT PEOPLE throughout the company. I'm happy to shout their praises from the rooftops to anyone who wants to listen
Vorteile
This EHR is totally customizable for your practice. We had 100% input from start to finish to implementation to daily use. We designed the workflow of the EHR to match our workflow in the office. The customer service throughout has been unparalleled by any service I have experienced across all service types. TriMed cares, and works hard to provide an EHR the way you need it for your practice. "No" was rarely ever heard during development. The display is intuitive and fresh. The e prescribing is seamless. The mobile app is improving weekly with new features being added, and e prescribing from the mobile app is coming.
Nachteile
There is nothing to be dissatisfied with regarding this EHR.
Branche: Medizinische Praxis
Unternehmensgröße: 51-200 Mitarbeiter

Täglich

für

Mehr als 2 Jahre

genutzt
Quelle der Bewertung
Preis-Leistungs-Verhältnis
5
---
Service, Service, Service
we have been with them nine years and would never consider changing. i know of other practices that have switched systems...i can not imagine. once the purchase is made, the system is in your office, and you have been trained, its all about the service. do you get immediate response, is the company upgrading its product and looking ahead, can they fix an issue that your individual office is having, etc. those are the most important questions and you can not get any better service than trimed. some of the people that trained us initially still work for the company so we know them, they know our office, our goals, our layout and workflow. it is helpful when you need a question answered, or a problem fixed.
Vorteile
We like the software as it is easy to use. our new hire doctors have commented that the ehr was user friendly, and intuitive, and it doesnt take them long to get up and running. but lets face it, all electronic health record systems are designed to record health records. the thing about using this software is the company's dedication to service. it is far and away the best. i can get someone on the phone immediately if i have an issue that needs fixed, and trimed can even hop right on my computer if need be. additionally, if we would like a change to the ehr, an upgrade, or report something that seems too laborious, or quirky, they listen and sometimes can help with a system change or update, or suggest another way to get where we want. we like that trimed is coming out with new products as well. like an integrated telemed component, patient video on one side, and medical record on the other. it works great and all in time for covid. text messaging and emailing are integrated and we definitely have used the portal to our, and our patients benefit. tri med also puts out every tuesday a tip about some function of their software and how to use it. it has been very helpful in getting to know what exactly the system can do as there is always so much you dont know about your system. we have used a number of these tips to continue to improve the function of our system. trimed is always looking to improve their software to our benefit.
Nachteile
if i have to pick something, and this may be just me, but the reports can be complicated to set up. its easy enough to get help on the phone, and i like that i can get a report on just about anything that i want it's just sometimes i have trouble picking the right field to get me the statistic that i want.
Warum TriMed Complete gewählt wurde
we were looking to add an ehr component to our practice management.
Gründe für den Wechsel zu TriMed Complete
we went out out to see these systems in other practices. trimed gave us a demonstration in our office integrating our very own workflow. we did ultimately call and visit other pediatric trimed practices, and that confirmed what we thought, ease in use for pediatrics and great service. i do not believe that they were the cheapest but far and away, the value can not be beat.
Branche: Krankenhausversorgung & Gesundheitswesen
Unternehmensgröße: 2-10 Mitarbeiter

Täglich

für

Mehr als 2 Jahre

genutzt
Quelle der Bewertung
Preis-Leistungs-Verhältnis
5
---
Long Time User
Before I used TriMed I was on some nice paper charts but by using their EHR and office management softward (E-Medsys) I was able to reduce my staff and streamline office efficiency. Everything at all times was at our finger tips so that we were able to investigate and solve queries in real time without resorting to lengthy dives into the "bowels" of the software. The EHR software is very intuitive, well laid out, simple to use.
Vorteile
Electronic Health Records can be the bane of the practicing physician. So many are nothing but a multitude of check boxes and take as much time to fill out as to actually see the patient (or so it seems). Trimed, which I have been using in one iteration or another since 2002, allows the user the flexibility of text while allowing the user to determine the # and frequency of the more standard scripted boxes. The text is infinitely flexible with the use of add on sub-notes. The office management module is intuitive and easy to use and was extolled by my staff to colleagues in other offices.
I have always found the support I receive from TriMed to be as good or better than any other piece of hardware or software I've ever purchased.
Nachteile
The superimposed monitoring for key performance parameters was difficult for me to set up and understand but I think that some of this is due to my having a small office and being reliant on my own abilities (not the greatest).
Branche: Medizinische Praxis
Unternehmensgröße: 11-50 Mitarbeiter

Täglich

für

Mehr als 1 Jahr

genutzt
Quelle der Bewertung
Preis-Leistungs-Verhältnis
5
---
Awesome software for client engagement
Wonderful software and even better support team. I would recommend this product and company to any medical group out there. They truly care about your practice.
Vorteile
This software has increased my client engagement by more than I could ever expected. Automated messaging is flawless and my clients love it. Their patient portal is the best I've ever seen. Customer support is the best I've experienced in the industry.
Nachteile
I was hesitant about the price at first but the increase in client engagement has more than made up for the cost compared to my previous software. After a month or two of use I realized it is perfectly priced for all the features they offer.
Warum TriMed Complete gewählt wurde
Patient engagement was lacking on previous software. Little to no customer support when needed.
Gründe für den Wechsel zu TriMed Complete
Their customer support and online reviews is what pushed me over the top to choose TriMed. It was absolutely the correct decision.
Branche: Medizinische Praxis
Unternehmensgröße: 2-10 Mitarbeiter

Täglich

für

6-12 Monate

genutzt
Quelle der Bewertung
Preis-Leistungs-Verhältnis
5
---
Dream EHR
It is amazing to have access to our system by cloud anywhere I go. I love being able to e-prescribe easily. Also, the e-prescribe automatically links patient's insurance without our clinic even putting that information into the system. I would recommend this product to any practice (big or small) as it is truly a great product backed with some of the nicest staff you will ever meet.
Vorteile
We got lucky and chose the best EHR for our small practice back in November. Most of our population is pediatric and the templates are perfect for well visits and sick visits. Trimed was great about customizing the system for what we wanted and needed for our patients.
We were able to train and launch Trimed Complete within a month's time all by zoom with the amazing guidance of Trimed's team. Even though our practice was small, they always made us feel important and like a priority.
Once we were up and running we have had great support from their IT and they have gone above and beyond to help us as we have added staff to our clinic.
If I was to ever start my own clinic, I would be absolutely confident knowing that I have the choice of this EHR.
Nachteile
I have 0 complaints. Everything that I wanted to be changed, the staff was able to customize towards my needs.
Gründe für den Wechsel zu TriMed Complete
The pricing was unbeatable. The demo proved to us that this was a product that we wanted over the other systems.