Über Really Simple Systems CRM
Really Simple Systems ist ein einfach zu bedienendes Cloud-CRM-System für kleine und mittlere Unternehmen, eignet sich jedoch auch für größere Teams. Die Anwendung bietet ein anpassbares Vertriebs-CRM sowie Optionen für Marketing- und Servicetools und Integrationen. So befindet sich alles an einem Ort und ermöglicht eine großartige Teamkollaboration sowie Kundenbeziehungen, die das Umsatzwachstum fördern. Das CRM-System wurde dazu entwickelt, um mit deinem Unternehmen zu wachsen. Es gibt vier Preispläne: Free, Starter, Professional und Enterprise, die einfache Lösungen für dein Unternehmen bieten. Die Kundenbetreuung ist völlig kostenlos und es werden dir viele Selfserviceressourcen bereitgestellt, um das Beste aus deinem CRM herausholen. Mit der integrierten CRM- und Marketinglösung kannst du Kampagnen erstellen und E-Mails direkt aus deinem CRM versenden, indem du deine Daten zum Personalisieren und Segmentieren verwendest. Neue Leads können von deiner Website erfasst und Vertriebsmitarbeitenden zur Weiterbearbeitung zugewiesen werden. Oder du kannst sie direkt zu einer automatisierten Marketingkampagne hinzufügen, wodurch du intelligenter arbeitest. Mit dem Statistikpaket kannst du die Leads, Chancen und den Wert von abgeschlossenen Geschäften überwachen, den ROI für jede Kampagne nachverfolgen und deine Marketingausgaben optimieren.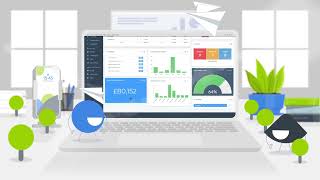 Really Simple Systems CRM Preis
Really Simple Systems CRM bietet eine Gratisversion und eine kostenlose Testversion. Die kostenpflichtige Version von Really Simple Systems CRM ist ab 18,00 $/Monat verfügbar.
Startpreis:
18,00 $/Monat
Kostenlose Testversion:
Ja
Alternativen für Really Simple Systems CRM
Really Simple Systems CRM Erfahrungen
Unternehmensgröße: 11-50 Mitarbeiter

Täglich

für

Mehr als 2 Jahre

genutzt
Quelle der Bewertung
Preis-Leistungs-Verhältnis
4
---
Easy to use CRM
If nothing else the audibility of customer interactions, this allows us to see any \ all communications with the customer.
Vorteile
Only pay for the functionality you need. Some other CRM's include marketing, systems management, financials, etc. but if you don't need them don't buy them.
Its a very easy system for users to pick up, comprised of a core architecture:
Customers \ Companies = Accounts
Contacts = the customers name, email, telephone
Tasks = To Do list
Activities = records the history of what you've done with that customer
Opportunties = Won or lost sales records
Then there's the reporting, where anything you put into Really Simple Systems can be interrogated, not just the content of certain restricted fields.
Nachteile
We're looking to do some integration and other CRM platforms easily allow this through API services, such as IFTTT or Zapier, Really Simple Systems only provide an API. You can of course code this into whatever you want, but will require time.
Branche: Finanzdienstleistungen
Unternehmensgröße: 2-10 Mitarbeiter

Täglich

für

Mehr als 2 Jahre

genutzt
Quelle der Bewertung
Preis-Leistungs-Verhältnis
5
---
Its a Really Simple System, it really is!!
Great!! I love it! does exactly what i need and I am only using the tip of the iceberg as far as its far reaching functionality. I couldnt manage my business without it.
Vorteile
I use this software everyday. I love the customisable customer data fields and search functions, which allow me to record customer information with an immediate snapshot of their current holdings, needs and contacts
Nachteile
I have no issues with RSS at all, I have only scratched the surface of what the product can do and need to invest some time into more of the automated services, like marketing and email campaigns etc. But with everything it is getting the time to delve into to these powerful tools!!
Branche: Buchhaltung
Quelle der Bewertung
Preis-Leistungs-Verhältnis
0
---
RSS easy to navigate
Vorteile
The software is easy to use and navigate through. I love the fact that it can be tailored to meet your specific needs as this was very important to me and one of the factors that played an important role in me choosing RSS. Functionality is great and there are a lot of extra options that are available that I can switch on and off as and when I require them.
Nachteile
The customer service/support is slow at times and this becomes very frustrating. I have scheduled in calls in the past and the client service level has been poor where on occasions I have had to chase support for help. In terms of the software it is great that you add extra features but there are some extras which I feel should be included within the standard packages.
Branche: Unterhaltung
Unternehmensgröße: 2-10 Mitarbeiter

Täglich

für

1-5 Monate

genutzt
Quelle der Bewertung
Preis-Leistungs-Verhältnis
4
---
Works Well For Us
Our overall experience has been great and we recommend the software. The pricing is acceptable. If the pricing were to go up, we might seriously consider other alternatives. But for now, at this price structure, we will be sticking with Really Simple Systems indefinitely. It's suiting our purposes.
Vorteile
This software is pretty intuitive. They have decent tutorials. The custom fields are an excellent feature that are basically a deal breaker if they were not available.
Nachteile
We would like to be able to list only certain types of accounts. Instead, it always lists all of them. Maybe we are not seeing how to do it. It allows you to list by account alphabetically, which is helpful, but it would be nice if you were working on one set of accounts to be able to stay focused only on that one rather than having to scroll to that group each time.
Branche: Unternehmensberatung
Unternehmensgröße: 2-10 Mitarbeiter

Täglich

für

Mehr als 1 Jahr

genutzt
Quelle der Bewertung
Preis-Leistungs-Verhältnis
5
---
Simple Effective CRM System
Use it for my own software business and 3 other software clients based in New Zealand and UK and it can be used from complete sales pipeline management through to lead generation, depending what my clients need, simple customisation of database fields and screens makes it user configurable a must for different client requirements.
Vorteile
It was the simplest CRM system I have used compared to a long list of CRM systems used over the last 15 years, it is modern and I can use it on any device I like and web browser effectively.
marketing functionality built into the CRM database beats those that need to use 3rd party applications like Mailchimp, everything thats needed is in one system that is evolving and improving over time
Nachteile
The data conversion and bringing in data was a challenge trying to get it to work, but the support team simply imported the data for me when it was required, data import/export functionality has been improved.
Warum Really Simple Systems CRM gewählt wurde
Flexibility, pricing, modern web look and feel and compler to use
Gründe für den Wechsel zu Really Simple Systems CRM
Simpler to use and a pricing model was easier to step through as my business grows