Über TalentLMS
TalentLMS ist ein herausragendes, cloudbasiertes LMS für alle, die Online-Kurse für beliebige Zweck mit wenigen Klicks erstellen möchten – auch ohne Erfahrung. TalentLMS bietet Funktionen für die Erstellung von Kursen, Nutzertests, erweiterte Unternehmens-, Lehr- und Schulungsverwaltung sowie E-Commerce für kleine und mittlere Unternehmen und Schulen.
Der Kursersteller der Plattform bietet eingebettete Content-Tools für Video-, Audio-, SCORM-, xAPI- und Flash-Inhalte sowie Suchfunktionen zum Finden und Einbetten von YouTube-Videos, SlideShare-Präsentationen, Wikipedia-Artikeln und mehr in Kurse. Alle Lektionen sind für die Präsentation auf Desktops, Tablets oder Smartphones optimiert. Festgelegte und randomisierte Tests stehen zur Verfügung, um die Informationsbeibehaltung zu bewerten, und eine Vielzahl von Fragen kann erstellt und kursübergreifend wiederverwendet werden.
Die UI des Lernportals ist anpassbar und kann jeder URL zugewiesen werden, während Verzweigungen und nutzerdefinierte Nutzertypen sicherstellen, dass Nutzer nur Zugriff auf das haben, was sie benötigen. Videokonferenzen für virtuelle Klassenzimmer sind ebenfalls verfügbar, um das kombinierte Lernen zu erleichtern. Nutzer können sich für eine monatliche oder jährliche Rechnungsstellung entscheiden. Alle Pläne beinhalten unbegrenzte E-Mail-Unterstützung und ein Live-Support ist im Premium-Plan verfügbar.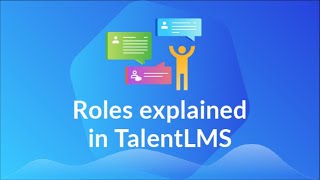 TalentLMS bietet eine Gratisversion und eine kostenlose Testversion. Die kostenpflichtige Version von TalentLMS ist ab 59,00 $/Monat verfügbar.
Alternativen für TalentLMS
Branche: Architektur & Planung
Unternehmensgröße: 2-10 Mitarbeiter

Täglich

für

6-12 Monate

genutzt
Quelle der Bewertung
Preis-Leistungs-Verhältnis
3
---
Lacking Features as Advertised
Very poor customer service, see above over six months or trying to work out issues with customer support, next step is Better Business Bureau.
Vorteile
The software is said to have many features at a low cost, this is clearly false advertising.
Nachteile
The software is advertised and marketed as a platform for selling online courses.
For many issues users are required to enter CSS or Javascript for simple issues like a social media link. For over six months I have been trying to work with customer support, today I gave up. My next step is to report the company to the Better Business Bureau.
As the [SENSITIVE CONTENT HIDDEN] wrote me:
Hi Mark,
Thank you for contacting me and for sharing your concerns.
I can understand your frustration.
It is true that our product development team has decided to focus more on Enterprise features, rather than e-Commerce related ones.
We offer some integrations with payment gateways and specific eCommerce features allowing our customers to sell their courses through their TalentLMS portal but it is not our main focus.
As far as your specific requirements are concerned, our support team offered you advice on how you could use our CSS / Javascript editors to achieve what you are looking for.
We have decided to offer these editors (CSS / Javascript) to give our customers more freedom. Using these editors you have more options, but CSS and Javascript knowledge is required.
We cannot provide customization services to our customers, according to our policy, but our software support engineers are always available to advise and guide you through.
Please let me know if you need any further clarification.
[SENSITIVE CONTENT HIDDEN]
Pioneer in eLearning solutions
TalentLMS
Antwort von

Epignosis

Dear Mark, we're sorry to hear that the follow up provided by our customer support team has not met your requirements. As mentioned in the email you shared, our team is on-hand should you wish to seek any further assistance. We wish you all the best in your future business endeavours.

Beantwortet am 21.2.2020
Branche: E-Learning
Unternehmensgröße: 11-50 Mitarbeiter

Täglich

für

6-12 Monate

genutzt
Quelle der Bewertung
Preis-Leistungs-Verhältnis
4
---
Helped us pivot to virtual training as a result of the pandemic
We previously did the majority of our training in person. As a result of Covid, we switched everything to online learning, both synchronous (with Zoom) and asynchronous. TalentLMS easily connected with Zoom to allow us to do both, depending on the course and the people being trained. And thankfully our users have found it easy to use the platform.
Vorteile
TalentLMS is fairly easy for non-technical users to set up and maintain courses. In fact, I've taught many of my colleagues to do so. The process for setting up new courses is pretty straightforward and well documented. While the default process doesn't have a lot of bells and whistles, there are some customizations available for those who look under the hood a bit (such as with custom CSS and Javascript).
Nachteile
In order to make the software easier for non-technical users, aspects like branding can be challenging to customize. For example, the size restrictions on the logo image are pretty hard to work with. Not only that, they aren't published anywhere (at least not that I could find). I finally contacted their support and was able to have them override the defaults so our logo would look normal. Worth nothing is that because their support is in Europe and I'm on the Pacific Coast of the U.S., it often takes 12 hours or so before I'd hear back. This made working with support take a long time when compared with other similar companies.
Antwort von

Epignosis

Thank you for your review. It is really interesting reading that TalentLMS has met all your requierments to deliver training during Covid times. Be sure that our world-class support team will always be hear to back you up, even if we are not on the same continent and if you need an extra little help, you can always check our knowledge base. https://help.talentlms.com/hc/en-us/categories/360001246253-Knowledge-Base

Beantwortet am 1.7.2021
Branche: Grafikdesign
Unternehmensgröße: 2-10 Mitarbeiter

Täglich

für

6-12 Monate

genutzt
Quelle der Bewertung
Preis-Leistungs-Verhältnis
4
---
TalentLMS
Overall it is good. Content creation pages is basic and could use more elemental tools to make them more appealing (like Word formatting)
Vorteile
I is very easy to use and to create basic content, and the working area is large which I like more than other alternatives.
For beginners is quite easy to start creating content and courses.
Has the ability to integrate more advanced external html and external resources
Nachteile
Lacks features in the design area. Integration of questions, test and graphic material could be easier. Needs more organizational tools.
Needs more tips to integrate advanced html commands
Antwort von

Epignosis

Thanks for your review and welcome to TalentLMS! Thanks for choosing us as your new LMS. We're glad to hear that you're finding TalentLMS easy to use and we've shared your feedback with our team. If you need any assistance when using TalentLMS, check out our extensive knowledge base or feel free to reach out to our support team. Thanks again for choosing TalentLMS!

Beantwortet am 18.11.2020
Branche: Computer-Software
Unternehmensgröße: 51-200 Mitarbeiter

Täglich

für

Mehr als 2 Jahre

genutzt
Quelle der Bewertung
Preis-Leistungs-Verhältnis
5
---
Continued improvements
Overall it has been a great experience. Their support is always helpful and timely, they rarely have service disruptions (despite a massive increase in e-learning following COVID) and they have continued to improve the features of the product.
Vorteile
Talent LMS has continued to deploy regular quarterly updates which improve the features and usability of their product. They've maintained affordable pricing along the way, even when large updates have been added to the system. It's really easy for our learners to use and administration and reporting is pretty good.
Nachteile
Certification management needs to be improved further. I still haven't quite figured out how we will handle re-certification if requirements differ from the original. It's also not easy to get the certificate ID number, which is important to be able to store the data outside of Talent LMS. Our workaround requires manually loading a PDF preview and taking the ID from the PDF, which is the only place you can embed it natively. Reporting has gotten increasingly better over time but can still use some better cross-object reporting and filtering based on other criteria.
Antwort von

Epignosis

Nick, thanks for your feedback and review! As you mentioned, our team continues to keep improving TalentLMS and our quarterly updates are a result of the feedback we gather from our customers. It's great to hear that you've had a great TalentLMS experience thus far, and we'll keep working hard to ensure things keep on getting even better!

Beantwortet am 15.12.2020
Branche: Computer-Software
Unternehmensgröße: 2-10 Mitarbeiter

Wöchentlich

für

1-5 Monate

genutzt
Quelle der Bewertung
Preis-Leistungs-Verhältnis
4
---
Sehr gute Lösung
Besonders gut finde ich das integrierte Nachrichtensystem an neue Kursteilnehmer mit Erinnerungen zum Login oder Kursablauf und die Option den Aufruf der Kurse zeitlich zu limitieren.
Vorteile
Ich habe recht lange nach einem für meine Kunden einfach zu bedienenden LMS gesucht und es mit talent.lms gefunden. Es bietet für meine Video-Kurse alle notwendigen Funktionen, und für die Kunden eine übersichtliche Oberfläche.
Nachteile
Eigentlich nichts. Ich habe das System vorher ausführlich in der kostenlosen Version ausprobiert.