Über Bitrix24
Bitrix24 ist eine Client-Management-Lösung, die Unternehmen eine Plattform zur Organisation und Verfolgung von Interaktionen mit potenziellen oder bestehenden Kunden und Partnern bietet. Mit der Software können Nutzer Kundeninteraktionen protokollieren und verwalten, Lead-Daten erfassen und speichern, Verkaufsberichte erstellen und eine Segmentierung von Zielgruppen durchführen.
Leads, die von der Website eines Nutzers empfangen werden (z. B. aus einem Bestell- oder Feedbackformular), können direkt in das CRM eingespeist werden. Nutzer können dann Nachrichtenvorlagen erstellen, Einzel- oder Gruppen-E-Mails an Leads und Kontakte senden, Notizen zu Kundeninteraktionen erfassen, Besprechungen planen und Aufgaben zuweisen.
Nutzer können personalisierte Rechnungen für Kunden erstellen, indem sie Kundeninformationen automatisch einfügen und diese direkt an die E-Mail-Adresse des Kunden senden.
Die Verkaufstrichter-Funktionalität von Bitrix24 bietet einen Überblick über laufende Verkaufstransaktionen und deren jeweilige Phasen. Mit dem Vertriebs-Dashboard können Vertriebsmitarbeitende sehen, wie viele Geschäfte sie abgeschlossen haben, wie vielen Kunden noch keine Rechnung gestellt wurde und die Bewertung eines Mitarbeitenden im Vergleich zu anderen Mitgliedern des Vertriebsteams einsehen.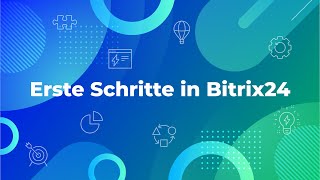 Bitrix24 bietet eine Gratisversion und eine kostenlose Testversion. Die kostenpflichtige Version von Bitrix24 ist ab 61,00 €/Monat verfügbar.
Alternativen für Bitrix24
Branche: Finanzdienstleistungen
Unternehmensgröße: 2-10 Mitarbeiter

Täglich

für

6-12 Monate

genutzt
Quelle der Bewertung
Preis-Leistungs-Verhältnis
5
---
Muito Bom ! Indico !!!
Vorteile
Gosto de usar. Atende bem ao que se determina a fazer !
Nachteile
Poderia ser menos burocratico. So isso ! Mas muito bom !
Branche: Bankwesen
Unternehmensgröße: 501-1.000 Mitarbeiter

Wöchentlich

für

6-12 Monate

genutzt
Quelle der Bewertung
Preis-Leistungs-Verhältnis
4
---
Bitrix24, a promising software in Business management.
CRM is the key element for any company to thrive in the digital world besides SEO (Search Engine Optimization). We cannot dig deep around it, since it is not our aim topic here. Just know that CRM is a tool that helps companies stay in touch with their clients by analyzing their needs to increase sales. Not only Bitrix24 has it. Microsoft, Salesforce, Zoho, to name just those, have it as well. I really like the fact that Bitrix24 has its own CRM integrated. We don't need to find another CRM tool elsewhere. It is very helpful because the software enables us to create a detailed database about our clients. This is a very promising product that needs to be improved. I think its whole potential is far from being completely unlocked. Meanwhile, before we have a new version, I globally enjoy this software.
Vorteile
First of all, what is Bitrix24? It is a multi-operations software that enables multi-tasking, from: Creating business sites, automating sales, and project management with rich communication features. That's why it is called the "All-In-One". The things that I like about this software lie in its essential tabs on the dashboard:
- The Activity Stream from which we can see the employees of a given project with whom we can interact through chats (both video or text) or comments; there's a comment section actually for the different projects. While writing, we can share files and use emojis;
- The Employees tab presents the organizational chart with the names of all the employees. And, we can organize it as we want by adding new members or removing some, creating different Departments, and sharing the roles. This makes team management very efficient;
- The Tasks and projects tab that permits us to create tasks and manage the different teams working on them. What is even cooler with this tab is that Bitrix24 gives us an Analytics kind-of-feature that shows in real-time the performances of the different projects, the timing from the beginning to the ending planned, the ongoing tasks, the completed ones, and the total;
- The CRM which stands for Customer Relationship Management. What is adorable with the CRM of Bitrix24 is that we have a whole tab dedicated called CRM, and it is actually very intuitive to use: We can add our clients' names, their contacts, and some notes about them.
Nachteile
2 things that are less-likable:
- The custom support is sometimes hard to reach. They take a long time to reply to our emails. This can make us feel lonely facing some bugs we would like to report and get the help we need;
- The price is too high for small businesses. Bitrix24 charges USD61 /month (from time to time we can have sales dropping the price) for an entry-level; while softwares like Zoho charges only USD12/month.
Branche: Marketing & Werbung
Unternehmensgröße: 2-10 Mitarbeiter

Täglich

für

Mehr als 1 Jahr

genutzt
Quelle der Bewertung
Preis-Leistungs-Verhältnis
3
---
Tienen mucho por mejorar
No ha funcionado para gestionar mejor los datos, organizarlos, enviar algunas automatizaciones. en general sirve pero las falencias que tienen son grandes. En todo caso mi mayor queja es el soporte, la verdad es algo lamentable, o le pagas a un partnert los cuales cobran al rededor de USD200 por una hora o tu CRM no va a funcionar.
Vorteile
Es una plataforma que tiene un diseño atractivo, no muy funcional eso si.
Nachteile
Tengo varios puntos:
1. El soporte es pésimo, pesímo es pésimo. Básicamente los asesores te responden, revise el helpdesk o contrate un partner que le ayude con la implementación. Aparte es supremamente demorada la respuesta.
2. El CRM no es sencillo de implementar y le faltan muchas cosas básicas. En nuestro caso como partners hemos enviado al menos 50 tickets los cuales nunca han sido solucionado y son funcionalidades básicas de cualquier plataforma.
Branche: Unternehmensberatung
Unternehmensgröße: 11-50 Mitarbeiter

Täglich

für

Mehr als 2 Jahre

genutzt
Quelle der Bewertung
Preis-Leistungs-Verhältnis
5
---
Bitrix Virtual Office Solution
My overall experience with Bitrix24 has been great. I have no complaints and would easily recommend it to anyone.
Vorteile
The free version is more than adequate to manage business functions. The intranet/portal feature allows me to manage my company and staff. My company is a virtual company and thanks to Bitrix24 it allows all members of my time to collaborate, communicate and work together just as if they were in the office. I have been using this software for many years and have tried other options and always come back to Bitrix24. I am yet to find any other software as versatile as Bitrix24.
Nachteile
The only issue we have is sometimes new Associates find it difficult to access the platform for the first time. I personally did not experience that issue, and this is only for a small percentage of new recruits.
Gründe für den Wechsel zu Bitrix24
HubSpot was a good CRM but did not have the other functionality like Bitrix24. It was only good as a CRM. Workplace by Facebook was too expensive. Even when we tried the free version it was still not as good as Bitrix24.
Branche: Computer-Software
Unternehmensgröße: 51-200 Mitarbeiter

Wöchentlich

für

1-5 Monate

genutzt
Quelle der Bewertung
Preis-Leistungs-Verhältnis
2
---
Experience after 6 months of use Bitrix24
Bitrix24 is a CRM program that can outperform other lead management software in its class. With an all-in-one CRM platform, users can develop and manage leads, manage projects, provide customer support, manage internal communications, and even construct websites.
Despite having such an extensive range of services, Bitrix24 offers incredibly cheap costs when compared to other channels, making it easier to develop a skepticism. Offering a set monthly pricing for an unlimited number of customers is also uncommon among small and medium-sized businesses.
Like media and social networks, it has an easy-to-use interface. When users register with Bitrix24 CRM, they instantly see the activity stream (Activity Stream) - this feature is similar to the interface used by Facebook. Users can upload files, events, processes and more to share with their colleagues. Finishing the project without explicit directions and being a little picky about the needed stages takes a long time.
Furthermore, the Professional package allows for an infinite number of users, allowing Bitrix24 CRM to readily handle quickly developing enterprises. However, it is not well-liked by entrepreneurs.
As a result, Bitrix24 is best suited for mid-sized businesses prepared to devote a significant amount of time in studying how the program works and educating staff on how to utilize it.
Bitrix24's disadvantage is that it requires more steps than comparable CRM platforms such as Zendesk and Freshworks, but at a significant
Vorteile
Lead generation and management :
The lead management function of Bitrix24 gives consumers more opportunities to generate leads by using demand creation software. Content marketing, media advertising, online forms, and live chat widgets are a few examples. It assists them in identifying prospective and high-converting consumers.
Bitrix24 can also assess how many fresh leads are received and what proportion of those leads convert into paying clients.
Nachteile
Analysis of sales data
The CRM analytics solution from Bitrix24 enables customers to examine sales trends, assess lead conversion rates, and properly estimate sales. However, errors frequently occur as a result of difficulties caused by poor handling of virtual parameters.
Lead source analysis capabilities show customers which channels are producing the greatest results for them in terms of lead sourcing. Assist them in determining which marketing or advertising platforms they should prioritize. Done, like other channels, contains faults since reviews are frequently fabricated or have very little owing to the anonymity element of the reviewer's identity.
Their website, social media advertisements, physical events, and Google AdWords are all potential consumer source channels. There will always be channels that fall short of expectations.
In Betracht gezogene Alternativen
Odoo
Warum Bitrix24 gewählt wurde
After hearing about the integration with Bitrix24's Zendesk application, I did some investigation and discovered that Bitrix's price was significantly lower than it is now. Although several phases are more involved and need more time to teach in the firm, our utilization is somewhat better than when we were utilizing Zendesk.
Gründe für den Wechsel zu Bitrix24
Because the cost is cheaper. In addition, our partners in Singapore also often use this platform and they have requested to work on it. So, during the project, we completely changed our team's old tools to fit the job.