Über Docebo
Docebo ist eine cloudbasierte LMS-Lösung zur Bereitstellung von Schulungsprogrammen für Mitarbeitende, Partner und Kunden.  Docebo bedient verschiedene Branchen, darunter IT, Technologie, Einzelhandel, Beratung, Gesundheitswesen, Fertigung, Energie, Öl und Gas.
Die verschiedenen Funktionen und Anwendungen von Docebo können basierend auf den Bedürfnissen des Unternehmens aktiviert oder deaktiviert werden. Nutzer können Inhalte bereitstellen, Schulungen verwalten, Zertifizierungen verfolgen und Lernende über die Plattform belohnen. Datenschutzeinstellungen ermöglichen es Nutzern, spezifische Berechtigungen zu erteilen und gleichzeitig verschiedene Kunden zu schützen. Die Lösung bietet unbegrenzten Speicherplatz, Kurse, Bandbreite und Administratoren. Das System kann auch in Anwendungen von Drittanbietern integriert werden.
Docebo bietet mehrsprachige Unterstützung mit über 30 verschiedenen Sprachen, Schulungen und maßgeschneidertem Onboarding. Das System ist browserunabhängig und über mobile Geräte und Apps für iOS und Android zugänglich.
Docebo Mobile für iOS und Android sind White-Label-Anwendungen, mit denen Nutzer auf jeder Subdomain des Portals ihr eigenes Logo und ihre eigene Marke verwenden können.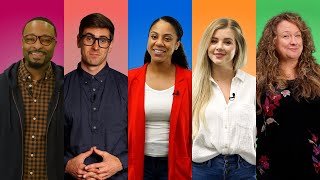 Docebo bietet keine Gratisversion, aber eine kostenlose Testversion. Die kostenpflichtige Version von Docebo ist ab 25.000,00 $/Jahr verfügbar.
Startpreis:
25.000,00 $/Jahr
Kostenlose Testversion:
Ja
Branche: E-Learning
Unternehmensgröße: 51–200 Mitarbeiter

Täglich

für

1-5 Monate

genutzt
Quelle der Bewertung
Preis-Leistungs-Verhältnis
5
---
Docebo is a great LMS for so many industries to fully engage with their users
Docebo has made it easy to pick up and configure so you can get your users up and running very quickly! You can make in place updates to pages and courses too. Also their Slide Converter tool is awesome! If you have a PowerPoint presentation or PDF that suits the needs for learning, you can load it into the slide converter and it turns it into a trackable e-learning!
Vorteile
This product really thinks about the end user and what would engage them which increases usage. There are so many benefits you can get from the add ins available and some of them you don't even need to have their LMS to use. They have really thought out of the box on their Impact Learning!
Nachteile
There are small pieces on the site that have potential for growth for example there isn't a gap analysis tool for the content. This said, they do use their community site for users to log in, share their journeys and add ideas which can be picked up by their developers for future enhancements.
Preis-Leistungs-Verhältnis
0
---
Great look & appeal - lacking in Ecommerce and Selling
Good day,
Docebo is outstanding when it comes to look and appeal. However it is severely lacking when it comes to selling packages online.
Their Ecommerce module is totally inadequate. It mostly provide you with fix price per course through Paypal or Authorize.net
You cannot do bundles, rebates, special renewal price, sales, etc...
You mostly need your own Cart to do all of this. Most LMS out there offer such features.
It would be so easy for them to add this. They already have it for their own payment when you subscribe. However as an LMS user you do not get this.
So great LMS for companies and business but not for content provider who wish to monetize their content.
As far as support and online documentation, there is a lot of OLD STUFF that should be removed. Support was great but they did not communicate very effectively, I have submitted dozens of suggestions, they implemented some of them but never got back to me about it.
Best regards
Clement
Antwort von

Docebo

Hi Clement,

Thanks for taking the time out to give us a review! We love the excellent feedback and please know that we do take it in and put all of it into a development matrix that we prioritize based on our roll out plan. Don't worry we do hear you and do document it.

The eCommerce module while meeting most of our current customer's requirements can be supplemented with a very easy integration via our Free API to create a more robust solution if needed. While we understand that eCommerce is important for many of the content providers in the industry we have a long history of strong partnerships and would be happy to assist you in finding a solution that meets 100% of your needs as we try to do with all of our customers.

Our knowledge base supports many different versions of Docebo as we still have customers using older models but rest assured it is still freely available and the entire platform is well documented but great feedback none the less.

Please feel free to contact us!

Beantwortet am 5.8.2014
Branche: Personalwesen
Unternehmensgröße: 201–500 Mitarbeiter

Täglich

für

Mehr als 1 Jahr

genutzt
Quelle der Bewertung
Preis-Leistungs-Verhältnis
1
---
Worst customer support model of any LMS provider.
We have been disappointed since the beginning of our implementation. It was extremely haphazard with no real direction. We got spreadsheets of tasks but those were abandoned by our implementation person early. Our CSM has been less than helpful, she booked a demo of one of the features we were interested in exploring in addition to our current services but didn't invite the right people to the call so everyone (including several of our directors) wasted their time.
Vorteile
Some of the workflows are intuitive. Supports a lot of file formats.
Nachteile
Clunky navigation. Our users consistently report negative feedback. There are bugs in the workflows, customer support all give different responses and often are incorrect. The support is just awful being in EST with no phone support (even for fee) available. issues take a long time to solve (sometimes months) and support is very slow. This is not a very well developed or managed application given the breadth and scope of issues we've encountered.
Gründe für den Wechsel zu Docebo
nope.
Branche: E-Learning
Unternehmensgröße: 1.001–5.000 Mitarbeiter

Täglich

für

Mehr als 2 Jahre

genutzt
Quelle der Bewertung
Preis-Leistungs-Verhältnis
4
---
Easy to use learning platform for our team members.
The over experience using the platform has been pretty good and lots to learn as an admin. There are definitely lots of functionalities that I have not seen in any other platform which is really good.
Vorteile
The ability to customise the platform to suit our business.
Nachteile
The bread crumbs you have to look through to fix if you assign an automated course to a new user and for some reason, it does not work.
Täglich

für

Mehr als 1 Jahr

genutzt
Quelle der Bewertung
Preis-Leistungs-Verhältnis
4
---
Great admin and user experience overall
Vorteile
Love the ease of use on the admin side, though the learner side of the UI is also very smooth and easy to use. The ability to enable only the features you need as an admin is great! Less clutter and you just see what you need to. Integration with other systems and software is well done, all the way down to tying in virtual classes. Great support and very responsive team.
Nachteile
While using it initially there wasn't the integration with Salesforce that we needed, but unless that's an absolute requirement I really don't view that as a reason to not use this product again.