Über Docebo
Docebo ist eine cloudbasierte LMS-Lösung zur Bereitstellung von Schulungsprogrammen für Mitarbeitende, Partner und Kunden.  Docebo bedient verschiedene Branchen, darunter IT, Technologie, Einzelhandel, Beratung, Gesundheitswesen, Fertigung, Energie, Öl und Gas.
Die verschiedenen Funktionen und Anwendungen von Docebo können basierend auf den Bedürfnissen des Unternehmens aktiviert oder deaktiviert werden. Nutzer können Inhalte bereitstellen, Schulungen verwalten, Zertifizierungen verfolgen und Lernende über die Plattform belohnen. Datenschutzeinstellungen ermöglichen es Nutzern, spezifische Berechtigungen zu erteilen und gleichzeitig verschiedene Kunden zu schützen. Die Lösung bietet unbegrenzten Speicherplatz, Kurse, Bandbreite und Administratoren. Das System kann auch in Anwendungen von Drittanbietern integriert werden.
Docebo bietet mehrsprachige Unterstützung mit über 30 verschiedenen Sprachen, Schulungen und maßgeschneidertem Onboarding. Das System ist browserunabhängig und über mobile Geräte und Apps für iOS und Android zugänglich.
Docebo Mobile für iOS und Android sind White-Label-Anwendungen, mit denen Nutzer auf jeder Subdomain des Portals ihr eigenes Logo und ihre eigene Marke verwenden können.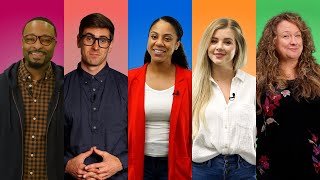 Docebo bietet keine Gratisversion, aber eine kostenlose Testversion. Die kostenpflichtige Version von Docebo ist ab 25.000,00 $/Jahr verfügbar.
Startpreis:
25.000,00 $/Jahr
Kostenlose Testversion:
Ja
Branche: Unterhaltung
Unternehmensgröße: 10.000+ Mitarbeiter

Täglich

für

Mehr als 2 Jahre

genutzt
Quelle der Bewertung
Preis-Leistungs-Verhältnis
5
---
Docebo continues to grow and evolve as we do.
They have been the most phenomenal partners for our organization. We truly believe that their success has allowed us to experience the growth and success we have driving a learning culture.
Vorteile
We love the fact the software is constantly growing and evolving and has allowed us to grow beyond what we originally thought possible. We also love the partnership we have with Docebo. We feel our business truly matters to them and that they listen to our needs and use cases to help us solve any issues.
Nachteile
The software is growing and evolving quickly, it sometimes feels like they are moving quickly onto the next product rather than fully developing what they were working on. The product or new feature may be 95%-99% complete.
Branche: Internet
Unternehmensgröße: 501-1.000 Mitarbeiter

Täglich

für

Mehr als 2 Jahre

genutzt
Quelle der Bewertung
Preis-Leistungs-Verhältnis
5
---
Docebo is a cost-effective customizable powerhouse LMS
Docebo was very simple to roll out. It is very turn-key experience early-on, but also allows you to grow it into the LMS of your dreams. My LMS admin has been able to shape the learner experience by utilizing all the many customization features Docebo has. It is an integral part of our company's daily learning.
Vorteile
The control the platform gives you. The customization options are off the charts! We've completely bent Docebo to our desires and set up various views for different roles and departments, as well as customer reporting. The white label experience is also fabulous.
Nachteile
The thing I least like about Docebo is actually an asset to them. They offer additional modules including social learning and learning insights, but both at additional cost. Since we didn't purchase those when we first started with Docebo, now I'll have to get separate budget approval for them.
Warum Docebo gewählt wurde
Litmos platform didn't offer the features we wanted. We weren't happy with it at the time.
Gründe für den Wechsel zu Docebo
Pricing and features
Branche: Bildungsmanagement
Unternehmensgröße: 11-50 Mitarbeiter

Wöchentlich

für

Mehr als 1 Jahr

genutzt
Quelle der Bewertung
Preis-Leistungs-Verhältnis
2
---
Customer support is essentially non-existent below Enterprise level
Our biggest mistake was not doing a better job of gauging the level of customer support we would receive as a "basic" user. At our level, Docebo offers no implementation support and very little admin training before you go live. It is essentially an unsupported product. Our sole recourse for help became tech support tickets, and for much of the time we were customers, the Docebo team was facing a massive backlog of these tickets. It wasn't uncommon to wait two weeks for a response to a simple technical issue.
What really caused massive frustration internally was Docebo's insistence that we either upgrade to the Enterprise service level or continue to experience similar failures. Time and time we tried to work with them to find ways to stabilize our situation, and we were willing to pay more for additional services. Docebo would not even begin to negotiate with us. I personally felt they took zero accountability for our team's success with their platform, and as paying customer of any level, that is unacceptable and insulting.
Unless you have a crack team of LMS admin experts and instructional designers who can pick up Docebo's slack, I recommend you stay far, far away from this company.
Vorteile
Docebo is forward-thinking and definitely has some good ideas in theory. It initially attracted our company based on its clean user interface and entry-level price point.
Nachteile
Their webinar integration functions caused massive headaches for our staff and users. Integrations would fail without warning, and Docebo support was never willing or able to help us find a permanent solution. Webinar failures caused a great deal of frustration among our users and discouraged repeated use.
Additionally, there are quite a few bugs in their user management and notification management admin features. Our staff spent a massive amount of time opening tech support tickets for these issues and trying to get them "elevated" in order that they may actually be addressed. While most issues were relatively small, added together they played a large role in killing our team's momentum.
Finally, the general intuitiveness of the admin menu and setup is below par. Numerous important functions are buried in sub-menus or require strange, unexplained box-checking. It doesn't help that their Knowledge Base only provides superficial introductions to these processes.
Branche: Bildungsmanagement
Unternehmensgröße: 501-1.000 Mitarbeiter

Wöchentlich

für

6-12 Monate

genutzt
Quelle der Bewertung
Preis-Leistungs-Verhältnis
0
---
Docebo Review
Vorteile
Docebo was selected as it was recognized as a software that grew consistently as time passed and this proved to be very true.
Validation tools are excellent in identifying any errors that might have been overlooked.
Very easy to startup and implement into existing framework through data migration.
Nachteile
Response time from the technical support team was not the best at time.
Customization options are limited based on organizational roles.
Branche: Informationstechnologie & -dienste
Unternehmensgröße: 201-500 Mitarbeiter

Täglich

für

6-12 Monate

genutzt
Quelle der Bewertung
Preis-Leistungs-Verhältnis
5
---
Powerful Technology that Requires Lengthy Implementation
Everyone at Docebo is extremely helpful and kind. Our implementation specialist was very transparent with us. When she couldn't answer a question we had for her, she made sure to follow up once she found the answer. Our CSM has also been great! Always very responsive.
Docebo has allowed us to tackle so many new projects and provide our learners with a ton of new on demand resources and training. We are so excited to see what is down the road for Docebo!
Vorteile
Customization - The ability to customize homepages, additional fields, notifications, etc. has been extremely useful.
Usability - Our users find it very easy to use on their end. It is very user friendly
Overall Training - We have been able to accomplish a ton of training since we went live a few months ago. We have been able to create training in house and assign it to our sales teams in Docebo and upload content from an outside provider. This has given our learners a ton of opportunity to learn when they want and where they want.
The People - Everyone we have worked with at Docebo have been very responsive, knowledgeable, and friendly.
Nachteile
Would love move functionality when it comes to reporting, surveys, and rating/commenting on courses. We'd like more customizable and powerful reporting. We need the ability to send pre and post course surveys for many courses (same survey, but need to know which course it is filled out for). We also need the ability to see the number of ratings on courses and be notified when our users comment on a course.
A couple other things....
Response time can be frustrating. Our platform can be slow sometimes .
There are a few other "wants" as far as functionality goes, but it is overall very powerful.
Warum Docebo gewählt wurde
Paycome is a two in one HRS and LMS and, frankly, was not good at doing either. It lacked in SO many areas and severely limited both our HR & training teams.
Zuvor genutzte Software
Paycom