Über Smart IP&O
Smart IP&O ist eine cloudbasierte und On-Premise-Lösung, mit der Unternehmen Prozesse im Zusammenhang mit Bestandsplanung, Bedarfsprognosen, Lieferkettenmanagement und mehr verwalten können. Die Lösung wird auf der Amazon-Web-Services-Plattform (AWS) gehostet und ermöglicht es Nutzern, Informationsübertragungen zu sichern und Dokumente in einem zentralen Speicher zu verwalten. Smart IP&O hilft Unternehmen, Über- und Unterbestände zu identifizieren, Artikelplanungsparameter basierend auf Budgets oder Zielvorgaben zu ändern und Richtlinien durch Konsens zwischen den Stakeholdern zu entscheiden. Fachleute können die Betriebsleistung messen, Ausgaben berechnen und Einblick in die Bestandsklassifizierung und Segmentierungsmetriken erhalten. Darüber hinaus können Nutzer Markttrends erfassen, Ausreißer erkennen und die Produktnachfrage prognostizieren. Smart IP&O lässt sich in verschiedene Drittsysteme wie Oracle ERP, SAP, Infor, Great Plains und mehr integrieren. Die Lösung ist im Rahmen eines monatlichen Abonnements verfügbar. Support erfolgt per Telefon, E-Mail und über sonstige Online-Maßnahmen.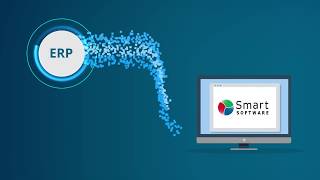 Smart IP&O bietet keine Gratisversion. Die kostenpflichtige Version von Smart IP&O ist ab 695,00 $/Monat verfügbar.
Startpreis:
695,00 $/Monat
Kostenlose Testversion:
Nein
Alternativen für Smart IP&O
Branche: Maschinerie
Unternehmensgröße: 51–200 Mitarbeiter

Wöchentlich

für

Mehr als 2 Jahre

genutzt
Quelle der Bewertung
Preis-Leistungs-Verhältnis
4
---
Smart Sales Forecasting at PROCON
SDP has bridged the gap between sales and supply chain team. Forecast is based on communication with customers which had also made relationship between account manager and customer stronger. SDP has also helped identifying new customer and/or product and made onboarding of either new product and/or customer seamless. This helps in preparing the supply chain and production with right components and helps fulfilling the customer commitment especially the new one.
Vorteile
We customized SDP to give us visibility on customer's business by finished SKU. SDP Dashboard provides historical sales in a glance both by number and in graphical view. Depending on the scenario and preference data presentation either in text or visual provides key insights in past usage. SDP automatically picks up the most appropriate forecast method based on the trend.
SDP provides us framework for the tiered customers identified for forecasting. SDP's forecast is often the starting point of conversations with customers driving our 80% of business (revenue). Customer and account manager collaboration helps fine tuning the forecast in SDP platform. For rest of the customers driving 20% business, we let SDP drive the forecast, in other words we use system generated forecast. This process is working in great favor for us as forecast vs. actuals (revenue) is within 3-5%.
Forecast accuracy is also a great tool and provides means to dig deep if forecast is off for specific customer and/or SKU
The product took some time for team to get familiar with. There were several iterations where we took team's feedback to Smart team and tweaked the tool and data presentation to our need. Smart team was very helpful and efficient throughout the process.
Nachteile
We needed Smart's help to apply some of the more advanced functions, such as the treatment of new or zero demand items, but the functionality was solid
The application is powered by transactional data automatically delivered from our Epicor ERP. This can introduce some complexity at first, but the benefits are great – eliminating the need for database creations and management, and providing fine-grained data for sophisticated analysis
Branche: Möbel
Unternehmensgröße: 1.001–5.000 Mitarbeiter

Wöchentlich

für

Mehr als 2 Jahre

genutzt
Quelle der Bewertung
Preis-Leistungs-Verhältnis
5
---
Exceptional
We have a much better inventory position largely due to using Smart IP&O. Our inventories are better aligned with the customer demand and timing of the demand. We are able to better identify trends and pick up on changes in a more effective manner by using Smart IP&O. We are also able to provide the leadership team and our factory partners with projections regarding our anticipated demand. In addition, our inventory turns have increased. Smart has been very valuable in our S&OP processes and has made a positive difference in our inventories.
Vorteile
Smart IP&O is user friendly, easy to learn, and navigate. It's ability to leverage various mathematical forecasting techniques is one of my favorite attributes. It is a great help in our capability to respond to unplanned demand changes, without creating obsolescence.
Nachteile
Smart IP&O does not have the functionality to perform an ABC stratification. This feature would be useful to our business segments and a time saver for us.
Warum Smart IP&O gewählt wurde
We desired a tool that was less challenging to use while maintaining or increasing effectivity.
Gründe für den Wechsel zu Smart IP&O
Smart IP&O introduced us to an extremely knowledgeable, customer centric team along with a terrific product that we could use to forecast our business with ease. The team listened to every concern and actively worked to get us what we wanted and where we needed to be.
Branche: Großhandel
Unternehmensgröße: 11–50 Mitarbeiter

Wöchentlich

für

6-12 Monate

genutzt
Quelle der Bewertung
Preis-Leistungs-Verhältnis
4
---
Steelfire Equipment Ltd.
Good so far!
Vorteile
The software UI is effortless and easy to navigate.
Nachteile
Not necessarily a con, but initially it does take a while to customize the settings to your business operational goals. However, the learning curve is not that steep.
Branche: Maschinerie
Unternehmensgröße: 1.001–5.000 Mitarbeiter

Täglich

für

Mehr als 2 Jahre

genutzt
Quelle der Bewertung
Preis-Leistungs-Verhältnis
5
---
Smart People
Smart is the critical tool we use to manage our forecasts across a large and dynamic set of Products/Parts, multi-national sites, and complex supply chains. The ability of the software to provide a statistical forecast as baseline, allow adjustments (if/as necessary) by various subject matter experts, each recorded as 'snapshots' for consensus building and later use in accuracy/improvement efforts, then ultimately feed the forecast data directly into our Material Requirements Planning software is central to our S&OP process.
Vorteile
The people at Smart are the key to their success. Over the years we have sent them a variety of challenges that required a range of skill sets within their organization. They have demonstrated the ability to understand the challenges, scope and document the solutions in detail, and then deliver the intended results on time and in budget.
Nachteile
We are currently turning what we feel is today's biggest weakness into tomorrow's greatest strength. Reporting out of Smart has been of limited use for us up to date. We are working to implement the next generation of reporting, the 'Smart Studio', into our S&OP process.
Branche: Automotive
Unternehmensgröße: 201–500 Mitarbeiter

Monatlich

für

Mehr als 2 Jahre

genutzt
Quelle der Bewertung
Preis-Leistungs-Verhältnis
3
---
Automate Demand Planing and eliminate spreadsheets
Our experience has been very positive. The team at SMART is great to work with and provide quick support when needed.
Vorteile
The tight integration with our Epicor ERP\Kinetic software. Without a solution to generate demand for our high mix - low volume products we would be in the dark. This tool replaces a bunch of spreadsheets that where never populate with live data.
Nachteile
The cost is a bit high for our size company. There are many features we do not use. This product is like any feature rich product it takes ownership and dedication to fully utilize.