Über ESET Endpoint Security
ESET Endpoint Security ist eine On-Premise- und cloudbasierte Anti-Malware- und Security-Suite für kleine, mittlere und große Unternehmen. Zu den Hauptfunktionen gehören Anti-Malware, Remote-Management, Endpunktsicherheit, Dateisicherheit, Firewall, Virtualisierungssicherheit, E-Mail-Sicherheit, Webkontrolle und Bot-Schutz. ESET bietet auch Implementierungs- und Sicherheitsdienste für kleine bis große Unternehmen an. Das Endpunkt-Antivirenprogramm schützt vertrauliche Unternehmensinformationen wie Nutzernamen und Passwörter vor Bedrohungen. Die Virtualisierungsfunktion bietet Sicherheit für VMware und andere Virtualisierungslösungen. Die Dateisicherheitsfunktion bietet Schutz vor Bedrohungen wie Viren, Rootkits, Würmern und Spyware durch die Überwachung bösartiger Aktivitäten. Die E-Mail-Sicherheitsfunktionen entfernen Spam und Malware von E-Mail-Servern. Mit dem ESET-Bereitstellungs- und -Upgrade-Service können Analystenteams Umgebungen vor der Installation und Konfiguration von Produkten bewerten, um die Betriebssicherheit zu gewährleisten. Die Lösung bietet auch einen Bedrohungsinformationsdienst, um Einblick in Bedrohungsquellen zu erhalten, was Organisationen dabei hilft, bösartige Nutzer-/Bot-Angriffe und Phishing zu blockieren. Analystenteams können über den Bedrohungsüberwachungsdienst auch Anomalien erkennen, Regeln einrichten und Ergebnisse in Statusberichten zusammenstellen. Die Lösung bietet mobile Apps für Android- und iOS-Geräte. Support ist über eine Wissensdatenbank, Videos und Nutzerforen verfügbar.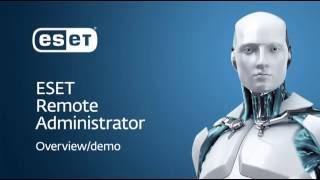 ESET Endpoint Security Preis
ESET Endpoint Security bietet keine Gratisversion, aber eine kostenlose Testversion. Die kostenpflichtige Version von ESET Endpoint Security ist ab 339,60 €/Jahr verfügbar.
Startpreis:
339,60 €/Jahr
Kostenlose Testversion:
Ja
Alternativen für ESET Endpoint Security
ESET Endpoint Security Erfahrungen
Branche: Computer- & Netzwerksicherheit
Unternehmensgröße: 2-10 Mitarbeiter

Täglich

für

Mehr als 2 Jahre

genutzt
Quelle der Bewertung
Preis-Leistungs-Verhältnis
5
---
Removes infections others do not.
Have found ESET support to be responsive and knowledage. We have met the UK head of sales a few times at various events and it has always been a pleasure.
Vorteile
We are partnered with ESET as their product range has a very virus detection rate combined with a low system impact. Quite often we have customers bring in computers running other AV software and we use ESET to remove infections.
Nachteile
The ERA console is very flexable but can be overly complex for most use cases. Would be nice to see a better implementation of the user interface, perhaps a wizzard system. This does not affect end users though.
Warum ESET Endpoint Security gewählt wurde
Trends virus detection rate at the time was not so good.
Gründe für den Wechsel zu ESET Endpoint Security
Price and previous good histroy with ESET.
Branche: Tiefbau
Unternehmensgröße: 51-200 Mitarbeiter

Täglich

für

Mehr als 2 Jahre

genutzt
Quelle der Bewertung
Preis-Leistungs-Verhältnis
5
---
Fast, Lightweight, efficient antivirus which is a must for any user
ESET is the fastest and most efficient security tool among many others and I'm telling this from experience. This will work on any device even if it's got lower performance without overloading the device. Just try this and you will understand why this is one of the best in the market right now. Detection engine is capable of identifying many threats which are missed from similar tools.
Vorteile
I started using ESET few years back and instantly I felt an improvement from all the antivirus software I used during my time. ESET was fast and had minimal impact on overall performance on computer while detecting many threats other tools could not detect.
With constant updates and user friendly UI, I feel it's the most comfortable tool I have used. Quite customizable with excluding locations, custom firewall, and specially the gaming mode where it improves overall performance of computer was splendid.
As a user for many years ESET came up with many good features like email protection, banking protection, and a own blacklist to enhance users' security.
Nachteile
I used ESET for many years but I have rarely seen faults in ESET. But I think constant notifications reminding to update and lower downloading speed for updates even when a stable and speed internet connection is available can be stated as the areas where I think ESET need to improve.
Branche: Fotografie
Unternehmensgröße: 5.001-10.000 Mitarbeiter

Täglich

für

Mehr als 2 Jahre

genutzt
Quelle der Bewertung
Preis-Leistungs-Verhältnis
1
---
ESET Endpoint Security
In experience, it is not a bad program, but it is very basic depending on the type of user that is addressed, for a home user it would be good but for business, something more robust would be needed.
Vorteile
This security system although it has many options is very easy to use, it is very friendly and for a user who has never used it you can use it easily, I could say that this type of security should be used more for people of home since For some company it is very basic, it may have different security options but it is not complete.
Nachteile
What I do not like is the cost, the cost of this application is too high for the options and security that it has, it can have different levels or options for security of different types for when protection is something very simple, at the company level that handles some sensitive information could cause problem, since the type of security as I mention it above is very basic, would be only for users of house, and for the price the users of house I would not accept it is very high.
They have an option for microsoft security that I do not see as a user.
Branche: Einzelhandel
Unternehmensgröße: 5.001-10.000 Mitarbeiter

Täglich

für

Mehr als 2 Jahre

genutzt
Quelle der Bewertung
Preis-Leistungs-Verhältnis
0
---
Must have security software for any computer
Vorteile
ESET Endpoint Security is the best option for a non technical user or people that do not want to deal with the security of their computer in the daily basis, as this software only need a one time setting and you practically will never have to even monitor the setting anymore. It is the best defender for any computer.
Nachteile
The software update will take forever to finish download, even when my internet is very fast and stable. It seem those factor did not helpful when downloading the update. The scanning process will slowing down the computer a bit, but not a real problem as i always schedule it running at midnight when i am not using my computer.
Branche: Metallabbau
Unternehmensgröße: 2-10 Mitarbeiter

Täglich

für

Mehr als 2 Jahre

genutzt
Quelle der Bewertung
Preis-Leistungs-Verhältnis
4
---
Works well whether entry-level or high performance
Having used ESET for about seven years there are definitely more pros than cons.
Vorteile
I have used ESET for about 7 years back and forth and at times together with another antivirus. When I first started with ESET it did a really good job, my laptop was not performing well, I installed it and managed to remove over 20 malicious software.
I like how it works well on different computer systems, be it entry-level or high performance. I am currently running it on an i5 processor with 8 GBs of RAM and it works well. It uses low computing power and it does not slow down my computer.
I like the ESET splash screen that shows up on computer startup, it's interesting how it's changed over the years. The splash screen has a clean and premium feel to it and it makes using ESET thus much more pleasant. The splash screen simply shows up and automatically disappears, making starting up pleasant and not long especially when compared to other programs where a complete window opens up which then has to be closed.
I have also used it on an entry-level computer with a Celeron processor and 4 GBs of RAM. It worked well, and I still saw the above pros, and most importantly I was able to scan my computer and have it free of malware.
Nachteile
I do not have much against ESET, it works well, except that scan times are lengthy, but this is related to file sizes that I have on my machine and in any case, I found it to still be quicker than other programs.
There is a price point to ESET and even though it works well there are other anti-virus programs with a free plan that compete strongly with it.