Über Jira
Jira Software ist ein Softwareentwicklungstool, das von agilen Teams zum Planen, Verfolgen und Freigeben von Software verwendet wird. Jira Software unterstützt Scrum, Kanban, ein Hybridmodell oder andere einzigartige Workflows.
Jira ermöglicht es Nutzern, Projekt-Roadmaps zu erstellen, um alle laufenden Projekte abzubilden. Das Projektboard umfasst eine Drag-and-drop-Schnittstelle, mit der Teams jedes Projektdetail verwalten können. Das System bietet Funktionen zum Erstellen von Nutzergeschichten und -problemen, zum Planen von Sprints und zum Verteilen von Aufgaben im gesamten Team. Nutzer haben außerdem Zugriff auf Informationen aus Tausenden von Business-Apps, von Design- und Überwachungstools bis hin zu Source-Code- und Produktivitäts-Apps.
Eine mobile App ist sowohl für Android- als auch für iOS-Geräte verfügbar. Preise sind pro Nutzer und Monat festgelegt. Support ist über ein Online-Support-Portal, Online-Dokumentation und Tutorial-Videos verfügbar.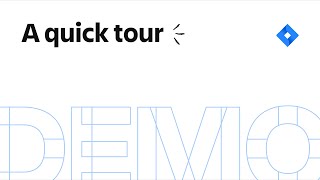 Jira bietet eine Gratisversion und eine kostenlose Testversion. Die kostenpflichtige Version von Jira ist ab 7,00 $/Monat verfügbar.
Jira Alternativen & Ähnliche Produkte
Branche: Informationstechnologie & -dienste
Untern. Größe: 11-50 Mitarbeiter
Verwendet:

Täglich

für

Mehr als 2 Jahre

Quelle der Bewertung
Preis-Leistungs-Verhältnis
3
---
Gute Sofware fürs Projektmanagement bei Software-Projekten
Vorteile
Implementiert Standard-Vorgehensweisen in der Softwareentwicklung und bietet einfache, leicht verständliche, grafische Oberflächen für den Benutzer.
Nachteile
Die Administration von Projekten ist oft etwas unübersichtlich bzw. lassen sich Einstellungen oft schwer finden.
Branche: Halbleiter
Untern. Größe: 501-1.000 Mitarbeiter
Verwendet:

Täglich

für

Mehr als 2 Jahre

Quelle der Bewertung
Preis-Leistungs-Verhältnis
5
---
Jira for bug tracking and project management
I highly recommend Jira for a bug tracking tool and especially for Agile software teams. For us it has really made a difference in terms of: team collaboration, Agile methodology adoption, decreased time to market of new projects/new features and on the overall teams' spirit. We have seen a wide adoption for the other departments as well, non software development.
Vorteile
We used several bug tracking tools in the past but Jira is by far the best one. What I like most:
- user friendly interface, provides a nice user experience
- Agile SCRUM/Kanban support out of the box
- extremely configurable on almost everything
- extendable through custom scripting, either built-in or via addons
- very collaborative
- there are thousands of addons in the marketplace; you can even write your own
Nachteile
Being so flexible to be configured, the learning curve for admins is a little steep.
The price is based on the number of users and if you experience wide user adoption in a big company, you end up in paying more for upgrading to the next tier, than if you would pay for that tier first time.
Branche: Computer-Software
Untern. Größe: 11-50 Mitarbeiter
Verwendet:

Täglich

für

6-12 Monate

Quelle der Bewertung
Preis-Leistungs-Verhältnis
4
---
Excellent tool to organize and control for work processes
It is great! we use JIRA to manage projects (internal and external), customer services desk process, reporting, measure work efficiency, monitoring and work hour control.
Vorteile
It is an outstanding platform easy to use, with a great UI design, and wide range of customization and con configuration.
It has standard templates to manage projects according to current approach and new trends (Agile/scrum/PMI). It service desk offer everything you may need to control all of the process internal and external.
It has a large number of app to aggregate, as well as REST full API, Webhooks, and the likes to extract data or make interfaces with company's systems.
Nachteile
About the cloud service, is a litther pricy, and most of the time you need to contract (monthly fee) some apps to do basic things.
On the other hand, support service has its opportunities. Response time is quite slow, and in some occasions -simply- not attended.
Branche: Hochschulbildung
Untern. Größe: 1.001-5.000 Mitarbeiter
Verwendet:

Täglich

für

6-12 Monate

Quelle der Bewertung
Preis-Leistungs-Verhältnis
3
---
More then you will ever need / Tool to handle thousands of problems one by one
Vorteile
*Functionality
The best feature of Jira is a huge number of integrations, massive amount of possibilities, statistics and tricks that you can you inside the platform.
There is an integrated tracking, kanbans, lists, sorting direct contact with chat (stride) and feature to work with git right from every task or issue.
* New UI
Recently Jira got an update, a new chat (Stride, instead of Hipchat) and a new UI for the tasks. I can see that company goes in the right direction to adopt all of it's powers.
*Customization
Jira, being confusing at first hides a lot of it's features inside most of which you can change and adjust to your business needs. It is a great solution for a big corporation with dozens of departments, hundreds of employees and thousands of issues and tasks daily. However, in all other cases Jira can be a nightmare at this point.
Nachteile
*Slow
Out off all CRM platforms and tools to handle tasks and issues Jira is the slowest by far. Is it initial problem or has it appeared after adopting so many technologies under one roof - I can't be sure. But one thing is clear - Jira is awfully slow.
*To many features
Yes, it is a disadvantage when it comes to Jira. When a new customer comes to Jira I believe, he is most definitely confused. Especially, if he/she tried ANYTHING else before. Of course, I see that company does a lot to make it easier and more comfortable, but as it is now, Jira is a terrible solution for fast adoption, scary for a small or middle sized team and most definitely not a great choice for personal use.
Jira is Huge. If you are huge - great features, customizing, different apps and plugins will help you solve a lot with Jira. If you are just starting or don't have that many tasks and issues and people in your company - you should probable check other options.
Branche: Internet
Untern. Größe: 2-10 Mitarbeiter
Verwendet:

Täglich

für

Mehr als 2 Jahre

Quelle der Bewertung
Preis-Leistungs-Verhältnis
5
---
JIRA is essential for good software development but you NEED to invest in configuration
I love JIRA because I am an organizer and I spend the time getting it right. But you need that kind of commitment for the best experience.
Vorteile
The powerhouse controls that allow you to configure exactly the solution you need. JIRA is unmatched in customization. For controlling workflows, getting status updates and clearly understanding what's on your plate, JIRA is amazing.
Nachteile
The use of JIRA without properly configuring it. Without that commitment, JIRA can be offputting and seem like a heavy mess of a system. You need to remove what you don't use, need to set everything up for individuals and you need to educate your team about how they can use the system. It's so open that it can overwhelm people without management.