Über Workday Adaptive Planning
Workday Adaptive Planning wurde 2003 gegründet und bietet ein webbasiertes System für die Budgetierung, Prognose und Berichterstattung. Die Lösung eignet sich für eine Vielzahl von Unternehmensgrößen. Workday Adaptive Planning wird über das Web in einem SaaS-Modell bereitgestellt und macht den Kauf neuer Hardware oder Software überflüssig. Die Oberfläche ist der von Excel ähnlich und nutzt diese Vertrautheit, um den Schulungsprozess zu beschleunigen. Workday Adaptive Planning kann die Bedürfnisse vieler Unternehmensgrößen erfüllen, darunter kleine Firmen, gemeinnützige Organisationen und Unternehmen mit Milliarden von Dollar Umsatz. Zu den Kernfunktionen gehören Budgetierung und Prognose, Berichterstattung, Dashboards sowie Finanzmodellierung und -verwaltung. Workday Adaptive Planning erfüllt die spezifischen Anforderungen von Unternehmen in den Bereichen Geschäftsdienstleistungen, Gesundheitswesen und Fertigung sowie von gemeinnützigen Organisationen und Softwareunternehmen. Das System von Workday Adaptive Planning verfügt über ein umfangreiches Partnernetzwerk aus VARs (Value-Added Resellers) in vielen verschiedenen Ländern. Jeder Kauf wird von robusten Implementierungs-, Schulungs- und Support-Services begleitet.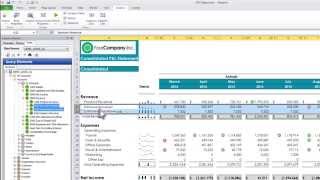 Workday Adaptive Planning Preis
Workday Adaptive Planning bietet keine Gratisversion und keine kostenlose Testversion.
Startpreis:
Nicht vom Anbieter bereitgestellt
Kostenlose Testversion:
Nein
Alternativen für Workday Adaptive Planning
Workday Adaptive Planning Erfahrungen
Branche: Krankenhausversorgung & Gesundheitswesen
Unternehmensgröße: 10.000+ Mitarbeiter
Quelle der Bewertung
Preis-Leistungs-Verhältnis
5
---
Adaptive provides meaningful insight into our financial data!
Using Adaptive is a great experience! It's easy to learn, and once you try it, you will love it. I can forecast monthly , quarterly or whenever I like. Because my operational metrics, which drive our revenues and expenses, are also in Adaptive, I feel we get closer to our actual's each month. We have simplified our monthly reporting process from 6 days, to about an hour and a half. That extra time can be used to analyze the data, which is much more rewarding than ticking and tying numbers to a report. Our dashboard is solid and tells a story for our leaders. I love it!
Vorteile
Ease of use
Speed (refreshing and processing)
Automatic load of our financial data using a connector
Office Connect - an excel add in that allows me to run my financials in an instant
Adaptive Insights support personnel are amazing! I get a call back very quickly if I have a problem, and I don't feel like I'm being rushed when I ask other questions
Nachteile
The sheets, which display our data across time, would be fantastic if I could add a YTD column anywhere I like.
I would like to see my sheets display some simple graphs, which would allow me to display trends pictorially while reviewing with my customers.
Branche: Informationstechnologie & -dienste
Unternehmensgröße: 1.001–5.000 Mitarbeiter

Täglich

für

Mehr als 1 Jahr

genutzt
Quelle der Bewertung
Preis-Leistungs-Verhältnis
5
---
Adaptive Insights impresses even more than expected
Vorteile
Our employees were used to working with Excel spreadsheets. We considered such an approach not completely effective, so our choice turned next to Adaptive Insights. There are no restrictions on the size of the documents. This program is synchronized with other applications, including such important for us solutions like SAP and Oracle. We like the high accuracy of the reports we can create on the tool's base. It is also important that all data are in one place and don't require much effort for their processing and analysis. Adaptive Insights is a multifunctional tool with a robust and well-thought-out suite of features. This application allows our employees to track finances, budgets, sales, resources, and labor contribution. With its help, our company's managers are also able to collect divergent data, make various kinds of reports, build models, and make optimal business decisions.
Nachteile
It would be better if Adaptive Insights had an opportunity to filter for specific months while working with spreadsheets. This lack of functionality makes our work a bit confusing sometimes. We wouldn't mind adding more advanced features to the planning tools as well. We believe it would behoove this product if it had several tutorial videos on how to use it to the full extent. Even though we find this tool user-friendly, it doesn't mean at all that it is so for every company.
Branche: Computer-Software
Unternehmensgröße: 51–200 Mitarbeiter

Täglich

für

Mehr als 1 Jahr

genutzt
Quelle der Bewertung
Preis-Leistungs-Verhältnis
4
---
Direct Integration with netsuite
Vorteile
- direct integration with netsuite
-ease of use once established
-maintains various types of data including personnel information and financial reporting
Nachteile
- inability to run reporting on one entity (only runs in consolidation)
- inability to modify reports without creating a new report
- functionality to drill into detail is hit or miss
Branche: Biotechnologie
Unternehmensgröße: 51–200 Mitarbeiter

Täglich

für

Mehr als 1 Jahr

genutzt
Quelle der Bewertung
Preis-Leistungs-Verhältnis
5
---
Outstanding Planning and Reporting Platform
We plan at a very granular level, and Adaptive's formulas and overall approach to modeling has made this tool a pleasure to work with. Like any new tool, it took our team a little bit of time (~3 months) of getting used to it, but this is simply a tool we can't live without now.
In addition to the feature set, the customer support is outstanding. Very responsive to questions and highly knowledgeable on a variety of topics.
Vorteile
Feature set is very strong.
Customer support is among the best in the industry. Highly responsive to detailed technical questions.
Nachteile
Like any new platform, it took our team a few months after go-live to really utilize the power of the tool, but now it simply a resource that we can't live without.
Branche: Finanzdienstleistungen
Unternehmensgröße: 501–1.000 Mitarbeiter
Quelle der Bewertung
Preis-Leistungs-Verhältnis
5
---
Adaptive Planning Has Saved Us Thousands of Hours
Have been using Adaptive Planning since 2012 for two different companies. The software has steadily improved to handle most of the complexities of our business. The user interface is intuitive and the way it integrates actuals from our accounting software with various versions of forecasts and budgets is a huge timesaver. On top of that, data can be easily accessed through reports or an Office add in.
Vorteile
The best things about Adaptive Planning are its ability to integrate actuals and budgets/forecasts, its reporting capabilities, the fact that it's cloud based, and the ability to create complex financial models to track and report on business in a dynamic fashion.
Nachteile
The only issue our company has with Adaptive Planning is that our business model is very complex and hard to duplicate in the Adaptive model. That is not Adaptive's fault, but more so in the implementation and due to ever changing and more complex expectations from management.