Über Wrike
Wrike ist eine cloudbasierte Projektmanagement-Plattform für Teams ab 20 Mitarbeitenden, die sowohl für große Unternehmen als auch für kleine und mittlere Unternehmen geeignet ist. Sie unterstützt die Remote-Arbeit für verschiedene Teams. Diese Lösung bietet Gantt-Diagramme, Kalender, Workload-Ansicht für das Ressourcenmanagement, nutzerdefinierte Dashboards und Echtzeit-Updates. Sie ermöglicht die Strukturierung über Ordner, Projekte und Aufgaben sowie eine automatische Zuweisung basierend auf Aufgabenstatus.
Wrike for Marketers ist ein separates Produkt mit maßgeschneiderten Vorlagen, Proofing-Tools und einer Adobe-Erweiterung. Wrike lässt sich in eine Vielzahl von Tools integrieren, darunter Salesforce, Dropbox, Slack und Adobe Creative Cloud, und bietet eine offene API. Wrike eignet sich für Marketing-, Betriebs-, Kreativ- und große bis mittelgroße IT-Teams.
Die Lösung wird pro Nutzer berechnet und ist als monatliches Abonnement erhältlich.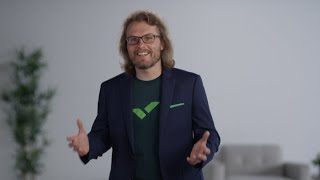 Wrike bietet eine Gratisversion und eine kostenlose Testversion. Die kostenpflichtige Version von Wrike ist ab 9,80 $/Monat verfügbar.
Branche: Computer-Software
Unternehmensgröße: 51-200 Mitarbeiter

Täglich

für

Mehr als 1 Jahr

genutzt
Quelle der Bewertung
Preis-Leistungs-Verhältnis
4
---
Full suite for project management
Vorteile
There are a lot of tools for project management out there so it's crucial to understand your own need before choosing. If you are looking for a simple task management tool, maybe Wrike won't be the first choice but, when it comes for complex projects, Wrike has features that allow you to control every aspects of your project and the work of your team. You won't be able to work without it anymore.
Nachteile
Wrike allows you to manage projects, subprojects, folders and several other structural things. It's a bit complex at the beginning and you have to get used to it. I have also to say that customer support is amazing.
Branche: Professionelles Training & Coaching
Unternehmensgröße: Selbstständig

Wöchentlich

für

Mehr als 2 Jahre

genutzt
Quelle der Bewertung
Preis-Leistungs-Verhältnis
5
---
Great Project Management System
Overall my experience with Wrike has been fantastic. I've used it for many years and it has been a great system.
Vorteile
I have used Wrike for years and highly recommend it to others all the time. The key to finding a good PM System is finding one that works like you work and Wrike offers so many ways to lay it out (boards, to do lists, by project, etc.). It is very easy to use and if you set up due dates you know what will be coming due and it will show on your to do list as well. I also love that I can add up to 5 team members + collaborators on the free version.
Nachteile
The only 'con' I have is that it would be nicer to have clarity on what Wrike considers 'projects' vs. 'folders'.
Warum Wrike gewählt wurde
I didn't feel like it matched the way I worked.
Gründe für den Wechsel zu Wrike
Wrike has so many ways to view it that it can work for almost anyone. When using it with my team it was important that they could lay out theirs in a way that made sense to them as well.
Branche: Sport
Unternehmensgröße: 11-50 Mitarbeiter

Täglich

für

6-12 Monate

genutzt
Quelle der Bewertung
Preis-Leistungs-Verhältnis
3
---
Confiable
Vorteile
Sencilla la utilización del producto y fácil utilización.
Nachteile
Complejo la utilización con procesos existentes
Branche: Computer-Software
Unternehmensgröße: 51-200 Mitarbeiter

Täglich

für

Mehr als 1 Jahr

genutzt
Quelle der Bewertung
Preis-Leistungs-Verhältnis
0
---
Wrike Has Reformed Our Team Collaboration
Vorteile
Wrike has greatly increased our efficiency across our teams. Our department has transitioned from a fully in-office team to a fully remote team to a hybrid working environment in just two short years, and thanks to Wrike, our project schedules remained on track no matter in what environment we work. The video onboarding tools built within Wrike helped each team member get started at their own pace, and the onboarding videos themselves are quite engaging and creative. Once established, our team has effectively created a high-functioning workspace in which to manage digital and print production, campaign management, and other organization. Some of our favorite features include the following. - A Gantt chart can be created so that once a task is completed, the assignee of the next task is instantly notified that they can start working on their assigned task. The Gantt chart also automatically adjusts deadlines across all items when a campaign deployment date is updated, saving us time from having to manually update dates for each task within a project. - Calendars provide us with a way to share our email campaign deployment dates company-wide and to assess workload distribution across teams. - Dashboards can be built for personal use or for team use, and customizable widgets mean that the possibilities are endless for dashboard items to display. - Forms can be programmed to use Blueprints to create and map projects/tasks automatically once submitted.
Nachteile
We are a small team without a dedicated project manager, and team members are required to manage their own projects. The onboarding process was lengthy, as the tool required our team to think differently about mapping project schedules. For example, if a task is created from a blueprint and the team member doesn't individualize the name of the task, Wrike may assume that the task is the same as others with the same name. Then, that one particular task will live in multiple projects. So, when a team member marks that one task as completed, Wrike will mark it as completed in all projects. This is wonderful if intentional, but it was confusing at first to some who were accustomed to linear project management tools.There are many different ways to set up projects on Wrike, which is a benefit as much as it could potentially be cumbersome. To ensure that our team members had an understanding of where to find things on Wrike and of the expectations for how we wanted to use this project management tool, we established a staff subcommittee to create a quick-reference guide that detailed the organizational structures, processes, or settings that we agreed to as a team. It worked really well for us to have a central document outlining the folder structures and notification settings for our team in addition to the onboarding tools that Wrike provided.
Branche: Telekommunikation
Unternehmensgröße: 5.001-10.000 Mitarbeiter

Wöchentlich

für

6-12 Monate

genutzt
Quelle der Bewertung
Preis-Leistungs-Verhältnis
5
---
Plataforma sólida y productiva
En términos generales es una experiencia agradable,simplifica mi trabajo y te permite crear carpetas separadas para diferentes funciones laborales.
Vorteile
Es una plataforma que te ayuda a dar seguimiento a tus proyectos de manera sencilla.Para proyectos de infraestructura,Wrike es una exelente herramienta.Se logra acceder fácilmente a las actualizaciones,cargas y cambios.
Nachteile
Me parece un poco inecesario que la escribir en el cuadro de descripción de una tarea se envié un correo electrónico a todas las partes interesadas aunque aún no se haya terminado de realizar el contenido.