Über MyCase
MyCase ist eine cloudbasierte Lösung für Rechtsmanagement, die juristischem Fachpersonal in kleinen und mittleren Anwaltskanzleien dabei unterstützt, die Kommunikation mit ihrer Mandantschaft zu verwalten und tägliche Geschäftsabläufe auszuführen. Die Lösung bietet auch Buchhaltungs- und Planungsfunktionen. MyCase bietet Funktionen wie Zeiterfassung, Buchhaltung, Fallmanagement, Kontaktverwaltung und Registrierung. Auf die Lösung kann über Computer und verschiedene mobile Geräte zugegriffen werden. Mobile Apps für iOS- und Android-Geräte werden ebenfalls angeboten. Nutzer können ihre Kalender verwalten und synchronisieren, um mit Kunden und Kollegen zusammenzuarbeiten. MyCase erleichtert die elektronische Rechnungsbegleichung und den Versand von Benachrichtigungen direkt über mobile oder Desktop-Schnittstellen. Die Lösung lässt sich außerdem in QuickBooks integrieren. Zu den zusätzlichen Funktionen gehören nutzerdefinierte Kommunikationsvorlagen, ein Fallablagesystem, Kontaktverwaltung, Ausgabenverfolgung und ein dediziertes Kundenportal. MyCase bietet auch On-Demand-Schulungswebinare und Kundenbetreuung per Telefon, E-Mail und über eine Online-Wissensdatenbank. Die Lösung bietet Dienstleistungen für Nutzer, die monatlich in Rechnung gestellt werden.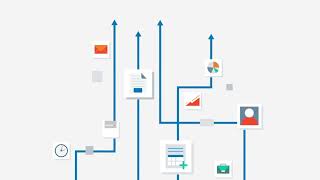 MyCase bietet keine Gratisversion, aber eine kostenlose Testversion. Die kostenpflichtige Version von MyCase ist ab 39,00 $/Monat verfügbar.
Startpreis:
39,00 $/Monat
Kostenlose Testversion:
Ja
Weitere

für

Mehr als 2 Jahre

genutzt
Quelle der Bewertung
Preis-Leistungs-Verhältnis
5
---
MyCase is the Most Affordable Small Law Firm Case Management Software
Vorteile
Affordability is one of the best benefits of MyCase. MyCase offers simple month-to-month, no contract obligation pricing a month for each attorney and /month for each paralegal. Another great benefit MyCase offers is Lawyer App which is compatible with iPhone, iPad or Adroid. Accounting features are limited within MyCase but with the ability to integrate QuickBooks, accounting is a snap. Collaborate, create, customize utilizing Legal Practice Management Tool Kit is another great feature MyCase provides to its clients. The automation software provides task template and case flows for repetitive forms via intake which is beneficial for estate planning, probate, divorce, and bankruptcy law firms. MyCase is the least expensive case management software available for law firms and would benefit small firms. Also, MyCase has been adding new features through time. You'll enjoy the time billing, firm reports, online payments, Quickbook integration, document management and collaboration features. I recommend trying the 30-day trial for free and check it out!
Nachteile
MyCase is the least expensive for a reason and with price, there are limits to features. MyCase is not as robust as its competitors if your law firm is medium to large. MyCase caters to small firms. If you are a firm that bills on contingency, UTBMS or LEDES, MyCase may not be for you. Also, MyCase only integrates with QuickBooks whiles others integrate with Xero too.
Antwort von

MyCase

Hi Susan, thank you for your feedback. It is great to hear how MyCase's many features have been beneficial to your firm's productivity. We are happy to share that we now have UTBMS codes and LEDES billing to help make your invoicing process as seamless as possible. We look forward to our continued partnership and improving MyCase to meet the needs of customers like you.

Beantwortet am 4.4.2019
Branche: Rechtsberatung
Unternehmensgröße: 2–10 Mitarbeiter

Täglich

für

Mehr als 2 Jahre

genutzt
Quelle der Bewertung
Preis-Leistungs-Verhältnis
5
---
Great product
Great! Love it. Do and will continue to highly recommend it.
Vorteile
I love the ability to modify types of cases and fit the program to our ever-changing needs. I don't believe there is any other case management system with this level of flexibility. I also like that MyCase is a one stop shop. All our time entries, billing, documents and calendars are in one place.
Nachteile
I wish editing documents was a bit simpler. Editing in the program is cumbersome and if you download then edit, you have to re-load the document. I don't know if the technology exists to make this any better at this point, and it has certainly improved since we began using MyCase.
Branche: Anwaltskanzlei
Unternehmensgröße: 2–10 Mitarbeiter

Täglich

für

1-5 Monate

genutzt
Quelle der Bewertung
Preis-Leistungs-Verhältnis
2
---
Beware of Bait and Switch and Yearly Non-Refundable Contracts
MyCase representatives will not be upfront with you about what the system can and cannot do -- promises were made and not kept as to functionality. They will also sell you an entire year and not advise you that there is a "no refund" policy. If you are tempted to use this system be sure to set it up monthly rather than yearly so that you are not stuck with an entire year for a service that does not meet your firm's needs.
Vorteile
Customer service was great at confirming that the system did not operate in the ways that we were told that it would. They were honest and tried to be helpful, but ultimately the system did not function in the ways needed for our firm to succeed.
Nachteile
The migration process was unsuccessful. Over 2000 contacts did not properly link to their matters or to the related contacts.
Branche: Anwaltskanzlei
Unternehmensgröße: 2–10 Mitarbeiter

Täglich

für

Mehr als 2 Jahre

genutzt
Quelle der Bewertung
Preis-Leistungs-Verhältnis
5
---
Excellent software for small-mid size (& probably larger) law firms
Overall, it has been a very positive experience. Their tech support is each to reach / quick to respond, and even the rare, more technical issues are resolved expeditiously.
Vorteile
The process of onboarding our existing client files was relatively easy, and the multitude of training videos have made getting new employees up to speed on it very efficient. Even the more technically-challenged of our senior attorneys have found the system easy to navigate and user-friendly.
Nachteile
While it does have a good number of integrations with other software solutions (i.e., MailChimp), it is unable to integrate with other platforms (i.e., Constant Contact, Zapier).
Branche: Anwaltskanzlei
Unternehmensgröße: 2–10 Mitarbeiter

Täglich

für

6-12 Monate

genutzt
Quelle der Bewertung
Preis-Leistungs-Verhältnis
4
---
Absolutley essential to running my firm in an organised manner.
I had been working in a previous firm that involved me trialing a number of different practice management applications and when it came time to choose a product for my new firm I didn't think twice before selecting MyCase. I find all of the functionality to be very useful and professional - including signatures, billing, on-boarding forms and of course the client portal.
All of these practice management applications are similar in nature and I guess depends upon the user, but MyCase in my opinion is superior to Clio, Practice Panther, Rocket Matter etc. in terms of functionality, aesthetics, client experience and importantly - cost.
Vorteile
I think the layout is extremely professional when compared with other similar applications such as Practice Panther or Clio. I find the user interface to be intuitive and rate the security features.
Nachteile
I really cannot see any faults, it is definitely the best option available for most lawyers without going into expensive customised applications for large firms.
Gründe für den Wechsel zu MyCase
Functionality, Aesthetics, Cost, Client Portal, Security and Learning Curve.