Über ClickUp
ClickUp ist ein cloudbasiertes Tool für Kollaboration und Projektmanagement, das sich für Unternehmen aller Größen und Branchen eignet. Zu den Funktionen gehören Kommunikations- und Kollaborationstools, Aufgabenzuweisungen und -status, Warnungen und eine Task-Symbolleiste.
Nutzer können bestimmten Teammitgliedern oder Gruppen von Teammitgliedern Kommentare und Aufgaben zuweisen. Kommentare und Aufgaben können als erledigt oder in Bearbeitung markiert werden oder Nutzer können nutzerdefinierte Status erstellen. Projekte können von einem Agile-Dashboard aus angezeigt oder nach beauftragter Person organisiert werden. Der Aktivitätsstream zeigt Aufgaben an, während sie in Echtzeit erstellt und abgeschlossen werden.
Nutzer können Benachrichtigungen konfigurieren, die nur für bestimmte Elemente gesendet werden sollen. Die Erwähnungsfunktion benachrichtigt die Nutzer, wenn ein anderes Teammitglied sie in einer Diskussion nennt, und Kommentare können nach der Veröffentlichung bearbeitet werden. Integrationen umfassen Slack und GitHub.
Support wird per Telefon und per E-Mail angeboten. Die Preise verstehen sich pro Monat.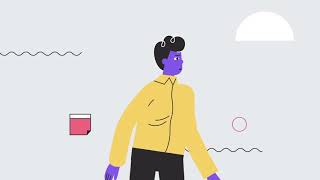 ClickUp bietet eine Gratisversion und eine kostenlose Testversion. Die kostenpflichtige Version von ClickUp ist ab 5,00 $/Monat verfügbar.
ClickUp Alternativen & Ähnliche Produkte
Branche: Informationstechnologie & -dienste
Untern. Größe: Selbstständig
Verwendet:

Täglich

für

6-12 Monate

Quelle der Bewertung
Preis-Leistungs-Verhältnis
5
---
Super!
Time / Projectmanagement
Vorteile
Alles! Eine tolle Zeitersparnis und tolles Projektmanagement ist hiermit möglich. Vorallem kann ich arbeiten wie ich es möchte. Es ist schön beim Aufbau dabei zu sein!
Nachteile
Gerne würde ich ein Feature vorschlagen. Eine bessere Filtermethode für Listen:
Liste 1 hat Filter1 (1 & 2 & 3) || (5 & 6 & 7)
weiterhin wäre schön den Inhalt per E-Mail senden zu können. Zum Beispiel: "Weekly Doings"
Branche: Import und Export
Untern. Größe: 11-50 Mitarbeiter
Verwendet:

Täglich

für

1-5 Monate

Quelle der Bewertung
Preis-Leistungs-Verhältnis
4
---
Melhor software de Produtividade e Gestão!!
Ainda há alguns pormenores a serem trabalhados no software, mas até à data é o software que mais facilita o meu dia a dia. Através do ClickUp, consigo ter todos os detalhes e informação acerca de um projeto à distância de um clique (Emails trocados sobre o projeto, anexos, subtarefas, detalhes, chat, atividade...)
Vorteile
- Criação de tarefas através dos emails (os emails ficam anexados à tarefa);
- Diversas vistas (calendário, lista, tabela, blocos, mapa mental, etc.), todas elas vinculadas às mesmas tarefas;
- Possibilidade de ver apenas tarefas e calendário de um projeto específico, ou então de uma visão geral de todos os espaços existentes;
- Código/link webcal (iCal) para sincronizar os eventos/tarefas datadas, com o calendário do smartphone;
- Automatismos;
- Criação de templates.
Nachteile
- Mobile app pouco desenvolvida na questão do calendário. Só é possível visualizar por hora.
- Não é possível criar gráficos para análise de estatísticas. As únicas estatísticas disponíveis são acerca das próprias tarefas (registos, datas e status).
Branche: Marketing & Werbung
Untern. Größe: 2-10 Mitarbeiter
Verwendet:

Täglich

für

6-12 Monate

Quelle der Bewertung
Preis-Leistungs-Verhältnis
5
---
Diamond in the rough
A good start. Has the potential to become a great contender to market leaders like JIRA, Asana, and Monday.com etc. But they really need to beef up their UX and optimizations teams. They really need to stop adding more fringe features, and focus more on polishing the essential, core functions.
Vorteile
Has a LOT of features. Very flexible in theory & concept and allows you to play with your data, plans, timelinnes, tasks etc in many many ways to find the insight you're looking for.
Nachteile
Too many micro-features. Sometimes when you try to appeal to EVERYONE, it makes you look less focused and cluttered. There's so much of tiny little fidgets and trinkets in there that sometimes it gets a bit stressful trying to navigate the interface. Also the apps, and more importantly the notifications need a LOT of TLC. A long way to go before I can completely abandon the web/desktop apps for mobile version.
Branche: Internet
Untern. Größe: 2-10 Mitarbeiter
Verwendet:

Täglich

für

1-5 Monate

Quelle der Bewertung
Preis-Leistungs-Verhältnis
0
---
Clickup is packed with features, but it needs some polishing
Clickups main strength is to give the user full control over how they want to manage their tasks and checklists, while also give the option to viw them the way they prefer it. There is a bit of a learning curve with clickup, but one you get the hang of it, clickup has the possibility of saving a lot of time (for example with recurring tasks for us).
For the productivity freaks like me, clickup is an uncut diamond that need a lot of polishing (mainly better styling in terms of visibility of featues - especially for people with bad eyesight like my girlfriend - but also in terms of using the screen space as optimally as possible). I hope that with time the styling gets updated such that new users can get the same enjoyment out of this system as we have when we applied our own styling to clickup.
Vorteile
I like that there is so many ways you can customize and view you tasks, which was vital for my girlfriend and i who uses clickup for managing our daily lifes together and for our jobs. The primary reason we switched to clickup was the ability to make recurring tasks, such that we could keep track of maintenace tasks in our home that doesn't have to be done every week.
Before i managed this manually for us, but now we have automated this with clickup. In combination with this we wanted to have one system to manage all over our tasks, reminders and notes, which clickup can do for us. We also wanted to be able to switch views, bacause my girldfriend wants to see tasks in a list view, where i prefer a board view, which was what the main thing that convinced my girlfriend to switch over from trello, which doesnt have this feature.
Nachteile
The main problem we have with clickup is the overall styling and layout of clickup. Mainly many of the colors in the app is too neutral and often just different shades of grey, which makes it hard to distinguish one thing from another.
Also the acitivity overview in each task is WAY to big, and it would be cool if this was made an optional thing to view, which was hidden at default or could be set to hidden in the settings because we rarely use it.
Lastly the individual elements on the views and for each task has way to much padding around them, which makes it such that you almost cant see any of the important (in my opinion) things on each task, whick is the checklists and the subtasks, which gets pushed out of view when you are rolled to the top of the task, especially when viewing things on a laptop. This also applies to list view, where the tags (which is also hard to read for my girlfriend with bad eyesight) could be moved out to the right instead of being underneath the task name to fill less on the screen so more can be viewed.
To try and make up for these problems, i have actually made my own styling to clickup (i am a system developer myself in my daily job) to solve many of the isues we have with it. When these things are solved, clickup becomes much more intuitive and user friendly to us.
We hope that with time the styling will improve such that we dont have to make out own styling, but in the meantime we get around these issues by this method.
Branche: Informationstechnologie & -dienste
Untern. Größe: 2-10 Mitarbeiter
Verwendet:

Täglich

für

6-12 Monate

Quelle der Bewertung
Preis-Leistungs-Verhältnis
5
---
Flexible, Intuitive & Full of Features
Now that I've used it for almost a year, I feel very confident in its abilities. It took me a while to understand how to use all of its functionalities but it wasn't hard, it just took time. Now I can build really useful systems with it, from client portals to even advanced relationship management and client engagement solutions. I've set it up so it's useful to me and my team but the overall feeling is that it drives me to do work rather than to track time or check on tasks or look at reports. It really focusses all members to complete tasks!
Vorteile
I really like how it allows you to create any structure. Using spaces, folders and lists, I can segment clients in different spaces, organize projects in folders and use lists for project stages. I like how they offer many templates (I recommend every newbie to start from there) with ready functionality like agile project management or even a light CRM. I also like to use their native apps on desktop and mobile because they're intuitive and easy to get into.
Nachteile
One must have some experience with productivity tools to get into the useful features. Because the system offers such a high level of flexibility, it demands an organized and streamlined implementation to get the best benefit out of the product. Although extremely easy to configure, one needs to have experience in generating reports to understand how to build the dashboard widgets optimally. A lot of time can be spent on understanding how the system works and at the beginning it feels like nothing is happening.