Über Jobber
Jobber ist eine cloudbasierte Softwarelösung für das Außendienstmanagement, mit der kleine und mittlere Dienstleistungsunternehmen ihr Außendienstpersonal verwalten, Kundenbetreuung anbieten und Geschäftsabläufe entweder über eine mobile App oder ein Desktop-Dashboard erweitern können. Als Service-Business-Lösung unterstützt Jobber über 50 Dienstleistungsbranchen und bietet austauschbare Tools wie integriertes CRM, Echtzeitplanung und -entsendung, Ausgabenverfolgung, Rechnungserstellung und Abrechnung, Online-Buchung, Angebotserstellung, Kundenerinnerungen, automatische E-Mails, einen Self-Service-Client-Hub und vieles mehr. Mit der Zeiterfassungsfunktion ermöglicht das Planungsmodul von Jobber den Nutzern, jeden Auftrag in Echtzeit zu aktualisieren, sodass das Management Informationen über abgeschlossene Aufgaben und den Projektfortschritt erhalten und das Außendienstpersonal effektiv verfolgen kann. Für Aufgaben können Managementteams einzelne Aufträge oder wiederkehrende Verträge einrichten und mehreren technischen Fachkräften im Außendienst einen einzigen Auftrag zuweisen. Mit Jobber können Nutzer professionelle Rechnungen mit anpassbaren Vorlagen erstellen und sie automatisch per E-Mail versenden. Um E-Zahlungen zu ermöglichen und die E-Rechnungsstellung zu optimieren, arbeitet Jobber mit verschiedenen elektronischen Zahlungsanwendungen wie Stripe und PayPal zusammen. Das CRM-Modul von Jobber verfolgt die Kontaktinformationen früherer Kunden und ermöglicht Nutzern unter anderem, nutzerdefinierte Felder und Tags zu erstellen und Dateien oder Telefonnummern anzuhängen. All dies ist mit der Abrechnungs- und Arbeitshistorie verbunden. Darüber hinaus kann jeder Kunde über den Self-Service-Client-Hub von Jobber Angebote genehmigen, Arbeitsaufträge planen, Rechnungen bezahlen und mit den Serviceteams kommunizieren. Die Jobber-App ist auch für iOS- und Android-Geräte verfügbar.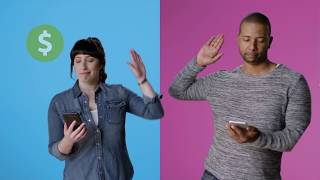 Jobber bietet keine Gratisversion, aber eine kostenlose Testversion. Die kostenpflichtige Version von Jobber ist ab 29,00 $/Monat verfügbar.
Startpreis:
29,00 $/Monat
Kostenlose Testversion:
Ja
Branche: Hausmeisterservice
Unternehmensgröße: 2-10 Mitarbeiter

Täglich

für

Mehr als 2 Jahre

genutzt
Quelle der Bewertung
Preis-Leistungs-Verhältnis
5
---
Jobber is the BEST
I first started using jobber almost 5 years ago when I decided to test out the free trial. Since that day, I have continued using the software and have grown my business over 400%. I think one of my favourite parts about jobber is the level of exceptional customer service; not only online but also in person. Additionally, my work flow for my business has improved a vast amount over the years. Invoicing: What used to take me hours, is now a simple 30 minute task. Quoting: What used to be done on a scrap piece of paper, is now done on my iPhone. Scheduling: What used to be done on excel, is now organized through the online calendar which can be accessed anywhere, anytime. Overall, I would recommend jobber to anyone running a service based business, and would be happy to answer any further questions.
Vorteile
-The jobber platform is very easy to use and can be learned quickly.
-Batch invoice creation is extremely helpful.
-Jobber makes quoting, booking and scheduling jobs a breeze!
-Having a client hub is a real crowd pleaser.
Nachteile
Jobber is overall a 5/5 software system that has been the best thing for helping my business grow. Over the almost 5 years of using Jobber, the only thing I would like to remind people is that once you delete something, there is no way to get it back. I accidentally deleted an invoice once, and it was gone for good. This was my mistake, so as long as you're more cautious than I was that day, you'll be good.
Antwort von

Jobber Software

Andy! Thanks so much for this thorough feedback. We're so proud to work with your team and are so glad to hear we've been able to help make improvements across your processes.

Unfortunately we can't always recover deleted items, but sometimes we can, so always feel free to reach out to our Success Team in the event we can recover something just in case.

Thanks again for taking the time to leave a review :)

Beantwortet am 23.4.2019
Branche: Versorgungsunternehmen
Unternehmensgröße: Selbstständig

Täglich

für

6-12 Monate

genutzt
Quelle der Bewertung
Preis-Leistungs-Verhältnis
3
---
Overall a great program
Ease of use and quickly putting in jobs. Could do a lot better if their software handled client credit on account and texting freestyle and dropped their monthly payment to more reasonable price for small business to use.
Vorteile
Great look and ease of use. Works on all devices.
Nachteile
Compared to other programs like this, The cost for options is quite high. They are pushing more to have credit cards processed through them and have done away with paypal payments. There is only texting of canned messages. My biggest issue. Over all though the $130.00 a month for half way decent options is to high. If you pay a full year in advance then that price goes to 99.00 a month. So charging you 30 more paying by the month is another down fall for this software. To pay in advance for small business it penalizes them. Another downfall is how it handles your clients that over pay or pay in advance by applying credit to their account. I does not handle this very well at all!
Antwort von

Jobber Software

Hi Joel, thank you for your review and this feedback. We'd like to make sure you're getting the most value of your plan so it's more than worth your monthly investment. Please reach out to our Success Team via phone (1-888-721-1115), chat, or email ([email protected]), and we'll do our best to make sure you're getting the most value out of Jobber. We'd also like to collect some additional feedback around what could be more helpful for your business, and do our best to potentially offer some alternative workflows that work best for you and your team. Thank you again for your feedback!

Beantwortet am 2.9.2020
Branche: Verbraucherdienste
Unternehmensgröße: 2-10 Mitarbeiter

Täglich

für

1-5 Monate

genutzt
Quelle der Bewertung
Preis-Leistungs-Verhältnis
1
---
Customer service is beyond appalling! Features that you pay for just don't work.
You can sign up and pay them money without ever speaking to anyone but when you want to cancel they say that you MUST call there office in the US and if you don't and your subscription expires, you have no access to your account. Meanwhile, your clients are still getting appointment emails and the program keeps going along without you able to stop it. Customer service is beyond appalling, you send a request and you get a response after 4-6 days with a question and then you have to wait another 4 -6 days for another one-line email with another question - it is beyond frustrating. Features I am paying for just don't work and it has been 8 weeks now and I am being asked the same questions over and over with no answers.
Vorteile
Absolutely nothing worth the price they are asking. Super expensive with features that just don't work and they don't seem to care.
Nachteile
I signed up because of the payroll and employee scheduling capabilities but it turns out that during my first QB sync that this doesn't work. It syncs employees time in at 5 hours earlier so I am having to manually input them every week. Appalling customer service - minimum 4 days to reply to emails (new person each time who asks the SAME questions over and over) its been 7 weeks and they haven't worked it out yet.
Antwort von

Rebecca

Hi there Madonna,

First off, we would like to apologize for all of the frustration you experienced with our team and the issues happening with time entries not properly syncing over to QuickBooks Online. What happened here is far from our goal at Jobber, which is to help people in small businesses be successful.

We took a look at the history of this issue and it looks like there were some communication issues between our Tier 1 and Tier 3 support team and a breakdown in our normal processes. We know our customers are busy people, so our goal is to provide quick solutions, and the fastest possible turnaround time when issues do occur. What happened with your issue is far from what we see as our standard of customer service, and we're very sorry this was your experience.

In terms of the timesheet syncing errors, our developers are still looking into what went wrong by working with the QuickBooks Online development team. This is an issue we haven't seen before, and we are working hard to understand the root of the problem. The goal of timesheet syncing is to save our customers time and guarantee accuracy, so we absolutely want to make sure this is resolved.

Thank you for taking the time to leave this feedback for our team. We've taken note of what happened in all of these areas to prevent issues like this going forward, and again, we're very sorry this was your experience.

Beantwortet am 22.2.2018
Branche: Bau
Unternehmensgröße: 2-10 Mitarbeiter

Täglich

für

Mehr als 2 Jahre

genutzt
Quelle der Bewertung
Preis-Leistungs-Verhältnis
5
---
Jobber - a must have company working in the field
Jobber is at the heart of the business. Everyone know where to look for information; administration, scheduling, field service, accounts and customers. We have used it for 7 years and would recommend it without fail for any business running field operations.
Vorteile
Job recording is so easy - doing this properly means that the rest of the workflow becomes a breeze.
The calendar makes it simple to review and update the workload dynamically.
Quotes and Invoicing are no longer a chore! During invoicing, standard charges can be applied via dropdowns to speed up entry. Manual entry is just as easy. And the relevant charges are automatically applied. I then just press the button and it is emailed to my customer!
The Client Hub lets the customer look at activity online and saves us time answering customer queries. It also makes us look good - an efficient company, well organised and customer focussed.
Nachteile
Whenever I have been faced with having a feature in the software, either I email the support team or someone has beaten me to it and the feature comes out in one of the releases of software. So, I have no 'cons' for the software. It works perfectly for the way I work rather than me having to adapt my business to work with it!
Antwort von

Jobber Software

Hi Martin,
Thanks for taking the time to leave such a lovely, detailed review. We're so happy to hear that lots of your suggestions are becoming part of the program. Be sure to keep those great ideas coming, as Jobber has been and continues to be built off of customer feedback just like this.

It has been a pleasure working with you for these past 7 years and we appreciate you trusting us to work with you.

We look forward to being on your team for many more years to come. Have a great day!

Beantwortet am 26.7.2021
Branche: Versorgungsunternehmen
Unternehmensgröße: 2-10 Mitarbeiter

Täglich

für

Mehr als 1 Jahr

genutzt
Quelle der Bewertung
Preis-Leistungs-Verhältnis
5
---
Inexpensive but same features as the big guys
Overall it's been excellent.
Vorteile
It does everything from taking a call to payment.
Nachteile
I don't like the fact that the office personnel are not free and unlimited as all the competitors. Each office staff is forced to be an individual user. We have 4 users being wasted on dispatchers alone.
Gründe für den Wechsel zu Jobber
I used jobber with my last employer. When I opened my own shop I turned to what I knew jobber. Glad I did to. I had no idea all these other apps were charging around $140 per person. Jobber charges us less then that for the whole shop to use it.
Antwort von

Jobber Software

Hi Robert, thanks so much for your review and we're glad Jobber is doing the trick for your job flow from call to payment! We offer quite competitive pricing, but if you're ever concerned about the value you're getting from Jobber our Success Team is here to help and talk things through. Thanks again!

Beantwortet am 30.6.2021