Über Airtable
Airtable ist eine cloudbasierte Projektmanagementlösung für kleine und mittlere Unternehmen sowie Abteilungen in größeren Unternehmen. Dieses System konzentriert sich vor allem auf die Datenorganisation und -kollaboration. Das System verwendet ein Tabellenkalkulationsformat, um Daten zu organisieren. Zusammenhängende Daten können miteinander verknüpft werden: Zum Beispiel können Kontakte mit ihren Unternehmen oder Artikel mit ihren Lieferanten verknüpft werden. Airtable ist mit mehreren Geräten kompatibel. Auf Desktopcomputern sehen Nutzer die Daten in einem Tabellenkalkulationsformat, während sie auf mobilen Geräten in Form von antippbaren Karten angezeigt werden können. Auf beiden Geräten können Nutzer Daten hinzufügen und entfernen, Dateien anhängen und Tabellen freigeben. Airtable integriert Dienstleistungen wie Dropbox, Box, Evernote und Google Drive. Die Tabellen in dieser Software können gemeinsam genutzt werden, und Nutzer können verfolgen, wer wann Änderungen an den Dokumenten vornimmt. Außerdem ist ein Chattool eingeschlossen, mit dem sich Nutzer untereinander unterhalten können, während sie an den Tabellen arbeiten. Airtable wurde 2012 gegründet und wird weltweit angeboten. Der Preis für diese Software wird pro Nutzer und Monat berechnet. Eine mobile App ist für iOS verfügbar.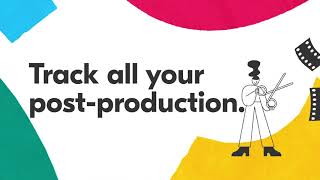 Airtable bietet eine Gratisversion und eine kostenlose Testversion. Die kostenpflichtige Version von Airtable ist ab 12,00 $/Monat verfügbar.
Startpreis:
12,00 $/Monat
Kostenlose Testversion:
Ja
Alternativen für Airtable
Branche: Informationstechnologie & -dienste
Unternehmensgröße: 10.000+ Mitarbeiter

Täglich

für

Mehr als 1 Jahr

genutzt
Quelle der Bewertung
Preis-Leistungs-Verhältnis
0
---
An amazingly capable tool I use daily
I use it for planning, status tracking, record keeping, data compilation, and most importantly - qualitative data analysis. It's allowed me to do that kind of analysis more effectively and efficiently than in the past.
Vorteile
Airtable combines the ease of use of a spreadsheet with the capabilities of a relational database. I have set up some rather complex qualitative data analyses on airtable that have really enhanced and sped up my workflow. The ease of use of the interface, combined with the relational abilities, and the multiple ways to view/interact with the data, are unmatched with any other tool I've used. It has literally opened up new capabilities for me.
Nachteile
Some aspects of using it are not especially intuitive; took a little getting used to. I wish it had more complex formula capability, like the Excel formulas (and even VBA while I'm dreaming).
Branche: Verlagswesen
Unternehmensgröße: 51-200 Mitarbeiter

Wöchentlich

für

Mehr als 2 Jahre

genutzt
Quelle der Bewertung
Preis-Leistungs-Verhältnis
5
---
The Backbone Of Our Inventory And Recurring IT Expense Tracking
The problem of tracking our computer assets and which user is using the device has been solved. We change hands for our devices very frequently so this has helped us to easily change an assigned user for a device at a moment's notice. Also we are able to improve on our inventory being able to easily capture serial numbers by scanning hardware and taking photos to correctly identify devices.
Vorteile
The flexibility to add data from multiple devices and also multiple persons at the the same time.We used AirTable mainly for our Inventory tracking which is very dynamic as most of our assets change hands frequently so we can easily update who is assigned what device and for our recurring IT expenses we are able to easily track every recurring expense and see at any time the total expense for the month.
Nachteile
We have been using Airtable for over two years and to date we do not have any feature missing. Our experience has been very favorable.
Branche: Medizinische Geräte
Unternehmensgröße: 201-500 Mitarbeiter

Täglich

für

6-12 Monate

genutzt
Quelle der Bewertung
Preis-Leistungs-Verhältnis
4
---
I love airtable
Vorteile
Amazing application for business and personal use. Saving your documents as a data and its on-line , i think this is the most useful online database appAnd it's easy to use
Nachteile
Only thing is, as being a free user, I am missing the blocks, since they moved to premium version now. I am not asking many, would be just nice to give a single block per base for free-users... Leaving it to the developers
Branche: Alternative Medizin
Unternehmensgröße: 2-10 Mitarbeiter

Täglich

für

Mehr als 2 Jahre

genutzt
Quelle der Bewertung
Preis-Leistungs-Verhältnis
5
---
Data collection powerhouse & beautiful intuitive forms
I love everything about Airtable and it's an invaluable part of my business operations. I use it daily. I have created so many forms and I used multiple other software's in the past to collect data from my students. I found that every single other software that I used had limitations and costs associated with it that just continue to go up the more forms I created. The thing I love the most about Airtable is that it has a beautiful interface, it's free to use, and I don't ever lose access to my data.
Vorteile
I love everything about the forms in Airtable. They are completely customizable. They populate the data in an easy-to-read spreadsheet. It sends me automatic notifications every time that someone fills out a form. It keeps all of my systems and my school organized because I have a form for everything and there are no limits on how many forms I can have it really has allowed me to create a beautiful system of collecting data.
Nachteile
There's a ton of features in Airtable that I don't use. I think when I first started I spent a long time trying to figure out how I can use their other features. However, I don't think that every feature that they have is worth using. However, since there is no cost to Airtable that doesn't matter.
Branche: Non-Profit-Organisation Management
Unternehmensgröße: 2-10 Mitarbeiter

Täglich

für

6-12 Monate

genutzt
Quelle der Bewertung
Preis-Leistungs-Verhältnis
5
---
Airtable is my new bestie. (Nonprofit)
The interface is beautiful, user friendly, and with the incredible variety of field types, powerful views and filters, you can accomplish almost anything in here. I used Sharepoint Lists and Microsoft Flow at a previous organization, and this is a million times better. What a beautiful piece of tech!
Vorteile
This software is incredibly powerful, and once you get the hang of it, pretty simple to use. We are so grateful for the nonprofit discount, which makes it affordable for our organization. We're using it to manage grant applications and awards in tandem with other software such as Typeform, Gmail, Google Drive, and Slack. It has many powerful built in automation capabilities, and works very well with Zapier for even more power.
Nachteile
Airtable can take some effort and training to learn and master, in order to use it to it's maximum capacity.
Warum Airtable gewählt wurde
Airtable is so much more powerful. It can integrate with hundreds of other apps.
Gründe für den Wechsel zu Airtable
Airtable met our needs with the variety of extensions, automations, public facing forms, interfaces and dashboards, and integrations with software we needed to make the system function.