Über Google Workspace
Bei Google Workspace sind alle wichtigen Businesstools für Teams in einer integrierten Lösung vereint, einschließlich professioneller geschäftlicher E-Mail-Adressen. Mit Kunden, Partnern und Lieferanten kommunizieren und zusammenarbeiten. Ob über Videoanrufe, Chatrooms oder geteilte Ablagen – Sie können sich mit allen wichtigen Stakeholdern effizient vernetzen.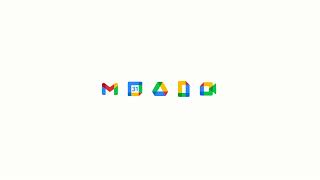 Google Workspace bietet eine Gratisversion und eine kostenlose Testversion. Die kostenpflichtige Version von Google Workspace ist ab 5,00 €/Monat verfügbar.
Kostenlose Testversion:
Ja
Alternativen für Google Workspace
Google Workspace Erfahrungen
Branche: Bekleidung & Mode
Unternehmensgröße: Selbstständig

Täglich

für

1-5 Monate

genutzt
Quelle der Bewertung
Preis-Leistungs-Verhältnis
5
---
Sehr gut
Ich finde Google Workspace perfekt und es erfüllt seinen Zweck bestens
Vorteile
Es ist einfach und sehr übersichtlich top
Nachteile
Bis her habe ich keine negativen Nachteile
Branche: Gesundheit, Wellness & Fitness
Unternehmensgröße: Selbstständig

Täglich

für

Mehr als 2 Jahre

genutzt
Quelle der Bewertung
Preis-Leistungs-Verhältnis
5
---
Google Workspace Makes Running A Business Much Easier
Exceptional. Very affordable and meets all my business needs for documentation management, spreadsheets, form creation, scheduling, task prioritize, and calendar sync with my marketing platform.
Vorteile
Google Workspace allows me to run my business while on the go. I am currently a hybrid business with in-office and virtual services. As I transition my business to virtual only over the next year, I enjoy the benefits of having access to all my documents and spreadsheets in Google Drive, my calendar for scheduling, and my email. When I receive calls, I can immediately schedule clients. In addition, I can create tasks on my calendar with due dates so that I get reminded. Google Workspace is the user-friendly all-in-one business platform that is very affordable.
Nachteile
Occasionally, it goes offline while I am working on my laptop. Fortunately, I can access what I need on my smartphone!
Gründe für den Wechsel zu Google Workspace
Google Workspace has immediate back-up and is accessible via any smart device.
Branche: Bildungsmanagement
Unternehmensgröße: 10.000+ Mitarbeiter

Täglich

für

Mehr als 2 Jahre

genutzt
Quelle der Bewertung
Preis-Leistungs-Verhältnis
5
---
Great for Files, not for Filers
Overall it is a good service to utilize to keep documents. Less so for anything more advanced, as you will have to do all the work and not rely on the system to assist you to find, store, and recover documents. Also, pray that you never leave that company or organization, as getting your files in the exact way they are on your drive, will never occur, and you will find out you lost a lot of documents you didn't know and weren't made aware.
Vorteile
Workspace has changed names but not really changed much else along the way. Its capacity to combine different areas of the Google ecosystem has been needed. Especially for university plans, it is very productive and useful to help keep documents and a large number of data together and collected. One of the great things is using shortcuts to get to other parts of the drive. That saves a lot of time and allows you to organize much better. However, it is not the most conducive when you transfer.
Nachteile
There is not a lot of discussion or understanding that once you put it into a personal drive there is no real way to get it cleanly out again even if you download it or send it. With the way that it complicates things by ownership and giving the administrators too much control on who you can share it with and not being able to move things from a private personal drive to a shared drive in a large capacity, you will then be stuck if your company or organization changes names or changes drives. We went Google to Google but changed the domain, which was and is a mess. The search to find files is junk, the capacity to keep organized unless you yourself are great at file management is also not good, and the lack of a beautiful dashboard and ease of flowing within the google ecosystem makes this a product that very much is like other google products... half baked with a lot of potentials.
Warum Google Workspace gewählt wurde
The company offered an unlimited tier. You switch when you have more data you need to store.
Branche: Bildungsmanagement
Unternehmensgröße: Selbstständig

Wöchentlich

für

6-12 Monate

genutzt
Quelle der Bewertung
Preis-Leistungs-Verhältnis
4
---
Review of Google Workpace
I do use google g-mail, google docs, google drive, google duo, and, my most favorite google sheets. I use them time to time but google docs and google g- mail daily. I find everything regarding google workpace amazing, easy to use, instant, rapid and convenient. I want to keep using it as it makes my professional life really easy.
Vorteile
It's compatibility and usage. Its vast features and services. All are my beloved. The desired feature for me is google- g- mail and google docs where I can generate my documents and transfer to anyone. It becomes easy and in a rapid use for me. Its integration with other social media apps (WhatsApp, facebook, snapchat etc.) is a compromised area. But all the email to email integrations are superb.
Nachteile
The capacity to upload and safe files. The free limit to save files is less. This quality must be inserted in it by increasing the limit to save files in free trials.
Branche: Informationstechnologie & -dienste
Unternehmensgröße: 2-10 Mitarbeiter

Täglich

für

Mehr als 2 Jahre

genutzt
Quelle der Bewertung
Preis-Leistungs-Verhältnis
5
---
Google Workspace is your Office.
Incredibly, I was able to cut costs associated with operating an office system or teamwork, because Google Workspace has almost everything you need to work. Google Workspace can be integrated with various platforms and third-party applications, making it easier for me to be more efficient in working on small and large-scale projects.
Vorteile
Google Workspace is very easy to use and affordable for a small company like mine, but it doesn't take away the professional and sophisticated side that can help with all the work. Have various features been needed to complete work in an office without having to think about where to store, time to organize, and people to maintain technical operations. And I can work even outside the office or at home or while on vacation, can organize many people who work on one project in real time in sharing data and work.
Nachteile
Customization in notifications that may be less varied and detailed, so sometimes we have to open in detail what the notifications are given by Google Workspace.