Über Alemira Proctor
Alemira Proctor is an AI-enabled remote proctoring solution for online education, HR, and corporate training. It uses facial recognition technology to verify test-taker identity. Alemira platform enables organisations to monitor student behaviour in real-time during online exams to prevent cheating. It is compatible with PCs and mobile devices and provides an open API for integration with LMS and testing platforms. Alemira remote proctoring platform can detect test-taker gaze, voice, and emotion as well as tab changes, test-taker absence, and stranger presence. With Alemira Verbal tool, students can take oral exams remotely while maintaining test integrity. Video recordings of end-to-end exam sessions are conducted using a test-taker's camera and microphone.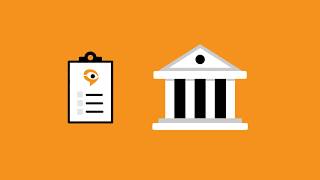 Alemira Proctor bietet keine Gratisversion, aber eine kostenlose Testversion.
Alternativen für Alemira Proctor
Alemira Proctor Erfahrungen
Branche: Hochschulbildung
Unternehmensgröße: 11-50 Mitarbeiter

Weitere

für

6-12 Monate

genutzt
Quelle der Bewertung
Preis-Leistungs-Verhältnis
5
---
Useful services and great customer support!
The Examus proctoring services offer a number of helpful measures to prevent cheating or any sort of behaviors that are stated as not being allowed during testing. Their reports for each participant made it easy to review the video/screen view and their software automatically detects a number of different issues that could contribute to deception in some capacity (e.g., another person in the screen, looking away from the screen, typing something in a separate screen). This service also enabled me to run as many participants as needed at the same times, which is often a consistent difficulty posed by in-person research. Additionally, as my research relies heavily on "memory," it was very important to me that my participants weren't engaging in any recording, typing, writing, or other behaviors that would give us an inaccurate look into the conditions under which people are likely to remember certain bits of information. Examus's services were also priced really well, with flexible plans that allow you to pay per month, per participant, etc.
Although my research is still ongoing, I anticipate the services that Examus offers to continue to offer what I have needed to complete my research. I look forward to utilizing the platform in the future, and have had only positive experiences so far with Examus!
Vorteile
They are very responsive to any questions I have had, the services they offer are very helpful and the software detection has been very accurate, the pricing is great and I love the flexiblity in paying per person or per month, etc. The product is easy to use, I haven't had issues thus far.
Nachteile
I can't think of anything at this time.
Branche: Bildungsmanagement
Unternehmensgröße: 11-50 Mitarbeiter

Täglich

für

6-12 Monate

genutzt
Quelle der Bewertung
Preis-Leistungs-Verhältnis
5
---
SprintiDea partners with Examus Proctoring for Live&remote proctored assessments
Very good find as a AI based & Live Proctoring solution for our Assessment platform.
Examus's technical Support team is the best team, Avaialble 24/7 for any small or critical querry/support , they would help to solve within minutes.
Vorteile
The easyness of integration to own platform.
Best Tecnical support
Stable and study solution,
We always have 3 Hours live assessments
Nachteile
Need featre support up to 20 participants in one screen for a single proctor to invigilate using a bigger screen to view all the participants in single screen.
Branche: E-Learning
Unternehmensgröße: 2-10 Mitarbeiter

Monatlich

für

1-5 Monate

genutzt
Quelle der Bewertung
Preis-Leistungs-Verhältnis
5
---
Amazing customer support, and I am a small company with lots of questions!
I loved working with this company, and look forward to using their service again.
When you are in need of proctoring, you will probably need some hand holding (especially at the beginning), they make sure to support you all the way.
Vorteile
I had a complex test, broken in 2 parts, and different moving parts. Besides the software, which is great, I loved the attention the company gave me, and how much they made sure to meet every single one of my needs.
Nachteile
Part of their programming made it so that if I wasn't 100% clear with my instructions, or people made mistakes, the default screens made it a bit confusing.
You need to have your documentation in order and make sure to have back up communication plans in order to help students along who may have trouble navigating the platform.
Branche: Bildungsmanagement
Unternehmensgröße: 201-500 Mitarbeiter

Weitere

für

1-5 Monate

genutzt
Quelle der Bewertung
Preis-Leistungs-Verhältnis
5
---
Excellent support and smooth guidance
Excellent experience and would love to work with them
Vorteile
The software offers several options for different type of customers and it was perfect for a small program like ours. The team support was always there, they are very helpful and super professional.
Nachteile
It is nothing negative but I think they should increase their prices when it comes to giving exams to small programs so that they will be more encouraged to do more of it.
Branche: Einzelhandel
Unternehmensgröße: 11-50 Mitarbeiter

Weitere

für

1-5 Monate

genutzt
Quelle der Bewertung
Preis-Leistungs-Verhältnis
5
---
Proctoring + Engagement measurement tool
Positive experience overall. Help see the engagement process and its flaws, this not only helps with the educational process but also brings a lot of insights to people who work with training programs and in the marketing field (influences and YouTube stars to know their audience better).
Vorteile
Engagement measurement tool, online proctoring for remote training sessions
Nachteile
Two products that I used werepretty simple in use and met my expectations, not sure about cons, will continue to use and see if anything pops up! Hopefully not!