Über Atlas Planning
Atlas Planning Platform ist eine KI-gestützte, cloudbasierte End-to-End-Planungslösung für Lieferketten. Unternehmen in den Bereichen Lebensmittel und Getränke, Konsumgüter, Elektronik, industrielle Fertigung, Großhandel, Einzelhandel, Bekleidung, Biowissenschaften und anderen können die Lösung für die Verwaltung ihrer Vertriebs- und Betriebsplanung (S&OP-Prozess (Sales and Operations)) anpassen. Atlas Planning Platform bietet eine Reihe von Softwarelösungen, darunter Bedarfsprognosen, Bestandsoptimierung, Liefermanagement, Finanzplanung, Verkaufsprognosen, Kapazitätsplanung und mehr. Nutzer können Planungsaufgaben so festlegen, dass sie automatisch abgeschlossen werden, und Berichte für Nutzer erstellen, um ihren Bedarf, ihre Kapazität, ihren Auftragsstatus und ihre Kompromisse in Bezug auf Kosten, Gewinn, Marge und Service zu analysieren. Atlas Planning ist eine cloudbasierte Plattform und kombiniert fortschrittliche Analysen und maschinelles Lernen mit einer schnellen Liefermethodik und einem Team von Fachleuten für Lieferketten, um Unternehmen dabei zu helfen, bessere und schnellere Entscheidungen zu treffen.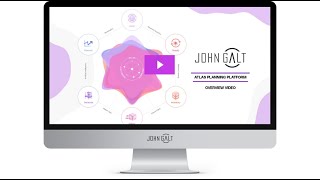 Atlas Planning bietet keine Gratisversion.
Startpreis:
Nicht vom Anbieter bereitgestellt
Kostenlose Testversion:
Nein
Alternativen für Atlas Planning
Atlas Planning Erfahrungen
Branche: Sportartikel
Unternehmensgröße: 1.001–5.000 Mitarbeiter

Täglich

für

Mehr als 2 Jahre

genutzt
Quelle der Bewertung
Preis-Leistungs-Verhältnis
5
---
Global Demand/Supply Planning and Replenishment
The ability to customize the solution based on our business needs is a benefit and has been a great experience with proven results.
Vorteile
Very easy to configure and customize. There are so many options and ways of working. You can accommodate many business processes in this application and make them better.
The ability to create hierarchies and organize data is very important.
Ease of use is a key feature.
Using across the global supply chain and global locations. The application supports multiple business units and processes within our organization.
Nachteile
Always room for improvement for the software. John Galt is very receptive to hearing our ideas for improvements and they provide monthly releases.
Warum Atlas Planning gewählt wurde
Needed more functionality and performance
Gründe für den Wechsel zu Atlas Planning
Better functionality with hierarchies.
Branche: Konsumgüter
Unternehmensgröße: 501–1.000 Mitarbeiter

Täglich

für

Mehr als 2 Jahre

genutzt
Quelle der Bewertung
Preis-Leistungs-Verhältnis
5
---
John Galt review 10 plus years with the product!
Very good! We have used it for over 10 years and the Galt team has helped us grow at every turn.
Vorteile
The best thing about John Galt is their ability to grow with you. We have now incorporated 6 companies under our umbrella and all are using John Galt. The ease of training new users to the software has been very helpful in getting new people on board with our planning. Additionally because it is easy to use new user likes the system.
Nachteile
Maybe reporting but I do prefer a separate reporting tool that utilizes the Galt information
Warum Atlas Planning gewählt wurde
Syspro did not have the customer forecasting abilities that were needed in a growing consumer goods company.
Gründe für den Wechsel zu Atlas Planning
They were much more flexible in creating a system that our team needed. They were very price competitive. We meet other companies that used the software and were impressed with the results we saw.
Branche: Baumaterial
Unternehmensgröße: 51–200 Mitarbeiter

Täglich

für

Mehr als 2 Jahre

genutzt
Quelle der Bewertung
Preis-Leistungs-Verhältnis
4
---
Success Using The Atlas Planning Software
We moved to the Atlas Planning system from a vintage ERP package with limited forecasting capability and no data hierarchy/roll-up. The efficiency we gained using Atlas has supported dramatic growth for our organization over the last several years.
Vorteile
The Atlas software works equally well for visually oriented users as well as those that prefer data in table format. The flexibility for the user to modify custom views is very straight forward both in graphical views as well a data tables. The ease of setting up hierarchy views of your data that are drillable makes the tool set perfect for using in all levels of planning process. Atlas is adaptable to various time segments for planning, day, week, month, etc and has proven an ability to adapt to support our changing business.
There is a wide range of forecast tools within the Demand Planning Engine that can support the basic user with time series models or grow with user knowledge into more advanced forecasting methods. Integration with other other systems has been very straight forward with ease of import and export of data.
Nachteile
A key weakness of the software has been reporting capability within the base package. This is made up for by the ease of data export to other reporting BI tools.
Branche: Essen & Trinken
Unternehmensgröße: 5.001–10.000 Mitarbeiter

Täglich

für

Mehr als 2 Jahre

genutzt
Quelle der Bewertung
Preis-Leistungs-Verhältnis
5
---
Effective Solution for End-to-End Supply Chain
Vorteile
Easy to configure to match current business processes. The software is very flexible, enabling extensive configuration to meet business needs without customizing in a way that would make upgrading difficult. Ability to create and use multiple hierarchies is a huge win, as well as to integrate into our supply planning process.
Nachteile
The ability to configure everything adds complexity, so you have to get things right on the setup side. The John Galt team has been great in helping us in this regard, both adding insight into best practices and making the tool work the way we need it to.
Branche: Chemikalien
Unternehmensgröße: 501–1.000 Mitarbeiter

Täglich

für

Mehr als 2 Jahre

genutzt
Quelle der Bewertung
Preis-Leistungs-Verhältnis
5
---
Extremely Versatile Software
See Pro's Comment - extremely happy customer and a very happy Supply Chain that can focus on more value added work now thanks to Atlas.
Vorteile
This software is fairly limitless. If you know math, the limits in creating processes to automate your demand and supply planning teams are endless. We have more value added work that we can focus on upon a successful implementation and set up of Atlas. The forecast options are simple to use with as many filters, hierarchies as necessary to view your business anyway you need around your data key and item attributes. Essentially, if you can think of what will make your life easier, Atlas can do it for you. Customer service is spot on, their support is very responsive, and they build a relationship with all of their customers.
Nachteile
This is a very powerful tool and will take quite some time along with a lot of whiteboarding to set up the way you want the tool to perform for you. This isn't really a con, but more so a point of view if anyone is just looking for something out of the box to work you might need to think of how your supply chain will run 5 years from now. Atlas gives you options to pivot with the changes of the economy and market.