Über SuiteCRM
SuiteCRM ist eine Open-Source-Plattform für CRM, die die Anforderungen kleiner bis großer Unternehmen erfüllt. Die Lösung kann entweder lokal oder in der Cloud installiert werden. Das Tool lässt sich an die Bedürfnisse von Unternehmen in jeder Branche anpassen.
Mit SuiteCRM können Nutzer Geschäftsprozessmodelle erstellen und flexible, automatisierte Aktionen entwerfen, die jederzeit ausgeführt werden können. Nutzer können auch Verkaufspipelines modellieren und Vorlagen für Kundenangebote erstellen, Preisstrategien kontrollieren, Vertragsverlängerungen pflegen und den Fortschritt von Leads verfolgen.
Nutzer können Kunden auch durch geschäftsspezifische Self-Service-Portale unterstützen. Kundenbetreuungsteams werden sofort über Kundenanfragen informiert und Kunden werden sofort benachrichtigt, wenn die Probleme angegangen und gelöst wurden.
SuiteCRM ist kostenlos herunterzuladen und zu verwenden, wobei die Anpassung kostenpflichtig ist. Ein Community-Forum steht für kostenlosen Support zur Verfügung, während für kleine und mittelgroße Kunden dedizierte Support-Dienste und für Großunternehmen Lösungen mit dedizierten Account-Managenden zur Verfügung stehen.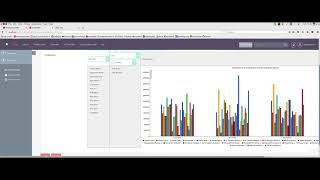 SuiteCRM bietet eine Gratisversion und eine kostenlose Testversion.
Startpreis:
Nicht vom Anbieter bereitgestellt
Kostenlose Testversion:
Ja
Alternativen für SuiteCRM
Branche: Marketing & Werbung
Unternehmensgröße: 2-10 Mitarbeiter

Täglich

für

Mehr als 2 Jahre

genutzt
Quelle der Bewertung
Preis-Leistungs-Verhältnis
5
---
Simple and Effective
We work everyday with the CRM (I can't imagine to work without) all the departments: Sales - Customer Care - Administration find their info and help to keep the data up to date.
Collecting data a tacking activities help us to create a richer and richer database.
Vorteile
It's easy to use and to customize. We've adapted to some of our internal processes and at the same time we adapted some processes to the SuiteCRM way.
Has a a lot of features and some new one are released frequently enough.
As an Open Source project is easy to integrate with other platform.
Ii love the "no license" approach because I can't think of a CRM solution not to be used by all the peopple in a company.
Nachteile
Community support is not always very quick, but is part of the game.
Some integrations (Google calendar) are still not completely working well.
Warum SuiteCRM gewählt wurde
SugarCRM started to offer licences based packages and reduce the Community Edition support
Gründe für den Wechsel zu SuiteCRM
open source solution and no licences
Branche: Informationstechnologie & -dienste
Unternehmensgröße: Selbstständig

Wöchentlich

für

Mehr als 2 Jahre

genutzt
Quelle der Bewertung
Preis-Leistungs-Verhältnis
4
---
Drop in Replacement for Similar CRMs with Both Open Source and SaaS Versions
Contact management, email marketing, calendaring, and integrated phone call followup.
Vorteile
Without going feature by feature I think it's fair to say SuiteCRM is a drop-in replacement for popular open source and SaaS CRM (customer relationship management) applications. I use the open source community version on an in-house server for internal operations. I've also set it up for a young non-profit organization to manage constituent, board and funder relationships. The software is popular enough that it is included in the group of softwares that can be automatically installed on a hosting account. I'm happy that the developers update it on a regular schedule as well as pay close attention to bugs that crop up.
Nachteile
SuiteCRM is not as polished or aesthetically pleasing as some of the others in this space. Feature for feature it's a good alternative but many of the features either lack intuitiveness or depth or ease of use. They feel rushed and would do better with maturation.
Warum SuiteCRM gewählt wurde
Very similar to vTiger but open source version is updated more frequently.
Gründe für den Wechsel zu SuiteCRM
Open source. Can install on own server. Has SaaS option in addition to self-serve. Free community edition.
Branche: Öffentliche Sicherheit
Unternehmensgröße: 51-200 Mitarbeiter

Täglich

für

Mehr als 2 Jahre

genutzt
Quelle der Bewertung
Preis-Leistungs-Verhältnis
5
---
About What You'd Expect From A Free CRM
I am the admin of Suite CRM for my work place. Our sales team uses this platform to track leads, opportunities, and to generate quotes and invoices. We have imported our part numbers from Excel. It has allowed us to add custom fields and also allowed us to create custom pdf templates for the quotes. We use Suite CRM every day. We like that it is free and that we can host it in house as opposed to in the cloud. Overall it is easy to use, but not a perfect solution. Only certain fields can be flex related to other fields in other modules, so sometimes certain custom fields do not auto-populate. It does have nice in depth reporting and searching functionality. It has a lot of flexibility to make it work for your own unique business needs. The biggest draw back is lack of support and a ton of bugs in the code of both Suite CRM and the optional modules. A lot of time is spent debugging the platform and we are not programmers so sometimes fixing one bug leads to other bugs or can quickly cripple the system leaving it down for hours while we try to solve the bugs. Because it is such an important part of each call our sales team takes, it is a big deal when the system goes down. Because my main job function is not maintaining the CRM, it also means taking time away from other projects. Overall though; what do you expect for free? We are still satisfied and have been using Suite for several years now because it is free and full of flexible functionalities.
Vorteile
It's Free
Able To Host It On Your Own Server Instead of In The Cloud
It's Simple To Use
Ability To Create Your Own Modules
Lots Of Other Modules Are Available For Free or Paid In The Community
These Modules Allow You To Do Just About Anything With This CRM
Nachteile
Their Support Is Not Very Good - I Have Posted In Their Forums Seeking Support And Never Heard Back
They Don't Provide Phone Support For The Free Version
There Are A Lot Of Bugs In The Code
Sometimes Updates Fix One Bug and Break Another
You Have To Know Code To Fix All These Bugs
If You Don't Know What You're Doing You Can Mess Up The Code and Cripple The System
Branche: Informationstechnologie & -dienste
Unternehmensgröße: 11-50 Mitarbeiter

Täglich

für

Mehr als 2 Jahre

genutzt
Quelle der Bewertung
Preis-Leistungs-Verhältnis
5
---
SuiteCRM flexible and dependable CRM
We use SuiteCRM as the central repository for Customer Care. We keep track of all contacts we have with them, planned and complete. This is an essential hub for our team to make sure that any contacts with customers are well-informed, including the latest communications that have happened. Emails flow into and out of SuiteCRM, so those streams are included, along with the Calls, Tasks, Campaigns, etc. SuiteCRM also connects with our sales automation platform (Act-On) so that leads can be followed up on, making the Customer Journey visible within one place.
Vorteile
SuiteCRM allows us to add custom fields and change practically every screen and view, as well as data exports. This is critical as we refine our processes and change direction, we are able to reflect those changes in the CRM that we are using. Because of its Open Source foundation, we can change things pretty deeply, if we choose to.
Nachteile
There are sometimes slowdowns that make for a bit of "click and wait" syndrome. These have usually resolved themselves; in some cases we've had to have our sysadmin dig in and adjust some things to speed it back up.
Branche: Informationstechnologie & -dienste
Unternehmensgröße: 2-10 Mitarbeiter

Täglich

für

Mehr als 2 Jahre

genutzt
Quelle der Bewertung
Preis-Leistungs-Verhältnis
5
---
One of the best Open Source CRM Alternatives
Vorteile
Being open source not only means it is free to install on your own infrastructure, but it provides a lot of freedom to customize as needed for any business. Even without access to the code, modules can be created from the user interface, and it has complete features for reporting, marketing, support, abd workflow automation, which is still hard to find in many modern alternatives.
Nachteile
The interface is being updated, but still feels dated compared to other tools. It is very functional tho. Developing custom solutions provides the same challenges as the code depends on some old coding methods, but this is also in constant improvement.
Gründe für den Wechsel zu SuiteCRM
As a software developer I was attracted to all the customization that open source software allows, the community is helpful and the software is feature-complete as it is. I've also been able to customize it for specific industries such as Real Estate, which proves the value of this package, even with its challenges.