Über InfoFlo
InfoFlo ist eine integrierte CRM-Lösung, auf die online zugegriffen oder die vor Ort installiert werden kann. Das System bietet Kontaktmanagement, Computer-Telefonie-Integration, Marketing- und Vertriebsautomatisierung sowie Kundenbetreuung. Nutzer haben außerdem Zugriff auf die Kernfunktionen von InfoFlo, wie E-Mail-Marketing, Termine und Besprechungen, Projektmanagement, Skype- und Outlook-Integration sowie Aufgabenmanagement, die alle von Teammitgliedern gemeinsam in Echtzeit genutzt werden können.
InfoFlo hilft Kunden dabei, ein CRM zu erstellen, das auf ihre Unternehmensgröße und -bedürfnisse angepasst ist. Die Lösung kann von kleinen bis mittleren B2B-Unternehmen in einer Vielzahl von Branchen genutzt werden, darunter Buchhaltung, Software, Bauwesen, Immobilien, Gesundheitswesen und mehr. Darüber hinaus bietet sie Projektmanagement-, E-Mail-Marketing-, Fakturierungs- und Dokumentenmanagementmodule als Add-ons.
InfoFlo bietet Kunden auf seiner Website Zugang zu Schulungstools und -videos und stellt Kundenbetreuung über ein Online-Ticketsystem bereit.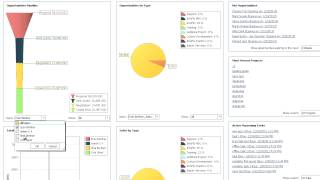 InfoFlo bietet keine Gratisversion, aber eine kostenlose Testversion.
Startpreis:
Nicht vom Anbieter bereitgestellt
Kostenlose Testversion:
Ja
Täglich

für

Mehr als 2 Jahre

genutzt
Quelle der Bewertung
Preis-Leistungs-Verhältnis
5
---
I'm working with InfoFlo for more than 5 years. Great features for a truly low price.
I organized my label and I understood my clients better
Vorteile
- Value for money
- Business layout
- Ease of use
- Overall experience
- suited for small to big size labels
Nachteile
The official APP of the product recently released and still needs some improvements which I'm sure that this will be fixed ASAP from the label.
Branche: Computer-Software
Unternehmensgröße: 2–10 Mitarbeiter

Täglich

für

Mehr als 1 Jahr

genutzt
Quelle der Bewertung
Preis-Leistungs-Verhältnis
5
---
Great Software
Keep control of my customers
Vorteile
Easy to use. Got on top of it in hours. Simple interface, simple screens. Particularly like the "relations" so you can go from Company to Employee or Employee back to company. Far more powerful than a "folder" structure which I have used previously.
Nachteile
Have only ONE style of email template. I suggest an alternative or rather an addition. Have MANY buttons on the email screen that are programmable. First button could be programmed to have the caption THANK YOU. Which on clicking simply inserts into the email text "Thank you for your email". Another button programmed to have the caption TRIAL which on clicking inserts some text into the email "You can download a trial version from our website www...... Another button SIGNATURE which inserts your signature as text.
With ten buttons you can personalise the email in a few button presses. I have been thanked so many times for my personal email using a button system. I ignore one template emails - they are a lot of text that is mainly irrelevant. The buttons give you the opportunity to personalise emails and makes a real point of difference. I have used such a system and loved it. Don't get me wrong InfoFlow is great - but this is one feature that I would use many times a day and I would warrant so would everyone else. The more buttons the better. Got other ideas too if you like this one! I develop software myself. Jeff Bilkey
Branche: Transport/Güterfrachtverkehr/Schienenverkehr
Unternehmensgröße: 2–10 Mitarbeiter

Weitere

für

1-5 Monate

genutzt
Quelle der Bewertung
Preis-Leistungs-Verhältnis
1
---
No Support During Paid Program Integration - No Refund After It Never Worked Fully
It was one of the most time exhausting experiences that ended up in me losing money for a piece of software that we do not use.
Vorteile
I thought it was going to be an inexpensive alternative to ACT, for the functions that we use, but once we added on multi-user and Outlook integration, it was the same price as my annual ACT upgrade. Things worked well on "single user" trial mode so we bought the software. Then when we tried to integrate the two users we had issues and were told we would have to buy support at $149/hour. We were given a bunch of links to "resolve our issue", but no one even bothered to explain from the beginning that there would be a "Server/Host (database)" account and all others would be a "Mini Client". The secondary users were stuck on the trial version for more than a week. If I had not been persistent, we would never even gotten the paid for licenses to activate on each machine. In the end, it was really not useable. I had my assistant spend hours on data entry from histories and notes that did not carry over from ACT and in the end, you couldn't even change the dates on the notes and there was no information visible on the summary screen without clicking into each and every note to try and find the information you were looking for. This would be the opposite of useful CRM. I tried to ask for my money back and just received a no. DO NOT WASTE YOUR MONEY ON THIS SOFTWARE!
Nachteile
The interface is cheap looking, looks like something that was designed 15 years ago. Some parts are not intuitive to use. There is no support offered at all. It seems to be run by one individual and he is very condescending. After all the problems, we were never able to get it to work for us as it had on trial version, and on the aspects that were not available during trial version. We were not offered a refund because we "trialed it". We do not use the program, because it has too many shortcomings, so we ended up renenwing ACT and having a double expenditure. DO NOT BUY THIS SOFTWARE unless you are a single user and have no previous data. Only then, it might work for you.
Branche: Finanzdienstleistungen
Unternehmensgröße: Selbstständig

Täglich

für

1-5 Monate

genutzt
Quelle der Bewertung
Preis-Leistungs-Verhältnis
5
---
InfoFlo offers an excellent CRM solution for both small and medium sized businesses.
InfoFlo offers an exceptional CRM platform enabling you to boost concentration and stay on focus to complete your workflow.
Vorteile
- InfoFlo's software design is unique among its competitors due to InfoFlo having a mainframe where modules or "add-ons" may be added or removed according to the end user's needs. As a result, InfoFlo's software is not bloated resulting in superior end user experience. The navigational experience is responsive, super reliable and fast - an important consideration when working within the same software environment daily.
- Price for start up is very reasonable - and there are no monthly subscriptions - This allows the smallest of businesses to enjoy a sophisticated CRM without the worry of monthly overhead.
- InfoFlo form editor offers an endlessly number of customized fields to address unique business needs. Having built over 100 field items in a single form within InfoFlo, I can attest InfoFlo accepted all my customized fields without the slightest hint of impacting performance nor any instability concerns during the upload process. Actually using this form is a breeze.
- Email function simple yet complete (no confusing clutter).
- Able to rename internal functions that best suits the nomenclature for my business.
- As your business grows, InfoFlo is able to grow with you - there's no worry to outgrow your InfoFlo CRM.
- Offers categories function to facilitate in search results with superior accuracy.
InfoFlo is one of the best purchases yet I have made for my business.
Nachteile
No cons but for future suggestion it would be nice to
1) add url links as an option in the form editor;
2) add links between contact and contact. Rationale: Allow you to know your contact's social circle.
Branche: Marketing & Werbung
Unternehmensgröße: 2–10 Mitarbeiter

Wöchentlich

für

Mehr als 1 Jahr

genutzt
Quelle der Bewertung
Preis-Leistungs-Verhältnis
5
---
After Goldmine left the single user market found InfoFlow as an affordable Windows CRM...
An afforadable contact management that includes basic project management option.
Vorteile
The price is affordable for an individual, small business or mid-size business. All the basic functionality seems to be there. The system is modular so you can purchase the modules or functionality you need. One time purchase includes future updates, not a subscription. One of the few CRM systems with a Project Management module included. The Project Management module was a deciding factor. My needs included keeping up with companies, contacts, activities, schedules and monitoring projects. Additionally use it for sales and opportunity management.
The interface is clean and easy to navigate. There is some basic customization capability.
You can create a "template" that populates the task based on the type of new Project when a new project is created. Great feature.
Nachteile
I like having a History Tab to keeps up with all completed activities; calls, meetings, task, projects, sales, etc. I miss not having a specific place to look at completed activity for a customer of company.
There is limited customization available from the settings. You can create additional fields / custom fields, you can create task types, status, priority, etc. You can change the field labels to better fit you organization. While not highly customizable the basic system is very flexible and meets my needs.
Key dislike is that the documentation is limited. There is a knowledge base online but not a "user manual"
When updates are provided there is no way to find what is included, the update page is very out dated.