Über Paymo
Paymo ist eine cloudbasierte Lösung für das Arbeits- und Projektmanagement für kleine und mittlere kundenorientierte Unternehmen. Diese Lösung unterstützt Remote-Arbeit und bietet Teamkollaboration, Ressourcenplanung, Zeiterfassung und Projektbuchhaltung in einer einzigen Suite.
Mit den Projektmanagementfunktionen kannst du Projekte erstellen, Aufgaben mit mehreren Empfängern hinzufügen und diese zur späteren Verwendung als Vorlage speichern. Was bleibt, ist die Überwachung des Projektfortschritts (erfasste Zeit versus ursprüngliche Budgets) und die Verwaltung der Arbeit über eine der vier verschiedenen Aufgabenansichten: Liste, Tabelle, Board und Gantt-Diagramm.
Paymo bietet dir außerdem einen integrierten Timer, Desktop-Anwendungen und mobile Apps sowie genaue Arbeitszeittabellen, die Einblicke in deine Produktivität bieten. Daten können später auch als Zeitberichte exportiert und mit deinen Kunden geteilt werden, was für ein zusätzliches Maß an Transparenz sorgt.
Die Projektbuchhaltungsfunktionalität zur Verfolgung von Ausgaben, zur Erstellung automatisierter Kundenrechnungen und zur Umwandlung von Vorschlägen in Projekte wird die dabei helfen, deine Finanzen im Griff zu behalten und sicherzustellen, dass du pünktlich bezahlt wirst.
Paymo bietet zwei kostenpflichtige Pläne und einen kostenlosen Plan für Einzelpersonen und Freiberufler.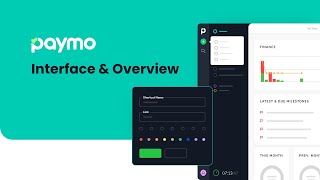 Paymo bietet eine Gratisversion und eine kostenlose Testversion. Die kostenpflichtige Version von Paymo ist ab 5,95 $/Monat verfügbar.
Branche: Design
Unternehmensgröße: 2–10 Mitarbeiter

Täglich

für

Mehr als 2 Jahre

genutzt
Quelle der Bewertung
Preis-Leistungs-Verhältnis
5
---
Our main tool to run the business
We have been working with Paymo for more than 5 years now and over the years we've seen constant improvement with new features. It's a rich feature tool for a low price and it suits our company as no other does, not only in what they offer but in an intuitive and easy-to-use tool. The timer, invoices using the timesheet, team scheduling, sending estimates, all those make the difference in our business and has help us to save and make money.
Vorteile
The timer is the best feature of Paymo. We search a lot but none of the other tools allows us to easy time our work and bill our clients as Paymo, with an always-visible timer. And the ability to bill our clients with the timesheet completes our process perfectly.
Nachteile
It's lacking a client portal, where they have all information about their project and invoices
Gründe für den Wechsel zu Paymo
The always-visible timer and invoicing with timesheet abilities.
Antwort von

Paymo

Time tracking FTW, Leticia - thank you :)

I think there's a misunderstanding. The current client portal allows clients to view their invoices. Just be sure to add them as contacts too: https://help.paymoapp.com/en/articles/900000-how-do-i-add-a-contact-to-a-client

They can't see the project progress, something that is going to be fixed with the next release of the client portal. That will grant guest users in-app access.

This is our #1 priority right now, so stay tuned!

Kind regards,
Marcel

Beantwortet am 18.6.2020
Branche: Verbraucherdienste
Unternehmensgröße: 11–50 Mitarbeiter

Täglich

für

6-12 Monate

genutzt
Quelle der Bewertung
Preis-Leistungs-Verhältnis
4
---
Small team planning
I really care about our employees. Because we're a small flock doing what we love every day we're even more like a family. The expense and time tracking tools help me get everyone paid accurately which is greatly appreciated.
Vorteile
Billing, invoicing, expenses, time tracking, project planning, task planning and tracking (in app), Gantt charts. 50 or 100 GB storage. With every new account user I invite I can select their permissions.
Nachteile
Time tracker doesn't shut off or pause if left on by accident or if I step away from the screen. Project manager isn't as robust as the rest of the software and Gantt charts aren't included in the small office plan.
Warum Paymo gewählt wurde
Paymo is a bit beefier
Branche: Informationstechnologie & -dienste
Unternehmensgröße: Selbstständig

Täglich

für

1-5 Monate

genutzt
Quelle der Bewertung
Preis-Leistungs-Verhältnis
3
---
Project and task management without surprises
overall sufficient experience. It does not create particular problems for you, nor does it give you particular satisfaction. to work in a group it's fine, as long as you don't have high customization requirements
Vorteile
Paymo's ease of use is disarming: it allows you to configure your project and your tasks in an instinctive, fast and reliable way
Nachteile
Working in Paymo I often feel the need to represent my projects in alternative ways, such as a mind map, or generally a graphic board .. but this is not possible in Paymo
Branche: Marketing & Werbung
Unternehmensgröße: 2–10 Mitarbeiter

Täglich

für

1-5 Monate

genutzt
Quelle der Bewertung
Preis-Leistungs-Verhältnis
5
---
Paymo is the easiest project/billing/payment platform I've ever used and their support is...
I spend half as much time getting things done in Paymo compared to my last system (Bonsai). My old solution wasn't horrible, it's just that Paymo is so much better.I'm spending less time in the software because everything's seamless, and that's with my number of projects more than doubling right around the time I was onboarding. Seriously, the support has been fantastic.
Vorteile
Before I talk about my experience with individual features, it's super important to me to say how incredibly responsive and helpful Paymo's support team is. Throughout my onboarding process, we ran into a few issues (some my fault, and a couple small glitches on Paymo's side), but their support team is the best I've ever had. They're fast, helpful, and are serious about taking care of me. Shout out to [sensitive content hidden], who have both been so helpful! The entire reason I switched to Paymo (from Bonsai) was because my old solution was so frustrating in locking me into dumb processes from Project > Tasks > Estimate > Complete Tasks > Invoicing, it was a nightmare. I have retainer clients that will send us a set of small 1 or 2 hour quick tasks, but billing against them was a nightmare because of how Bonsai locked you into their Step 1, step 2, step 3 process.Paymo doesn't get in my way like Bonsai did, it's soooo much easier to track time, capture a subset of timesheet hours into an invoice, and send it on. No kidding, Paymo saves me about 15 minutes on every invoice I sent and probably saves at least 30 minutes for each estimates/quotes.The Paymo macOS app is phenomenally convenient for tracking time on projects. I will never again be without a time tracking app like Paymo, I've recaptured so many lost billable hours by using it.Their Paymo Payments system has worked great for me. I don't have all that much to comment on because it's just seamless for the client.
Nachteile
I ran into some issues when signing up for their payments system (their payment system works great, this is just the sign-up process). At the time, I was a sole proprietorship and I don't think their processes were tuned that well for my type of business because I had to send in a lot of documentation to get approved (I think it was for fraud prevention measures).BUT, I want to say [sensitive content hidden] was so helpful, and really made it her mission to handle it and get it pushed through, which she did. And she's also lovely and friendly to talk to.There have been one or two other small glitches I ran into that were both handled by support immediately. Neither of them were mission-critical or blocked anything I had to get done. Bpgo
Gründe für den Wechsel zu Paymo
It did everything I needed it to and then some, but it was still simple and well thought out. Every feature is a real feature, there's nothing that's been shoehorned in or half-baked. Also, the workflows are really flexible, so I'm not stuck in "their process", I can use my own preferences and workflows.
Branche: Design
Unternehmensgröße: 2–10 Mitarbeiter

Täglich

für

Mehr als 2 Jahre

genutzt
Quelle der Bewertung
Preis-Leistungs-Verhältnis
5
---
Simple to use Paymo
It's easy to use, I have no reason to change.
Vorteile
Simplicity, intuitiveness, speed, Good user experience (UX).
Nachteile
Frequent updates, I have nothing more to add.