Über Airtable
Airtable ist eine cloudbasierte Projektmanagementlösung für kleine und mittlere Unternehmen sowie Abteilungen in größeren Unternehmen. Dieses System konzentriert sich vor allem auf die Datenorganisation und -kollaboration. Das System verwendet ein Tabellenkalkulationsformat, um Daten zu organisieren. Zusammenhängende Daten können miteinander verknüpft werden: Zum Beispiel können Kontakte mit ihren Unternehmen oder Artikel mit ihren Lieferanten verknüpft werden. Airtable ist mit mehreren Geräten kompatibel. Auf Desktopcomputern sehen Nutzer die Daten in einem Tabellenkalkulationsformat, während sie auf mobilen Geräten in Form von antippbaren Karten angezeigt werden können. Auf beiden Geräten können Nutzer Daten hinzufügen und entfernen, Dateien anhängen und Tabellen freigeben. Airtable integriert Dienstleistungen wie Dropbox, Box, Evernote und Google Drive. Die Tabellen in dieser Software können gemeinsam genutzt werden, und Nutzer können verfolgen, wer wann Änderungen an den Dokumenten vornimmt. Außerdem ist ein Chattool eingeschlossen, mit dem sich Nutzer untereinander unterhalten können, während sie an den Tabellen arbeiten. Airtable wurde 2012 gegründet und wird weltweit angeboten. Der Preis für diese Software wird pro Nutzer und Monat berechnet. Eine mobile App ist für iOS verfügbar.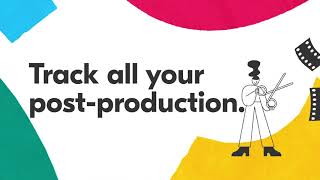 Airtable bietet eine Gratisversion und eine kostenlose Testversion. Die kostenpflichtige Version von Airtable ist ab 12,00 $/Monat verfügbar.
Startpreis:
12,00 $/Monat
Kostenlose Testversion:
Ja
Alternativen für Airtable
Branche: Design
Unternehmensgröße: 11-50 Mitarbeiter

Täglich

für

Mehr als 2 Jahre

genutzt
Quelle der Bewertung
Preis-Leistungs-Verhältnis
5
---
Once I started using it, any other table option makes me turn off
It absolutely gives me the edge in planning my work.
Vorteile
Just the variaties of ways to show data - table, kanban, gallery, calendar, timeline, form! Its incredibly versatile and means you can craft it to many different types of people from CEO, to Marketing, to Finance.
Nachteile
The only downside I can see is that the per-seat amount can get high for multiple team members, I wish this could be lower or to only include core team members in that amount while having 'visitors' that have less access in the document.
In Betracht gezogene Alternativen
Jotform
Warum Airtable gewählt wurde
Excel really feels like software from another century, undoubtedly it is powerful, but it is also exteremely limited in its capabilities.
Gründe für den Wechsel zu Airtable
Jorform was seen more from the forms functionality, but Airtable had more powerful options for table views.
Branche: Computer-Software
Unternehmensgröße: 11-50 Mitarbeiter

Täglich

für

Mehr als 1 Jahr

genutzt
Quelle der Bewertung
Preis-Leistungs-Verhältnis
4
---
Airtable is very powerful for building internal tool or back-offices, UX could be more...
We use Airtable in several ways:
- Internal ticketing system + reporting (works great)
- Custom apps for our customers, synced with our own software (back-office logic is great, end-user UX is not, we should have used a third-party app builder to make it more user-friendly)
- CRM extension (good for one-off analytics)
- Database for some automations using Make.com (having structured data really helps)
We are overall satisfied, we manage to do everything we want and integrate Airtable with our other software. We hope that Airtable Interfaces will get better, along with some improvements in formulas.
Vorteile
Airtable is very powerful. It makes database logic accessible to non-developer profiles.
Being able to view your data in so many different ways is great.
Usecases are endless.
Nachteile
I was disappointed by the inability to create easy-to-use apps for the final user. You can either share the entire database with them - which can be overwhelming - or cherry-pick views you want to share with them - which is impractical, especially because those views aren't editable.
This makes Airtable great to build internal tools for tech-savvy teams, but in order to make it usable by other people you'll have to use a third-party app builder (Airtable will then be used as the database / back-office of your app).
In addition to that, I sometimes get frustrated with some formulas, especially "datetime" formulas and recursive logic. These can become overly complicated in Airtable.
Branche: Marketing & Werbung
Unternehmensgröße: 51-200 Mitarbeiter

Wöchentlich

für

1-5 Monate

genutzt
Quelle der Bewertung
Preis-Leistungs-Verhältnis
3
---
Tool worth trying
Though it's something I didn't use for long, I still had a good experience using the tool for a couple of months. It's still worth trying just depends on what type of projects you will use it for.
Vorteile
I like the many features that it has like surveys and different views of your project.
Nachteile
It can also get so messy at times and difficult to use since it has many functionalities that are not user friendly. Has a steep learning curve compared to others that I've tried before.
Branche: Risikokapital & privates Eigenkapital
Unternehmensgröße: 2-10 Mitarbeiter

Täglich

für

6-12 Monate

genutzt
Quelle der Bewertung
Preis-Leistungs-Verhältnis
2
---
Just didn't do it for me
I found Airtable to be a nice database alternative at first, but after using it for a while I felt it restricted me too much and was a mess to manage (too many "views", separate databases and filter-states)
Vorteile
Easy import of Excel data, multi select fields, customizable fields
Nachteile
Too many "views" make it difficult to see what part of the data you are managing right now
Hard to find the export data option (it's there but it's well hidden)
Filtering system difficult in complex situations
Slow to make change
Pricing limits you by number of rows
Warum Airtable gewählt wurde
I was looking for a simple way to manage big chunks of data about contacts
Branche: Hochschulbildung
Unternehmensgröße: 2-10 Mitarbeiter

Täglich

für

Mehr als 2 Jahre

genutzt
Quelle der Bewertung
Preis-Leistungs-Verhältnis
5
---
Transformational
Vorteile
Airtable has transformed the way I do my work. I am able to automate tasks, share information with others, and quickly compile data. It is so integrated into the way I do my work that I can't imagine functioning without.
Nachteile
Data is easy to get into Airtable and it is easy to manipulate data and information in Airtable. Getting data OUT of Airtable (e.g. printing reports) is still not as functional as I would like.