Über DEAR Systems
DEAR Systems is a cloud-based ERP solution for small to midsized retailers, wholesalers, manufacturers, and e-commerce operators. This comprehensive solution includes modules such as e-commerce, manufacturing, purchasing, sales, inventory management, and accounting. With this solution, businesses can use DEAR Inventory to create, plan, and track each phase of the purchasing process. The solution reminds users to reorder stocks in time to avoid a situation of stock-out. Businesses can see all purchase orders with specific reports for pending purchase orders and purchase cost analysis. The software records supplier-purchasing history along with product cost to help businesses make informed purchasing decisions. The manufacturing module tracks the cost of raw materials and labor and creates a multilevel bill of materials/ subassemblies. DEAR Inventory supports many inventory management functionalities, such as serial numbers, batch/log tracking, and expiration dates. Inventory aging reports help organizations gain visibility into upcoming expiration dates of products stored in a warehouse. DEAR Inventory integrates with existing applications including Xero, QuickBooks, eBay, Magento, Shopify, and ShipStation.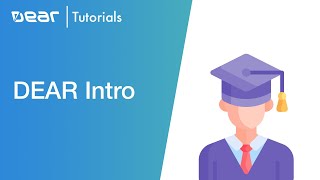 DEAR Systems bietet keine Gratisversion, aber eine kostenlose Testversion. Die kostenpflichtige Version von DEAR Systems ist ab 325,00 $/Monat verfügbar.
Startpreis:
325,00 $/Monat
Preisinformationen:
$325/month - Standard Plan $445/month - Retailing Plan $525/month - Manufacturing Plan 14-day free trial
Kostenlose Testversion:
Ja
Alternativen für DEAR Systems
Branche: Informationstechnologie & -dienste
Unternehmensgröße: 2-10 Mitarbeiter

Täglich

für

Mehr als 2 Jahre

genutzt
Quelle der Bewertung
Preis-Leistungs-Verhältnis
4
---
IntegrationKings review of Dear Systems
A great overall platform for anyone selling products in the market that wants to control their Inventory correctly and the workflows in relation to an Inventory business. Also from an accounting background it is a full end-to-end solution in relation to ensuring the accounting is 100% correct in the business.
Vorteile
The features we like most about Dear Systems and so do the clients we work with are:
- Integrations around stock control and sales workflows with Woo Commerce and Shopify.
- Complete bi-directional integration with Xero and QBooks Online.
- Love the fact that we can do Supplier Deposits and Customer Deposits, tracking them correctly within the accounting system.
- Also the fact that we can do multi-level Build of Materials for manufacturing clients and then sell via multiple of sales channel.
Nachteile
The features we least like most about Dear Systems:
- Reporting in the platform takes abit to set-up and ensure you are getting the reporting you want out of the system.
- Would like to see more integrations over time into the core platform overall as well.
Warum DEAR Systems gewählt wurde
Wanted better integration overall with the accounting within the business and in some cases wanted to move away from their old clunky ERP platform that was running their business still from a server.
Gründe für den Wechsel zu DEAR Systems
Better integration overall in relation to the accounting workflows with Xero, plus a very good Partner network and team to work with internally.
Branche: Einzelhandel
Unternehmensgröße: 11-50 Mitarbeiter

Täglich

für

1-5 Monate

genutzt
Quelle der Bewertung
Preis-Leistungs-Verhältnis
5
---
Dear systems deliver what if promises
We've been using it live for one month and so far the transition has been relatively smooth.
Vorteile
Comprehensive ERP features that are built with the workflow and accounting in mind. Excellent interface with Xero. Very customizable, but in an easy to understand fashion.
Nachteile
For those switching from other platforms, it could use better historical data import functionality. In particular outstanding orders. We had about 200 open orders when we made the switch, and had to enter them manually as Dear's import features could not handle our workflow.
Warum DEAR Systems gewählt wurde
Lightspeed retail has no ability to handle sales tax based on "ship to" address and has not integration with Avalara. In discussing with Lightspeed they seem unaware that this functionality is needed. Also, you can only integrate with one ecom site and inventory management was glitching with the inventory levels frequently wrong.
Gründe für den Wechsel zu DEAR Systems
Overall value for money, plus the focus on accounting was a strong selling point.
Branche: Einzelhandel
Unternehmensgröße: 2-10 Mitarbeiter

Täglich

für

1-5 Monate

genutzt
Quelle der Bewertung
Preis-Leistungs-Verhältnis
4
---
Still new to dear but it's looking promising
Vorteile
- Powerful software, which can be overwhelming for beginners due to its many settings.
- We're still new to the system but everything's looking familiar coming from another inventory management software.
- Onboarding process was very professional.
Nachteile
- Wish more links could be opened in new tabs, e.g. on the sales orders or purchase orders list.
- Option to see BOM on iOS app if auto-assembly is enabled.
Warum DEAR Systems gewählt wurde
Previous software provider is shutting down.
Gründe für den Wechsel zu DEAR Systems
- Zapier integration - Maturity of the product
Branche: Textilien
Unternehmensgröße: 2-10 Mitarbeiter

Täglich

für

1-5 Monate

genutzt
Quelle der Bewertung
Preis-Leistungs-Verhältnis
1
---
Terrible customer service and techincal support!!!!!!!
DEAR Systems support takes 48+ hours to respond and they have no way to call for help. Only options are to create a support ticket that gets emailed and then requires me to wait days for a response. And then when I do get a response they can not help me with my actual problem!
Vorteile
Ease of use when entering orders and tracking inventory.
Nachteile
This software does not let me sync properly with QBO and creates duplicates Customers.
Antwort von

DEAR Systems

Hello Bethany,

Thank you for your feedback. We are continuously trying to improve the service we provide to our customers.

The team tried multiple attempts to call you but each time the call went to Voicemail. After looking into this issue we found out that in the QuickBooks CDC service, it seems there are limitations from QBO side when passing information about deleted entities. We are looking at a workaround for this QBO limitation to help our customers.

Please note, for quick support please reach out to us on WhatsApp Chat (+61 2 7208 7722 / +44 20 8434 3918 / +1 206 580 1769) or FaceBook Chat (https://m.me/DEARsystems), we are always here to help you.

Regards,
DEAR Team

Beantwortet am 4.4.2022
Branche: Baumaterial
Unternehmensgröße: 2-10 Mitarbeiter

Täglich

für

1-5 Monate

genutzt
Quelle der Bewertung
Preis-Leistungs-Verhältnis
5
---
DEAR is Perfect for the Growing Business
I worked with [SENSITIVE CONTENT] in the OnBoarding team and he was awesome! My implementation took a VERY LONG time due to our business being so busy. He was so patient and would contact me every 3 weeks or so to see how things were progressing. He took so much time to go over the product with me and my coworkers multiple times. He answered MANY LONG emails from me with tons of questions. He was always pleasant, happy, so helpful, and in my opinion the greatest secret weapon that DEAR has!! Now that my implementation is complete (thanks to him) I feel like I have lost a friend. He has assured me that the Support team are just as awesome and helpful as he has been - but I don't believe anyone will ever be as amazing as [SENSITIVE CONTENT] was! Thanks [SENSITIVE CONTENT]!!
Vorteile
I LOVE the fact that I can invoice before receiving the inventory physically. We work with an overseas company and their business practice is to invoice once the product leaves their hands, however accepting their invoice made my inventory way off in QBO. So glad to be able to maintain what the true physical inventory is and not have to try to keep up with the travelling inventory too.
Nachteile
The feature I would like the least is the CRM. I was really hoping that it would work for our sales team and that they would be able to have access to the inventory information easily. However, the CRM lacked a lot of the capabilities that our sales managers were looking for to help with managing their teams.