Über Process Street
Process Street ist eine cloudbasierte BPM-Lösung (Business Process Management), mit der Unternehmen Workflow-Automatisierungen erstellen können. Die Lösung wird in Geschäftsfunktionen wie Kunden-Onboarding, Mitarbeiter-Onboarding, Helpdesk-Support, Rekrutierung und Content-Promotion verwendet. Zu den wichtigsten Funktionen gehören geplante Workflows, Berechtigungskontrollen, Webformulare, Planungstools und Berichterstattung. Nutzer können mehrere Projekte verwalten, laufende Projekte überprüfen, Aufgaben zuweisen und mit Teammitgliedern zusammenarbeiten. Die Plattform kann in Software von Drittanbietern wie Dropbox, Google Drive, Box und Salesforce integriert werden. Die Integration von Process Street in Zapier ermöglicht die Verbindung mit Hunderten von Drittanbieter-Anwendungen. Die Lösung ist als Monats- oder Jahresabonnement erhältlich. Process Street bietet Kundenbetreuung per E-Mail und Telefon.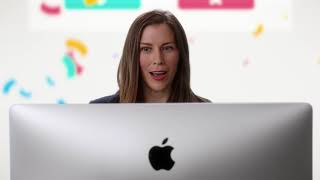 Process Street bietet eine Gratisversion und eine kostenlose Testversion. Die kostenpflichtige Version von Process Street ist ab 30,00 $/Monat verfügbar.
Startpreis:
30,00 $/Monat
Kostenlose Testversion:
Ja
Alternativen für Process Street
Process Street Erfahrungen
Branche: Unternehmensberatung
Unternehmensgröße: Selbstständig

Wöchentlich

für

1-5 Monate

genutzt
Quelle der Bewertung
Preis-Leistungs-Verhältnis
5
---
Process.st is Gaining Traction in a Saturated Industry
I was initially resistant because I only thought it was for checklists, but was 100% converted once I learned about the automations and conditional logic. I recommend it to all my clients--seriously!
Vorteile
The versatility afforded the user, administrator, and business owner makes Process.st both a means in which to implement a new procedure or protocol, but also to do so in a collaborative space.
Nachteile
There are some intuitive keystrokes and shortcuts that don't work in Process.st (e.g., Control-Z and Control-K). It is not as easy to unbox and use as, say, jotform.
Branche: Krankenhausversorgung & Gesundheitswesen
Unternehmensgröße: 1.001–5.000 Mitarbeiter

Täglich

für

Mehr als 1 Jahr

genutzt
Quelle der Bewertung
Preis-Leistungs-Verhältnis
4
---
Efficiency in performing routine tasks
Very straightforward! Non-technical users will have no trouble creating effective procedures because to the intuitive UI. The user interface is also highly uncluttered and easy to navigate. Nonetheless, efficiency is quite high. One of the features I value most is the ability to make changes to a process's blueprint while it is still active.
Vorteile
Process Street centralizes all of the pertinent information and provides a bird's-eye perspective of all of an organization's processes in one convenient location. It's a system that can be used by everyone in the company with little to no instruction.
Nachteile
However though Process st is constantly updating and adding new features, it still heavily relies on external applications and connections to accomplish specific tasks. What I enjoy most about process work is diminished by this.
Branche: Immobilien
Unternehmensgröße: 5.001–10.000 Mitarbeiter

Täglich

für

6-12 Monate

genutzt
Quelle der Bewertung
Preis-Leistungs-Verhältnis
5
---
Transition Management - Colliers Lease Administration
I'm happy that we have it. It has improved our ability to manage projects and control the assignment of new projects among the team.
Vorteile
I like that all the task involved can be included in the template and that I'm able to add logic to the template to account for the nuances in each project. It also makes it much simpler to have multiple people working on the project and avoid duplicative effort.
Nachteile
it's very difficult to view actual embedded document because our company uses SharePoint to store documents. The SSO security prevents a lot of documents from being accessed inside Process Street. the Link works to locate the document quickly, but that requires to work outside Process Street and I have to go back and add more notes about what we did to the document(s). I also wish I could integrate with more apps, but I'm not totally sure its not our companies security that prevents that from being possible. I also would like to be able to have ability to control the status of the project. We use process projects that haven't begun and they get mixed into other things that are actually active vs reflecting that they are pending projects.
Branche: Finanzdienstleistungen
Unternehmensgröße: 51–200 Mitarbeiter

Täglich

für

6-12 Monate

genutzt
Quelle der Bewertung
Preis-Leistungs-Verhältnis
2
---
Good for simple checklists; Bad for complex processes
Vorteile
Full range of possible fields.
Drag and drop system for creating checklists.
Integration with Zapier
Nachteile
Slow to make changes to functionality: If you update a Checklist template it breaks the conditionality of all active checklists. This is a known issue but has taken them over 3 months to fix.
Conditionality is limited to tasks, not elements within tasks.
Conditionality does not include 'and/or' statements only 'if' statements. You view conditionality as a list of statements, which gets really hard to organise and find items if you have more than 15 statements.
When trying to analyse data from a collection of checklists, you cannot filter for specific tasks easily. You need to unselect the items you do not want to see. So if you have more than 20 items (which you definitely will!) its labourious to unselect them all.
The 'merge' functionality that lets you pipe prior answers through to other sections of the checklists is fragile. Instead of used a field is to identify the item to be merged, they use the name of the field. So if you make a change to the field name/question it will break the piping. If they used field ID's it would not break when you make such changes.
Branche: Buchhaltung
Unternehmensgröße: 2–10 Mitarbeiter

Täglich

für

Mehr als 1 Jahr

genutzt
Quelle der Bewertung
Preis-Leistungs-Verhältnis
5
---
Process st you rock!
Everything's made easier with Process st., and we're loving it.
Vorteile
Every tasks were smoothly done by each team. And it made everything easier like delegating a task even though we don't have any training department we could still hire more staffs without worrying the training.
Nachteile
At first, when the conditional logic was updated, I was like, I don't like the update but then as we update our checklists I find it more appropriate. I mean you can hide it on the main checklist then just show it to the specific checklist you want.