Über Kixie PowerCall
Kixie PowerCall ist eine cloudbasierte IVR-Lösung, mit der Nutzer ihre Verkaufsprozesse automatisieren können. Das Tool kann auch vor Ort bereitgestellt werden.
Kixie PowerCall bietet den Nutzern Wahlfunktion mit nur einem Klick, Anrufaufzeichnung, Anrufhistorie, Anrufcoaching und Berichterstattungsfunktionen, die alle dazu dienen, die Verkaufsgespräche zu verbessern. Die Anwendung bietet auch ein Modul für die Anzeige einer Umsatzrangliste in Echtzeit.
Das CRM-Modul der Lösung umfasst Aktivitätsprotokollierung, Anrufaufzeichnung, Deal-Details, Anrufanalyse und Lead-Erstellungsfunktionen.
Mit der Telefonfunktion können Nutzer auf der ganzen Welt Anrufe tätigen, Anrufrouten anpassen, IVR einrichten, Anrufe zwischen Agenten weiterleiten sowie Nebenstellen und Voicemail verwalten. Die Lösung bietet auch Funktionen, die Agenten dabei unterstützen, Anrufe remote auf ihren Mobiltelefonen entgegenzunehmen.
Kixie PowerCall bietet Integration in Anwendungen wie Contactually, Zendesk, Nutshell, Signpost, Pipedrive, Slack und weitere.
Kixie PowerCall ist im Rahmen eines monatlichen Abonnements erhältlich, das Support per E-Mail beinhaltet.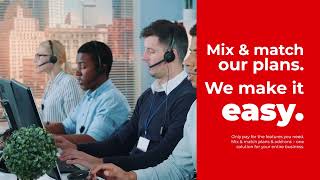 Kixie PowerCall bietet keine Gratisversion, aber eine kostenlose Testversion. Die kostenpflichtige Version von Kixie PowerCall ist ab 35,00 $/Monat verfügbar.
Startpreis:
35,00 $/Monat
Kostenlose Testversion:
Ja
Alternativen für Kixie PowerCall
Kixie PowerCall Erfahrungen
Unternehmensgröße: 11–50 Mitarbeiter

Täglich

für

6-12 Monate

genutzt
Quelle der Bewertung
Preis-Leistungs-Verhältnis
5
---
Saved us a ton of money for a simple trackable dialer
Simplicity. Consistent. Great pricing. I can't recommend it enough, took quite a few calls to find something that easily could track my team, record phone calls, and sit right on their computers. My team loves it and so do I. Best thing is, it doesn't cost an arm and a leg, and the team actually wants to help you unlike most SaaS companies... If you have a problem, sometimes they call you right away, if not within a day... Its amazing.
Vorteile
I love the simplicity of the product. We were using Outreach.io Voice, and paying out the waaazooo for it, and there were hidden fees... It was a nightmare. I called at Kixie and he answered all my questions, no BS in the sales pitch... set me up and even helped me get started in rolling it out to the team. They even offered consulting to help integrate with my CRM but I declined for the time being.
The morale of my team went way up... No more issues. The reporting is simple which helps them create reports, and the portal is easy for me to go in and manage my team and make sure productivity is up. I love the red click to calls that even show up on peoples websites so its fast.
I would highly recommend this for businesses using SDR's who don't want to over complicate making a dang phone call. I haven't used all the features to the full ability yet but it has been doing what I need it to. Its also cheaper than buying new phone lines for each person in the company. We had a small learning curve, but that was easily managed and expected from switching softwares.
Nachteile
I really like most everything about it. The setup did take awhile to figure out, but I think that was more on my end. If I had to pick one thing, I would say adding notes takes one extra click than I want... But that is me stretching to find something, and might just be my use case.
Branche: Computer-Software
Unternehmensgröße: 11–50 Mitarbeiter

Täglich

für

Mehr als 1 Jahr

genutzt
Quelle der Bewertung
Preis-Leistungs-Verhältnis
4
---
A good phone software, with a few bugs.
Honestly, I have truly enjoyed using Kixie over a LOT of other phone programs that I have used in the past. The ease of going to an account and clicking a single button to dial has reduced my time between calls by over 65%, which is nice when you are cold calling sales prospects all day long. Less down time means more dials, means more sales.
Vorteile
We use Kixie integrated with Hubspot, which allows for one touch dialing. This makes cold calling and outreach a breeze. The software is super easy to you and set up was done within seconds. Overall if you are just handling outbound calls and dont need internal queues for a CS department of something of that nature this is the best option.
Nachteile
It will just not dial from time to time, and will not log calls in Hubspot at all or on the wrong account. I cannot say for sure that this is a Kixie issue, a Hubspot issue, or a problem with the API between the two, but to be honest it is a very minimal inconvenience as you can just dial the number again and it works, or just log the call. The only real issue is if the recording doesnt attach, but Kixie houses that data in their internal site so its not really an issue overall.
Branche: Finanzdienstleistungen
Unternehmensgröße: 51–200 Mitarbeiter

Täglich

für

Mehr als 1 Jahr

genutzt
Quelle der Bewertung
Preis-Leistungs-Verhältnis
2
---
Easy to get onboard, but beware when leaving
The platform was fine and had the essentials we needed when scaling our company, but as we left for a more robust platform they left our company without inbound or outbound phone services for multiple days during our busiest time of the year. Seemed like they just didn't care anymore now that we were cancelling, even though I would have gone back to them if the new dailer hadn't worked. Because of how poorly I was treated I would never suggest someone use this platform, and beware leaving it if you're already on as the experience was the worst I've received from a provider and frankly felt very vindictive.
Vorteile
It was easy to use and the unlimited option does provide some value if you're in a high call-volume role
Nachteile
When letting the kixie team know that we were going to leave their platform they completely botched the porting of our numbers and cancelled us earlier than the contract states. In response to our complaint that we no longer had access to our numbers they spent over a day trying to blame me instead of helping me gain access to our numbers. Horrible process in the end and has made me never want to use this provider again as they treat you like dirt when you leave their service.
Branche: Bau
Unternehmensgröße: 11–50 Mitarbeiter

Täglich

für

1-5 Monate

genutzt
Quelle der Bewertung
Preis-Leistungs-Verhältnis
4
---
Great Phone Solutions to integrate with Pipedrive CRM
I would highly recommend, and know this will be a company our business will continue to use for a long time. I'm excited to see what Kixie has to offer in the near future, and see big things coming from this company!
Vorteile
I most enjoy the integration options Kixie has, and the way it can create contacts in our sales CRM Pipedrive. This is very useful for making sure no leads fall through the cracks, and ensuring none of our sales reps forget to contact someone if a call is missed. Overall great phone solutions, cutting edge API/Integration, very helpful and caring customer support, and all around fair price for what you get. I would highly recommend to anyone looking to automation/integrate their sales process using Pipedrive, and hope this review helps others in making their choice for phone solutions!
Nachteile
Getting set up at first was tricky, and we ran into a few issues with trying to use old hardware provided by our previous phone solution company Ring Central. They Kixie support team was able to fix the issues, and made sure we were satisified with everything after this issue happened.
Antwort von

Kixie

Thanks for your feedback about desk phones. Our solution is meant to be completely cloud based, but we will work with our IT team in regards to better desk phone programming.

Beantwortet am 11.6.2020
Branche: Computer-Software
Unternehmensgröße: 51–200 Mitarbeiter

Täglich

für

6-12 Monate

genutzt
Quelle der Bewertung
Preis-Leistungs-Verhältnis
5
---
Kixie is a powerhouse
Vorteile
Ease of use and setup. Took us just a few minutes to be up and running.
Integrates well with HubSpot.
Jam packed with advanced features we have not yet explored, but definitely will.
Nachteile
Some features did not work as well for us out of the gate, but the beauty is Kixie support is super responsive and we were able to resolve quickly.