Über ActiveCollab
ActiveCollab ist eine Projektmanagementlösung für Kreativprofis. Das Tool bietet cloudbasierte Abonnements oder eine Self-Hosting-Lizenz.
Projekte werden in Aufgaben und Unteraufgaben aufgeteilt. Die Aufgaben können nach Fälligkeitsdatum, zugewiesenen Nutzern oder nutzerdefinierten Labels gefiltert werden. Abhängigkeiten zwischen den Aufgaben können eingestellt werden, sodass es immer eine genaue Reihenfolge der Aufgaben gibt. Dank der automatischen Umterminierungsfunktion passen sich untergeordnete Aufgaben automatisch den Änderungen der übergeordneten Aufgaben an. Aufgaben können als Zeitleiste (mit angezeigten Abhängigkeiten), Kanban-Board, Kalender oder Liste angezeigt werden.
Nutzer können die für jede Aufgabe aufgewendete Zeit und das Budget verfolgen, Stundensätze festlegen, Rechnungen direkt von einem Projekt aus versenden und Berichte exportieren. Automatische Mahnungen für Kunden können eingestellt werden, wenn Zahlungen überfällig sind.
ActiveCollab bietet eine Plattform, auf der die gesamte Kommunikation (Kommentare, Diskussionen, Reaktionen), Projekte, Aufgaben und Dateien zentralisiert werden. Support wird online und per E-Mail angeboten. Das Tool steht als Monats- oder Jahresabo zur Verfügung, kann aber auch per Einmalzahlung erworben werden.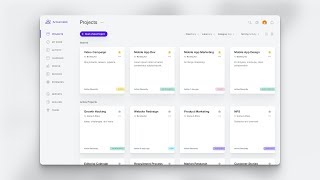 ActiveCollab bietet eine Gratisversion und eine kostenlose Testversion. Die kostenpflichtige Version von ActiveCollab ist ab 11,00 $/Monat verfügbar.
Startpreis:
11,00 $/Monat
Kostenlose Testversion:
Ja
Alternativen für ActiveCollab
Branche: Internet
Unternehmensgröße: 2–10 Mitarbeiter

Täglich

für

Mehr als 2 Jahre

genutzt
Quelle der Bewertung
Preis-Leistungs-Verhältnis
5
---
Great, but a lot of improvements can be made.
Overall, I like ActiveCollab, but I want to so bad love it more. There is a lot of potential with AC and room for improvement, and I really hope they listen to people's suggestions and needs! Either way, I do highly recommend ActiveCollab, especially if you're a web designer like me who manages hundreds of sites.
Vorteile
Before I decided to go with ActiveCollab a few years ago, I researched and tried all the project management softwares I could find. I ended up going with ActiveCollab for a number of reasons.
One, their interface is simple, practical, and easy on the eye. I found other project management softwares trying to hard and it essentially complicated simple things. Also, I loved how my projects can be displayed and searched. I know this sounds trivial, but when you manage hundreds of projects (websites), I need an interface that works for me. Their interface works perfectly for someone with my needs. I constantly have to go back and forth on so many notes for projects and ActiveCollab has made it user-friendly for me to do this.
Second, ActiveCollab had awesome customer service when I had any issues or questions. This was a big plus because I then knew I was in good hands.
Third, they had some add-ons other softwares didn't have so it was nice to have features I wanted to use all in one place, like time tracking and invoicing.
Fourth, it was reasonably priced.
Nachteile
While I went with ActiveCollab, I am still frustrated with some of their features:
One, I use notes A LOT. Their notes interface design looks like something from the 90's.
Two, while they have the invoicing option available, it's sub-par. There are a lot of things they can improve with their invoicing. I wish I could use it, but it's just very limited. An example of a limitation is that you can't even enter or send an invoice without "inviting" the client to join ActiveCollab. I tried testing an invoice by putting an email manually because they claimed you could, but nothing gets sent, unless I "invite" someone into my account. This is silly. Another issue I have with the invoicing is that it shows "Active Collab" as the sender and you do NOT have the option to change this. Kinda stupid.
Three, you only have a measly 3 ways to categorize or filter projects: Client, Category, and Label. This can be very limiting depending on what you're doing.
Branche: Religiöse Einrichtungen
Unternehmensgröße: 1.001–5.000 Mitarbeiter

Täglich

für

Mehr als 2 Jahre

genutzt
Quelle der Bewertung
Preis-Leistungs-Verhältnis
5
---
Self hosted or hosted, an excellent team tool
We have a global team that work on projects together, ActiveCollab keeps us progressing them.
We also use it for collaboration, requests and idea sharing.
Vorteile
We tried many alternatives, but the simplicity and the ability to self host won us over.
Task lists, Kanban Style boards, Time tracking, Notifying and Assigning all work well.
Nachteile
I feel the file sharing (or at least referencing a file you have already uploaded) could be simpler. Apart from that we're really happy.
Zuvor genutzte Software
Asana
Gründe für den Wechsel zu ActiveCollab
Primarily the ability to self host, and have a large team accessing without paying by user per month.
Branche: Design
Unternehmensgröße: 2–10 Mitarbeiter

Täglich

für

1-5 Monate

genutzt
Quelle der Bewertung
Preis-Leistungs-Verhältnis
2
---
It is a beautiful app but not that useful
It was nice in the beginning but I just soon realised I needed something with easier to use features and no hidden costs. Onces a app like this becomes too complicated to navigate or customise - you will not use it as you need to daily because of that hassle.
Vorteile
It is beautifully designed so initially it seemed easier to use and navigate.
It had a client portal and I could track my jobs and invoice/do estimates all from one place.
Nachteile
It has hidden fees. Everywhere it advertises itself as only 7.50 a month. - But using the MAIN FEATURES OF WHY I WANTED THIS APP is extra, like invoicing, time tracking and using the client portal. This was not made clear initially. The client service is terrible. I would ask questions but there response was really terrible english language - not what I would expect from an international app that everyone should be able to understand. Especially a client service person called Darla. Terrible and rude manners and unhelpful.!
Warum ActiveCollab gewählt wurde
I wanted a app that I could use to track my projects, my daily tasks, and has a timer. Plus I can send out cost estimates and invoices from and my clients can log into to track and make note of project progress and timeline.
Gründe für den Wechsel zu ActiveCollab
Activecollab seems to be the cheapest option where I could managment my projects, finances and clients from one place.
Antwort von

Active Collab

We appreciate your honest feedback, and we are sorry to hear you had this experience with ActiveCollab.
As for the pricing, additional features such as Invoicing, Time Estimates, Workload, Availability, etc., are listed in the GePaid bundle section, which is charged additionally and is not a part of the basic paid plan. You can check out our pricing on the official site here: https://activecollab.com/pricing

Beantwortet am 15.9.2021
Branche: Informationstechnologie & -dienste
Unternehmensgröße: 11–50 Mitarbeiter

Täglich

für

Mehr als 2 Jahre

genutzt
Quelle der Bewertung
Preis-Leistungs-Verhältnis
4
---
Simple and extensive
It was very good to us during 6 years.
Vorteile
Web used Active Collab during several years in our servers. The database structure is very simple and allow us to create dashboards with user data.
Nachteile
Lack of features like kanban and of user interface improvements during updates
Warum ActiveCollab gewählt wurde
Jira was so complicated and hard do mantain. I'm talking about 2009
Gründe für den Wechsel zu ActiveCollab
Price and simples maintenance
Branche: Design
Unternehmensgröße: 2–10 Mitarbeiter

Täglich

für

Mehr als 1 Jahr

genutzt
Quelle der Bewertung
Preis-Leistungs-Verhältnis
0
---
Not Just Project Management! Superior Time Tracking and Reporting for Clients Too!
Vorteile
Time tracking. It's wonderful. We are able to track our time down to the specific task within projects. We can also label each project by client and bill clients based on the time we've specifically tracked for each task and project. All of this tracking also allows for reporting to our clients - down to being able to let them know how much time was spent on each task. Customer service is also amazing. One of our team members has made suggestions for new/alternate features/revised functionality, and things were updated fairly quickly! So good. Thank you!
Nachteile
I'd love to see the organization of the projects in a different way. Organized instead by client on the main page. The main page is otherwise less organized than I need it to be.