Über Forma LMS
Forma LMS ist ein Open-Source-Lernmanagementsystem, das Unternehmen dabei unterstützt, Mitarbeitern auf der Grundlage von Unternehmensbedürfnissen und -prozessen Wissen zu vermitteln. Zu den wichtigsten Funktionen gehören Online-Kurse, Videokonferenzen, Zertifizierungsmanagement, nutzerdefinierte Berichterstattung, kombinierte Kurse und Nutzerverwaltung. Teams, die Forma LMS verwenden, können nach Abschluss von Kursen über anpassbare grafische Vorlagen Zertifikate im PDF-Format erstellen. Manager können Kurse für mehrere Kategorien, Kataloge und Kurspfade organisieren und mehrere Editionen desselben Kurses mit separaten Standorten und Inschriften erstellen. Nutzer können ihre Kurse auch mit integrierten E-Commerce-Funktionen verkaufen. Nach Kursabschluss, Abonnements und Nutzerregistrierungen können Mitarbeitende mit Forma LMS automatisch Benachrichtigungen erhalten. Administratoren können Nutzer nach Gruppen, Organigrammen und Rollen mit Sonderrechten organisieren. Forma LMS bietet eine API, mit der Unternehmen die Plattform in bestehende Systeme integrieren und die Lösung mithilfe von Plug-ins und nutzerdefinierten Skripten konfigurieren können.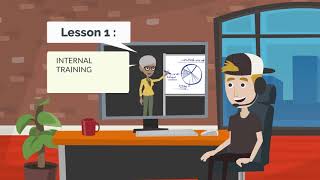 Forma LMS bietet eine Gratisversion und eine kostenlose Testversion.
Startpreis:
Nicht vom Anbieter bereitgestellt
Kostenlose Testversion:
Ja
Alternativen für Forma LMS
Branche: Bildungsmanagement
Unternehmensgröße: 501–1.000 Mitarbeiter

Täglich

für

6-12 Monate

genutzt
Quelle der Bewertung
Preis-Leistungs-Verhältnis
4
---
A fabulous LMS tool
We can easily say that this is one more f the best lms tool available in the current market in this price range. Moreover this is a great platform for open-source learning for all types of businesses. Our students are having a good experience with the tool and we haven't heard any complaints regarding the tool till now.
Vorteile
We have a lot of things we like about the product. Being one of the most reliable tool we are using now, everyone can work on it from administrator to a normal user. Getting started with this tool was quite easy as it comes with a super clean interface so that we didn't get confuse in anything. Beside these features, their customer support team is excellent, they are always up for help.
Nachteile
We have a nice overall experience with the tool, but the pricing is little expensive, could be little low. Integration with other tools become difficult in certain platforms but rest of the things are good to go.
Antwort von

FormaLms

Wow, Abhishek, thanks a lot for your flattering review!

Beantwortet am 21.4.2022
Branche: E-Learning
Unternehmensgröße: 2–10 Mitarbeiter

Täglich

für

Mehr als 1 Jahr

genutzt
Quelle der Bewertung
Preis-Leistungs-Verhältnis
5
---
Forma LMS great way to start your online learning tools
Generally, I like it as my students don't have any problem using it and navigating it.
Vorteile
there is no initial cost associate with it, where if you want to use WP or any platform you need to spend more than $200/year. I like the straight forward course creation and adding a registration page and be able to create courses and share materials between the students
Nachteile
the difficult process for me was to figure out how to create a course and how they gonna look like for the end-user. I strongly believe Forma LMS needs to create a course to teach how to use the software. Also some of the options you need to integrate with, it would be great if it comes with it.
Warum Forma LMS gewählt wurde
It was slow and not expandable. some of the students had speed and loading problems.
Gründe für den Wechsel zu Forma LMS
Cost in long term
Antwort von

FormaLms

Hi, thank you for your reviews.

Please look into our documentation website: it's full of resources on how to create courses.

Max

Beantwortet am 1.3.2021
Branche: E-Learning
Unternehmensgröße: 11–50 Mitarbeiter

Täglich

für

1-5 Monate

genutzt
Quelle der Bewertung
Preis-Leistungs-Verhältnis
1
---
I couldnt make it work
I tried the free version, and it seems that only with the paid version I was going to be able to do the things I wanted, but no... I couldnt make it work. I tried getting a special server just for Forma.lms but I still couldn't get it to work.
I tried to find support and couldn't find it either, so... I just paid for something I couldn't use.
Vorteile
the pricing looked great, also the capability of handling different customers in one place is amazing.
Nachteile
I couldnt install it. I rented a different server just for the software because of the different requiremts, but still it didnt worked. I couldnt get any support or help.
In Betracht gezogene Alternativen
Moodle
Antwort von

FormaLms

Hello Felipe,

thank you for your review, yet I think you are making some unfair statements.

First of all, the LMS is open source like Moodle and Chamilo and there is no such thing as a free or paid version.

The latest version is reserved to association members, but even the previous versions work greatly. We appreciate you decided to become a member.

You don't need a special server for Forma more than for Moodle or for a CRM or any enterprise level application: you just need a server that complies with the installation requirements.

Concerning the search for support: when exactly did you contact us for support?

If we can help you in any way, feel free to get in touch with us.

Beantwortet am 15.2.2022
Branche: Unternehmensberatung
Unternehmensgröße: 501–1.000 Mitarbeiter

Täglich

für

6-12 Monate

genutzt
Quelle der Bewertung
Preis-Leistungs-Verhältnis
4
---
Structure and Streamlined e-learning with Forma LMS. The best open source LMS for Businesses !
Well, its amazing and great till date. High level of professionalism and business ethics is shown by their people. Well applauded for their disciplined working and quick response on business front. All other partners are giving wonderful feedback about them so the peer recommendation is really strong and positive in case of Forma LMS. This is encouraging and welcoming.
The software is embedded with advanced e learning quick features which improve the learning experience and outcome and has greater impact on one's learning. The learning is life long with great output with Forma LMS.
Vorteile
E learning is facilitated effortlessly . No hassle and no cumbersome process
Delivering training through this LMS is easy and no extra effort needed at all.
Cost effective solution and not hard on pocket. It is cost effective across all financial aspects of all the services offered.
Easy integration and seamless deployment with other external 3rd party dashboards and softwares.
Easy to manage by learning audiences and target beneficiary
Loved by all learners
Nachteile
No dislikes as such till date. The experience is awesome so far and it helped us to manage our LMS in online mode and deliver the training pan country in uninterrupted mode. We will welcome any reduction in costing further as it's an important aspect for start up organizations likes us and due to stormy competition on this front, everyday a new vendor chips in with their best offerings at reduced cost and we are ought to take them.
Branche: Informationsdienst
Unternehmensgröße: 501–1.000 Mitarbeiter

Täglich

für

6-12 Monate

genutzt
Quelle der Bewertung
Preis-Leistungs-Verhältnis
5
---
Best-in-Class learning management system for delivering online training courses !
We all like Forma LMS a lot as it helped our organization in biggest way possible in post pandemic era. It helped us in streaming of our reading content in various languages at desired sink effortlessly. Also, it is accepted by everyone due to its high cost effectiveness and increased operational efficiency while working and operating . We never face any lagging and no complaints received from users also. The performance is good and it never hangs or slows down.
Vorteile
Robust online learning management system for onwards and upwards learning curve in post pandemic age.
It helped to reach out to larger gathering and audiences remotely within shortest span possible.
It's an open source LMS software and is absolutely free for use by small, medium and large enterprises.
Likeable by all and accepted by all kinds of audiences due to its ease if use and usability
Nachteile
We want more and more speedy and hi tech live streaming features with advanced recording facility and its later accessibility for use. The quality of sound and video recording can be further enriched and be more conspicuous. It would add more value and amazing customer experience.
In Betracht gezogene Alternativen
Easy LMS
Gründe für den Wechsel zu Forma LMS
Forma LMS was chosen by our tech and business team members jointly as we sat together and understood on our requirements and scope for customizations and flexibility for us. As a business user, we can confidently say that they are one of the highly professional organizations with high moral and ethical values which is highly acceptable and desirable by our organization and people. Their onboarding process was smooth and no cumbersome experience at all.
Antwort von

FormaLms

Thanks for your review!

Beantwortet am 8.9.2022