Über Klaviyo
Klaviyo ist eine cloudbasierte E-Mail-Marketing-Lösung für E-Commerce-Unternehmen. Zu den wichtigsten Funktionen gehören die Integration in mehrere Plattformen, Zielgruppensegmentierung und Leistungsberichterstattung. Mit Klaviyo können Nutzer gezielte E-Mail-Kampagnen basierend auf Metriken wie Kauf- und Anzeigehistorie und der Interaktion von Kunden mit früheren E-Mails versenden. Die Lösung lässt sich in Tools wie E-Commerce-Plattformen, Zahlungsabwicklern und Marketing-Tools integrieren, mit denen Nutzer Daten aus einer Vielzahl von Quellen zentralisieren können. Mit dem Reporting-Dashboard können Nutzer die Leistung anhand von Metriken wie kürzlich bestellten Artikeln, Rückerstattungsanfragen, Besucheraktivitäten und durch E-Mail-Marketing- und Werbekampagnen generierte Einnahmen messen. Nutzer können ihre Kunden basierend auf ihren vergangenen Einkäufen segmentieren und nutzerdefinierte E-Mail-Kampagnen versenden. Klaviyo ist als monatliches Abonnement mit Preisen verfügbar, die je nach Anzahl von Kontakten variieren. Nutzer haben Zugriff auf E-Mail-Support und eine Wissensdatenbank mit Dokumenten und Anleitungen.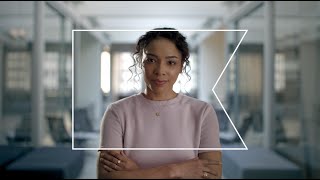 Klaviyo bietet eine Gratisversion und eine kostenlose Testversion. Die kostenpflichtige Version von Klaviyo ist ab 20,00 $/Monat verfügbar.
Startpreis:
20,00 $/Monat
Kostenlose Testversion:
Ja
Branche: Bekleidung & Mode
Unternehmensgröße: 11–50 Mitarbeiter

Wöchentlich

für

6-12 Monate

genutzt
Quelle der Bewertung
Preis-Leistungs-Verhältnis
5
---
Better than mailchimp - no question
It's been great. I had one experience with customer support where I felt the person wasn't going to pass on valid feedback (open rates of the first email cut by half due to < 2 hour wait with FB sync). But other interactions with support were great and I also was able to connect with their product manager who promised to look into it. I felt they're a young and flexible team. Also laser focused on email and what email marketers need.
Vorteile
If you want flexibility in segmenting your drips (or flows as they call it) then you need to use Klaviyo. We were using Mailchimp and kept finding areas that made it time consuming, confusing, or just not built to have a flexible drip campaign where contacts receive emails based on rules.
For example you can easily create a series of emails that are only sent to contacts that meet a specific criteria and do it all within one drip through a "workflow" like drag and drop builder.
You can also sync up to your facebook leads and save money on Zapier which is what you need to use if with Mailchimp.
Nachteile
While Zapier immediately pulls in leads from Facebook, Klaviyo only syncs every 2 hours. A lead getting a welcome email right away is SUPER important, but this means they don't hear from us for some time and it's negatively impacted our first email open rates -- almost cut it in half.
Warum Klaviyo gewählt wurde
There are annoying bugs in Mailchimp or missing features which Klaviyo does beautifully. Most of those issues are related to emails within a drip (flow in Klaviyo). Rearranging the order of emails, reusing blocks from one email in another one without recreating from scratch, creating multiple branches within a drip based on subscriber criteria, A/B testing your emails in a drip, all those are critical and only in Klaviyo.
Gründe für den Wechsel zu Klaviyo
I heard good things about it from others, seemed more versatile and matched to our needs.
Branche: Computer-Software
Unternehmensgröße: 11–50 Mitarbeiter

Täglich

für

Mehr als 2 Jahre

genutzt
Quelle der Bewertung
Preis-Leistungs-Verhältnis
5
---
A glowing beacon in a saturated market
Fantastic from beginning to end. I would suggest Klaviyo to anyone.
Vorteile
There are hundreds of email marketing managers, and they all pale in comparison to Klaviyo. Instead of trying to be a jack of all trades, Klaviyo focused on making the best e-commerce marketing platform, PERIOD. The integration with Shopify is an utter game changer, and makes it possible to actually feel in control of your marketing.
Nachteile
When it comes to Klaviyo, there is a bit of a learning curve. They do make sure there are plenty of resources, so if you want to learn you will.
In Betracht gezogene Alternativen
Brevo
Warum Klaviyo gewählt wurde
For the focused look into e-commerce and the commitment to make the best e-commerce marketing resource.
Gründe für den Wechsel zu Klaviyo
Klaviyo is more focused on e-commerce which is my primary focus.
Branche: Konsumgüter
Unternehmensgröße: 2–10 Mitarbeiter

Täglich

für

Mehr als 2 Jahre

genutzt
Quelle der Bewertung
Preis-Leistungs-Verhältnis
5
---
Great product... with problems.
Being a developer myself, I informed the Klaviyo team of the deprecated code errors their plugin was displaying on peoples websites, and to the fact that their plugin slowed customers websites down drastically. The reply I received a couple of days later was:
"Unfortunately we do not update our plugin very often - but our team will get around to it eventually."
This was 2 years ago, and the plugin still has not been corrected. So it still produces errors, and still slows peoples websites down.
Vorteile
Klaviyo is extremely easy to setup, especially compared to its competitors.
You have the freedom to link Klaviyo with your Wordpress/WooCommerce website seamlessly.
Everything can be automated! Such as emails after order received, emails after payment received, multiple emails after certain time duration's for things like newsletter subscriptions and a lot more options are available to include users website Wishlists, items they left in their shopping carts to remind them, and all emails are fully customisation using the Klaviyo's inbuilt email form designer.
You can also arrange customer lists, newsletter subscription user lists, and any other lists you may require. The possibilities are endless!
Nachteile
Using Klaviyo on your Wordpress website as subscription signup form slows your website down, a lot!
Although unnoticeable to customers surfing your site, Klaviyo also throws a few error on your page as it uses deprecated (out-dated) code.
If the Klaviyo form builder doesn't produce the look/type of form you require, then you must build the form yourself by coding direct on your website (Which beats the point of having a form builder).
The Klaviyo plugin does not update, and never announces that there is a new version. You must remove the plugin from your website, manually download the latest version from their website, and then upload/install/activate the new plugin.
There is no option to change languages or string translations of forms, form input boxes, or form buttons. And these translations cannot be picked up in Wordpress plugins such as Lingotek or Polylang. The same applies to the confirmation pages after the user submits the forms.
Warum Klaviyo gewählt wurde
I signed up to Klaviyo as a trial to experience another software other than my current software. So I had some sort of comparison, and to see if there were any additional features. Which I can confirm there are a lot more options, features, and ease of use with Klaviyo.
Gründe für den Wechsel zu Klaviyo
I made the switch from MailChimp to Klaviyo after a trial basis of Klaviyo and finding there is more I was able to do and accomplish. However, I later reverted back to using MailChimp as I did not want the errors on my pages that Klaviyo provides, and I did not want to radically decrease the loads speed of pages for my customers. People lose interest quick while waiting for a page to load, page load speeds mean EVERYTHING! So the choice I had was less email features or lose customers. I chose less email features.
Branche: Baumaterial
Unternehmensgröße: 51–200 Mitarbeiter

Täglich

für

Mehr als 2 Jahre

genutzt
Quelle der Bewertung
Preis-Leistungs-Verhältnis
4
---
Great software that we use for multiple purposes
Vorteile
Good for analyzing first part data.Pretty good integration system with e.g. Shopify, Facebook etc.
Nachteile
Css editor is okay but would need additional software or programming skills to make high class emails.
Warum Klaviyo gewählt wurde
Better automation features, better integrations with commerce platforms.
Gründe für den Wechsel zu Klaviyo
Pricing and it suited better for our mid-sized company.
Branche: Marketing & Werbung
Unternehmensgröße: 2–10 Mitarbeiter

Täglich

für

Mehr als 2 Jahre

genutzt
Quelle der Bewertung
Preis-Leistungs-Verhältnis
5
---
The best email management system
I have no complaints with Klaviyo. It's a great system I use everyday.
Vorteile
Klaviyo is the best Ecommerce email platform. It's the place for your lifetime value and segmentation strategy. And the customer service is second to none. It has so many features, and can do anything you need.
Nachteile
It's expensive, so if you're looking for something cheap, look elsewhere. Since it's also tiered, you should have a minimum number of subscribers and revenue per month to make it worth it.