Über Really Simple Systems CRM
Really Simple Systems ist ein einfach zu bedienendes Cloud-CRM-System für kleine und mittlere Unternehmen, eignet sich jedoch auch für größere Teams. Die Anwendung bietet ein anpassbares Vertriebs-CRM sowie Optionen für Marketing- und Servicetools und Integrationen. So befindet sich alles an einem Ort und ermöglicht eine großartige Teamkollaboration sowie Kundenbeziehungen, die das Umsatzwachstum fördern. Das CRM-System wurde dazu entwickelt, um mit deinem Unternehmen zu wachsen. Es gibt vier Preispläne: Free, Starter, Professional und Enterprise, die einfache Lösungen für dein Unternehmen bieten. Die Kundenbetreuung ist völlig kostenlos und es werden dir viele Selfserviceressourcen bereitgestellt, um das Beste aus deinem CRM herausholen. Mit der integrierten CRM- und Marketinglösung kannst du Kampagnen erstellen und E-Mails direkt aus deinem CRM versenden, indem du deine Daten zum Personalisieren und Segmentieren verwendest. Neue Leads können von deiner Website erfasst und Vertriebsmitarbeitenden zur Weiterbearbeitung zugewiesen werden. Oder du kannst sie direkt zu einer automatisierten Marketingkampagne hinzufügen, wodurch du intelligenter arbeitest. Mit dem Statistikpaket kannst du die Leads, Chancen und den Wert von abgeschlossenen Geschäften überwachen, den ROI für jede Kampagne nachverfolgen und deine Marketingausgaben optimieren.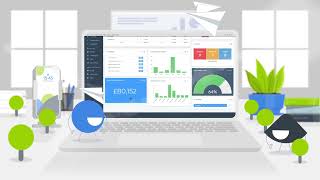 Really Simple Systems CRM Preis
Really Simple Systems CRM bietet eine Gratisversion und eine kostenlose Testversion. Die kostenpflichtige Version von Really Simple Systems CRM ist ab 17,00 $/Monat verfügbar.
Startpreis:
17,00 $/Monat
Kostenlose Testversion:
Ja
Alternativen für Really Simple Systems CRM
Really Simple Systems CRM Erfahrungen
Branche: Unternehmensberatung
Unternehmensgröße: 11–50 Mitarbeiter

Täglich

für

Mehr als 2 Jahre

genutzt
Quelle der Bewertung
Preis-Leistungs-Verhältnis
5
---
Cost effective CRM for small business
We have grown our business with this CRM, and when we were starting out it gave us a lot of "bang for our bucks", the experience has been excellent.
Vorteile
Having an awareness of the cost of some of the well known CRM platforms e.g. salesforce, dynamics, the thing that strikes you is that the cost of these is prohibitive for an SME with @30 light CRM users. RSS is different. The bottom line is that they offer excellent value for small businesses. I would view this as their USP.
They have a responsive team and have constantly improved the CRM over the years.
Key features I like are the permissions system which lets us give bespoke access to the teams in our business with everyone given the access to the client records that they require.
The integration with Kashflow (accounting) is incredibly useful and reduces unnecesary duplication in our business processes.
The marketing module has been a significant driver for new business, and again is very cost effective.
The activity section enables us to keep good records of client contacts, as does the ability to bcc email comunications into the client record.
The layout of fields is very easy to modify to your business requirements, adding extra fields with dropdowns as required.
Document storage is straightforward with drag & drop functionality.
Nachteile
Nothing to complain about, happy. Maybe preferred the earlier version which let you know the last time a record was updated and by who.
Antwort von

Really Simple Systems

Thanks for the review Chris!

FYI the new version CRM does still let you know the last time a record was updated and by who. At the top of your screen, next to the account name, there's a little clock symbol. Hover over this and the information will appear.

Regards

Beantwortet am 3.10.2018
Branche: Tiefbau
Unternehmensgröße: 11–50 Mitarbeiter

Täglich

für

Mehr als 2 Jahre

genutzt
Quelle der Bewertung
Preis-Leistungs-Verhältnis
5
---
Perfect for your business
Really happy, does exactly what we need with no fuss or problems. information is available instantly
Vorteile
Its simple, easy, does what it says of the tin. My favourite part of the software is the ability to adapt the CRM system so that this is specific to our requirements and line of works. throughout the whole software you can change the options so that it is specific to our business needs this is the most attractive feature of RSS. i also like that you can link accounts and save documents to the accounts as well
Nachteile
i dont really have many cons to report,
Warum Really Simple Systems CRM gewählt wurde
Out dated, archaic, very 'fixed' software, unable to adapt to our business needs
Gründe für den Wechsel zu Really Simple Systems CRM
Salesforce didn't seem as adaptable and to our needs, seems very fixed to certain business requirements and complex and convoluted
Branche: Professionelles Training & Coaching
Unternehmensgröße: 2–10 Mitarbeiter

Täglich

für

Mehr als 1 Jahr

genutzt
Quelle der Bewertung
Preis-Leistungs-Verhältnis
3
---
Simple as promised, but let down by a fixed architecture and apathetic customer service...
It was adequate when we started out, but the service forced us to explore other options.
Vorteile
As expected it's simple to use and get the hang of - basic but functional. The latest version - 5 - is bright and clear on the screen.
Nachteile
The architecture is inflexible and really didn't suit our business (combined B2B and B2C) without us fudging workarounds. We would have lived with it, and even put up with the mid-term price hike they sprung on us, but it was customer service that killed it. Emails and phone responses were cold and unhelpful. I know they are British so we were prepared for the attitude, but even with that they didn't seem to care about a small business our size. This spurred us to look around, and we found solutions out there with totally superior architecture and service that were priced similarly. So, to the relief of my staff, we made the effort to migrate away.
Antwort von

Really Simple Systems

Colin, thank you for your review. I'm sorry to hear our CRM did not suit you and your business. It is designed for B2B so is not a perfect solution if your business is also B2C.

Our products and services are designed specifically for small businesses and this is our key audience, with single-user systems upwards. I apologise if we gave the impression that your business was not important to us at any stage, as this is definiately not the case.

I also apologise if our customer service was in any way lacking in your experience. We pride ourselves on our service and 99.9% of the time receive great feedback from our customers praising our exceptional service.

I am pleased to hear you have found a CRM system that better suits your needs and I wish you and your business continued success.

Kind regards
Helen Armour
Marketing Manager

Beantwortet am 4.10.2017
Branche: Verpackung und Container
Unternehmensgröße: Selbstständig

Täglich

für

Mehr als 2 Jahre

genutzt
Quelle der Bewertung
Preis-Leistungs-Verhältnis
5
---
Using Really Simple Systems CRM
Vorteile
The system is easy to use with plenty of help and education offered if needed.The onscreen look is easy on the eye, clear & concise
Nachteile
The biggest drawback is the lack of a merge mail feature to enable data to be inserted into a 'live' document for mailing letters etc.To form groups of contacts is cumbersome through the report system
Branche: Öl & Energie
Unternehmensgröße: 2–10 Mitarbeiter

Täglich

für

Mehr als 2 Jahre

genutzt
Quelle der Bewertung
Preis-Leistungs-Verhältnis
5
---
Use of CRM
When I have needed help with something I have had a quick and useful response very quickly.
I find it easy to use for what I need.
Vorteile
The most important things to me are:- tracking of emails with each customer, tracking of quotation/sales confirmations with each customer. Checking where we are up to with opportunities.
Nachteile
I have not used this with any other system, but I cannot fathom out the report side of things, but neither have I asked for help using it so far either.