Über Pipefy
Pipefy ist eine Onboarding-Software, mit der HR-Teams den Bedarf an Dateneingabe und manuellen Prozessen reduzieren können. Diese Lösung hilft Teams bei der Automatisierung von Aktivitäten, z. B. dem Sammeln neuer Mitarbeiterinformationen, dem Versenden von Begrüßungs-E-Mails, dem Aktualisieren von Kernsystemen des Personalwesens und Übergaben an IT- und Finanzteams. Mit Pipefy können Unternehmen sicherstellen, dass HR-Teams effizient arbeiten, alle notwendigen Schritte ausführen und einem neuen Mitarbeitenden ein einheitliches Erlebnis mit optimierter Kommunikation bieten. Die Preise für Pipefy basieren auf einem monatlichen Abonnement. Support wird per Live-Chat, Videos, Tutorials und ein Online-Helpcenter bereitgestellt.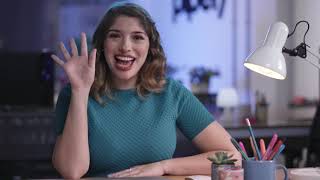 Pipefy bietet eine Gratisversion, aber keine kostenlose Testversion. Die kostenpflichtige Version von Pipefy ist ab 25,00 $/Monat verfügbar.
Startpreis:
25,00 $/Monat
Kostenlose Testversion:
Nein
Branche: Computer-Software
Unternehmensgröße: 2–10 Mitarbeiter

Täglich

für

Mehr als 2 Jahre

genutzt
Quelle der Bewertung
Preis-Leistungs-Verhältnis
4
---
Pipefy is on top of all our processes
Vorteile
Ease of use, advanced customisation, fits well to manage almost any process I needed.
Nachteile
As we use Pipefy for controlling all of our processes, there are some features only available in major plans that would be very nice for us to have, but the price is prohibitive for now as a small business, specially due to exchange rates.
Branche: Computer-Software
Unternehmensgröße: 201–500 Mitarbeiter

Täglich

für

Mehr als 2 Jahre

genutzt
Quelle der Bewertung
Preis-Leistungs-Verhältnis
4
---
Pipefy is a versatile tool that may be used for a variety of purposes
I'm deleting all of the cards I've generated on Trello and moving them to Pipefy, where I can better organize them. Everything is made easier by the use of custom fields. It is possible to use Pipefy to automate routine tasks, integrate APIs with other services, build MVPs, and more.
Vorteile
Because it allows me to break down my weekly to-do list into manageable chunks, the Sprint panel is one of my all-time favorite features. Pipefy has been a huge asset in streamlining and streamlining my company's operations. To better understand where the most errors were occurring, what steps might be done, and what procedures needed to be changed, I used this platform.
Nachteile
In my opinion, Pipefy is an excellent tool, although there are a few minor issues I'd like to have addressed. Because the expiration date is established by a date on the calendar, I would want you to have an option to select a time and in working hours, but there isn't one available.
Branche: Verbraucherdienste
Unternehmensgröße: 2–10 Mitarbeiter

Monatlich

für

Mehr als 2 Jahre

genutzt
Quelle der Bewertung
Preis-Leistungs-Verhältnis
3
---
Poor exemples and models
I haven´t got any benefits with Pipefy
Vorteile
the Pipefy Integration with other systems by e-mail and API is what I liked
Nachteile
Difficult to get good examples and way to operate the system
In Betracht gezogene Alternativen
Trello
Warum Pipefy gewählt wurde
We have more examples and ways to understanding Trello function and configurations
Zuvor genutzte Software
Trello
Gründe für den Wechsel zu Pipefy
I didn't choose
Branche: Non-Profit-Organisation Management
Unternehmensgröße: 51–200 Mitarbeiter

Wöchentlich

für

1-5 Monate

genutzt
Quelle der Bewertung
Preis-Leistungs-Verhältnis
5
---
Wow. Just..WOW
My original purpose for getting a trial membership with Pipefy was to develop a business process to manage our FMLA and FCCRA process. We tried to use other HR management companies, but they were unable to manage the full process and only functioned as a go between, mailing information back and forth with our employees. We felt out of touch with the process, and it was more than $350.00 a month.
Our HRIS system is great, but there was no way to manage these processes from within the software (which would have been ideal). Through Pipefy I am able to collect information, create reports, make sure that the HR team is engaged with employees seeking to take leave, and we are able to do timely updates to our payroll system to generate paychecks for employees while they are on leave. Pipefy literally did everything I needed the system to do.
The implementation and sales teams were phenomenal. They were helpful, responsive, and were able to find work-arounds if there was a feature I wanted but was not yet available.
Vorteile
Pipefy gives you the best of all worlds.... a process management workflow that is easily customizable, allows the development of checklists/prompts that accompany the different steps associated with completion of a business process in order to maintain compliance AND has the added benefit of automation options. You can use conditional logic to collect information that is relevant to the different users, and you can assign business processes to particular members of your team for resolution. The option to collect and maintain database information to accompany the forms is unheard of, and the option of a portal to collect information is very useful, especially at a time when so many people are working virtually.
If you have ever needed ANY of these items, this product is for you, all in an affordable package.
Nachteile
Pipefy has a few items that could use some upgrades, and they are currently working on these. In general, they involve the "siloing" of features by pipe (or process). For example, if you develop a group of email templates, they can only be used with a particular pipe, or business process.
Also, the development of PDFs that will represent the information in narrative form is a little clunky, but certainly do-able.
Gründe für den Wechsel zu Pipefy
These products simply did not deliver on the full range of requirements I had for the business process. In some cases, they were too expensive.
Branche: Marketing & Werbung
Unternehmensgröße: 2–10 Mitarbeiter

Täglich

für

Mehr als 2 Jahre

genutzt
Quelle der Bewertung
Preis-Leistungs-Verhältnis
4
---
The best Process Management Platform
Vorteile
Pipefy has a lot of tools to help small business that haven`t IT Team.
Automations, integration with Zapier and API Access are one of more importants tools of Pipefy, with this three tools you can make pipefy work as your business process work, and with a lot of AUTOMATION!
Pipefy templates: Pipefy offers templates to start your process control, probably any process that you will put on pipefy, someone already did. So you can just use an template, and adapt they to your business.
Pipefy Apps: Pipefy gives some apps integrations direct in the Pipefy Platform. My preferred is "Sprint App", Sprint App transform the Pipefy Kanban in a Sprint Tool, with management of Sprints, etc.
Nachteile
Some features that i would like to see in Pipefy is:
- Time control: could have some "Pipefy Apps" that generate time report of taks, and users.
- Export Database: One thing that I would like is be able to export Database data with just one Button. I needed this tool a lot of times, and I had to write an script to do this using the GraphQL Api.
In Betracht gezogene Alternativen
Trello
Gründe für den Wechsel zu Pipefy
Integrations, Automations, Sprint App and Templates: this four items was what make me choose Pipefy.