Über athenaOne
athenahealth wurde kürzlich bei den Best in KLAS Awards 2022 für seine Anwendung athenaClinials Ambulatory EMR für 11 bis 75 Ärzte sowie sein athenaIDX-Praxismanagement ausgezeichnet. Die Anwendung bietet bietet cloudbasierte Dienste für eGA (elektronische Gesundheitsakten), Ertragszyklusmanagement und medizinische Abrechnung, Patientenbindung, Pflegekoordination und Bevölkerungsgesundheitsmanagement sowie Epocrates und andere mobile Point-of-Care-Apps. athenahealth arbeitet derzeit mit einem Netzwerk von mehr als 160.000 Gesundheitsdienstleistern zusammen. Die eGA bietet eine Homepage, mit der Nutzer den täglichen Zeitplan und die Patienteninformationen überprüfen, Bestellungen verwalten und eingehende Laborergebnisse anzeigen können. Das Abrechnungsmodul kann zusammen mit der eGA oder für sich verwendet werden und verfügt über eine patentierte und kontinuierlich aktualisierte Regel-Engine. Zu den Tools für das Management medizinischer Praxen gehören Einblicke in die täglichen Verantwortlichkeiten, individuelles Benchmarking, proaktive Trendanalyse und mehr. Patienten können über ein Patientenportal ihren Besuchsverlauf anzeigen, Rechnungen bezahlen, Formulare unterzeichnen und Termine vereinbaren. Erinnerungen können per Telefon, E-Mail oder SMS zugestellt werden und Patienten können sogar benachrichtigt werden, wenn ihre Testergebnisse im Patientenportal verfügbar sind.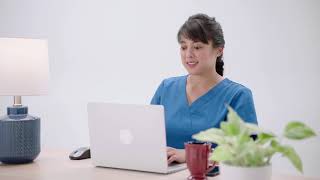 athenaOne bietet keine Gratisversion.
Startpreis:
Nicht vom Anbieter bereitgestellt
Kostenlose Testversion:
Nein
Alternativen für athenaOne
Branche: Krankenhausversorgung & Gesundheitswesen
Unternehmensgröße: 11–50 Mitarbeiter

Täglich

für

Mehr als 1 Jahr

genutzt
Quelle der Bewertung
Preis-Leistungs-Verhältnis
0
---
Very easy to pick up and get going.
Vorteile
The user interface is very friendly and everything is set up to guide you through easily while entering patient information.
Nachteile
Sometimes the add on software like the label printer and document printer would stop working, but that is rare.
Branche: Krankenhausversorgung & Gesundheitswesen
Unternehmensgröße: 201–500 Mitarbeiter

Täglich

für

Mehr als 1 Jahr

genutzt
Quelle der Bewertung
Preis-Leistungs-Verhältnis
4
---
2023
Overall great experience and excited to see what the future holds
Vorteile
User friendly- and great for creating personalized templates and schedules
Nachteile
Needs a training curriculum for new users- and follow up training
Branche: Medizinische Praxis
Unternehmensgröße: 2–10 Mitarbeiter

Täglich

für

6-12 Monate

genutzt
Quelle der Bewertung
Preis-Leistungs-Verhältnis
1
---
Disheartening, despite ok start, progressively worse over time (less than 6 mos) and continues
Marketed as a product for multiple disciplines and specialties, however, does not support occupational therapy services. OTs are told to use PT templates and configurations despite (1) potential conflicts with documentation for reimbursement and (2) being initially told that OTs were a supported discipline.
Account managers are not useful as they refer back to the service center for all issues. It is an endless cycle. Not knowingly, we were not set up properly before launch, and despite repeatedly telling the AM that the system wasn't sufficient for us and that we had to work harder to make it work for us, 7 months later we find that ours is not configured as it should have been. This was discovered after connecting in The community on The resource hub, which is another brush off that The managers refer clients to repeatedly, as well add o-help. There has been no response on this or even consideration of trying to keep a client happy by an account manager.
The system is severely lacking and counterintuitive, and if individuals make suggestions for improvement, they are "voted on" for consideration, even if the suggestions or requests are standard in the industry or required by governing bodies. Many requests and improvements are not made. We truly question is up to date and compliant.
Clients are told to create templates, or modify current (such as a standard facesheet), by coding them independently. Most medical practitioners (1) are not coders and (2) are not paying for a service that requires more time and effort than less. I was actually told by a higher level account manager that the solution could be to hire an outside coding agency to complete this task (vs it being standard in the existing product or have a dedicated person in Athenahealth that assists with coding needs).
The therapist reviews in the hub are not favorable. Individuals considering purchase of system would never know how many years of complaints exist and "make it work" scenarios. Unfortunately, changing EMRs is not simple and quick and is often costly. The billing portion is fair but mistakes are still made with submission requiring extra time in "hold" and delays in reimbursement. AthenaClinicals is just horrible.
There is a definite environment fostered within Athena that is brush off, dodge issues, let clients figure it out, and if they leave "oh well." We are disheartened and infuriated at the same time. If our practice had the same reviews, both public and internally, I would be very ashamed, take a step back,
and wonder where things went wrong, let alone REALLY wrong.
Bottomline: if anyone sees this who is considering Athena, regardless of discipline, go with another service provider. We as existing clients see ALOT in the community feedback on our resource hub. You will be entering something that you will then be prepared to get out of with excess cost.
Vorteile
Practice management reports and features are in abundance if that is your priority. The reminder call system does what it is supposed to. Community section in resource hub lets you know that others are just as frustrated and upset. Most of the customer service reps are very pleasant and helpful when the functionality or configuration is there; of it is sub par and missing, they do apologize.
Nachteile
The clinical documentation product is terrible. Supports physician- based practices vs rehab/OT/PT (though clients can see comments on product for all disciplines). Lack of quality templates that are compliant with regulatory agency requirements. Lack of feedback options. Lack of support. Account managers do not actually help to manage any issues you have with product. Very time consuming to call in for support repeatedly. Athenahealth clearly does not review feedback on community resource hub. Individuals that process Athenafax can be lazy and not process items with documents clearly identified with Athena identifiers/ printing, leaving in review for practice to handle (extra work). Honestly...too many cons to list.
Branche: Medizinische Praxis
Unternehmensgröße: 11–50 Mitarbeiter

Täglich

für

Mehr als 2 Jahre

genutzt
Quelle der Bewertung
Preis-Leistungs-Verhältnis
5
---
Rochester Primary Care Review
It has been great. Everything from the software, upgrades, and customer support has been top notch.
Vorteile
The Customer Support!! It's fantastic. The software is a very close second
Nachteile
The price but it is completely justified.
Branche: Medizinische Praxis
Unternehmensgröße: 5.001–10.000 Mitarbeiter

Täglich

für

Mehr als 2 Jahre

genutzt
Quelle der Bewertung
Preis-Leistungs-Verhältnis
5
---
Excellent EHR
Vorteile
Enhanced collector capabilities. User friendly. Invested in success of clients. Very supportive.
Nachteile
There isn't anything that I don't like.