Über athenaOne
athenahealth currently works with a network of more than 160,000 providers. The EHR offers a homepage that allows users to review the daily schedule and patient information, manage orders, and view incoming lab results. The billing module can be used in tandem with the EHR or on its own, and features a patented and continuously updated rules engine. Medical practice management tools include visibility into daily responsibilities, custom benchmarking, proactive trends analysis, and more. Patients can utilize a patient portal to review history, pay bills, sign forms, and schedule appointments. Reminders can be delivered via phone, email, or text message; patients can even be alerted when test results are waiting in the patient portal. athenaOne is the #1 rated mobile EHR app on the App Store!* *Based on iOS App Store rankings current as of May 28, 2020 amongst mobile EHR applications with at least 5 ratings.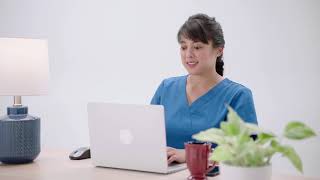 athenaOne bietet keine Gratisversion.
Startpreis:
Nicht vom Anbieter bereitgestellt
Kostenlose Testversion:
Nicht verfügbar
Alternativen für athenaOne
Branche: Krankenhausversorgung & Gesundheitswesen
Unternehmensgröße: 11-50 Mitarbeiter

Täglich

für

Mehr als 1 Jahr

genutzt
Quelle der Bewertung
Preis-Leistungs-Verhältnis
0
---
Very easy to pick up and get going.
Vorteile
The user interface is very friendly and everything is set up to guide you through easily while entering patient information.
Nachteile
Sometimes the add on software like the label printer and document printer would stop working, but that is rare.
Branche: Medizinische Praxis
Unternehmensgröße: 51-200 Mitarbeiter

Täglich

für

Mehr als 2 Jahre

genutzt
Quelle der Bewertung
Preis-Leistungs-Verhältnis
5
---
Athena review
For the most part excellent. Upgrades and updates seem to have slowed down and I think Athena has leaned more on the Market Place Vendors and less on enhancing included offers. I have made suggestions over the years and have given up as I do not feel the suggestions postings are something that Athena has been able to keep up with.
Vorteile
Claims scrubbing software. Our claims go out clean and are paid quickly. Support with MIPS. Reporting capability. Athena Text messaging. Versatility, software runs on any device. Athena text messaging. Monthly account manager calls and metrics. Partnership. Ease of creating order sets and working in clinicals. Market place partnerships are great and enhance the software and functions. Not afraid to be disruptive and things up looking for best and innovative practices.
Nachteile
Collector and Communicator insurance card copy do not communicate. Hoping one day soon you will be able to interface with EPIC. The reporting is so good that sometimes I need more support to ensure I am selecting the correct criteria.
Gründe für den Wechsel zu athenaOne
User friendly, partnership, and overall program functions. Collector (claims scrubbing software), reporting, training, training/test site and learning portal. I had an on boarding team with Athena and my practice. The support and time we took to on board were invaluable. I loved Athena's Mission, values and vision. The MV&V was once on business cards, I really liked that, not sure what happened and haven't checked to see if it changed.
Branche: Krankenhausversorgung & Gesundheitswesen
Unternehmensgröße: 11-50 Mitarbeiter

Täglich

für

Mehr als 1 Jahr

genutzt
Quelle der Bewertung
Preis-Leistungs-Verhältnis
2
---
Great reports, poor customer service
Athena has a great and robust reporting module especially helpful for practices attesting for meaningful use and PCMH, the problem with this is that it is difficult to do on your own and requires a Customer service ticket which takes a long time to get answered.
The charting is easy once you get your templates setup. If you do not do this on the front end (during implementation) getting help to do later is impossible and you will need help as it is not very intuitive. Many templates were lost during one of their upgrades without warning so it has been difficult to rebuild them. We have grown and added locations while on Athena and because they are your primary biller if they do not verify all of the credentialing that you send them you cannot bill. This was problematic because you cannot directly talk to the persons doing this there is always a go-between with Athena.
I love the EPCS for patients requiring a schedule, as a pediatrician I have quite a few ADHD pts and nice not to worry about assessing where prescriptions really lost! No need for paper. However, with one of their upgrades, I can no longer save medications so must write sig and quantity for every medication each time which is time-consuming.
Lastly, the promised billing has failed our practice. The workflow was to be we would not need a biller and get increased revenue with clean claims. We see a large Medicaid population and were not told that they had virtually no experience with that and even going to them with specifics as to the problem it would still take upwards a month to fix. Not only have we not gotten rid of our biller but increased his time as many Medicaid claims he submits thru the portal yet Athena charges us for this. The account managers are unavailable in meetings vacations or no longer with the company.
Pros: Reporting, Easy charting once template is created, EPCS, Integration of charges to the superbill
Cons: Customer support, E-prescribing, Not reasonable expectation to not need a biller, Overpriced, not a good fit if you are a practice that adds services, providers, or locations, must use their bank to receive payments and then it takes 1-2 days to get transferred to your business account
Branche: Krankenhausversorgung & Gesundheitswesen
Unternehmensgröße: 11-50 Mitarbeiter

Täglich

für

Mehr als 2 Jahre

genutzt
Quelle der Bewertung
Preis-Leistungs-Verhältnis
5
---
BEST SOFTWARE AND COMPANY FOR AN EHR!!
ATHENAONE HAS BEEN THE BEST EHR I HAVE EVER USED AND REALLY HAS SAVED EVERYONE IN THE OFFICE ALOT OF TIME AND MADE US ALOT OF MONEY!!
Vorteile
Everything. They offer up to date technology and un-endless support. You can always get questions answered easily and quickly. The claims are processed super fast and worked even faster. They have the best system I have ever seen in claims and processing!
Nachteile
There is absolutely nothing I do not like about this software!!
Branche: Krankenhausversorgung & Gesundheitswesen
Unternehmensgröße: 51-200 Mitarbeiter

Täglich

für

Mehr als 2 Jahre

genutzt
Quelle der Bewertung
Preis-Leistungs-Verhältnis
4
---
Bells and whistles
We are a Family Medicine Residency which makes managing the clinic more complex for us than most clinics because our providers are all part-time, there's Faculty over site of the Residents, and they are learning. We went live 2 1/2 years ago with 75 end-users and have been very successful with Athena. Implementation took about 2 1/2 months and was up to full schedules within 5 weeks of go-live. We've added on Dulcian CCM software which has helped us earn a lot of income doing CCM just documenting time we were missing in our old EHR. We've also implemented electronic check in which has helped get more historical information in our charts and more screeners completed on our patients. We realized a 1 FTE decrease in Medical Records and have realized savings in other areas.
Vorteile
There are lots of bells and whistles built into the software and they are moving towards releasing more and improving all the time. Free interfaces make life so much easier for us! Athena listens to users when developing the software, they are visionary with future software needs in order to meet MIPS requirements. Implementation was big but there were people helping us through each step. We have an amazing Account Manager and meet with him once a month to go over open issues and discuss financials. Athena is overall a very forward-thinking company. Athena Marketplace has lots of add-on features to help make your staff's lives easier. We've acclimated well.
Nachteile
The tickler system for follow up visits are subject to user errors and need constant review. However, honestly, most recall appointment tools usually do because patients just don't return on time or try to get as much time in between visits as possible. Task assignment over rides (TAO) take some getting used to and are hard to filter for some incoming document situations. I wish there were more filters on the TAOs. Our patients feel like we over-communicate with them so if you go with Athena, make sure you start asking the patients their communication preferences from the first new appointment they schedule with you. It's important to get phone calls unchecked if they do not want reminders in several ways for the same thing. Call campaigns to get patients back in for visits are embellished with their wording and can contradict what you said in your message. ie: You do not need an appointment to get your labs drawn. Then Athena adds You are due for an appointment in the email and you don't even know they are saying that to patients so something to watch. All software has things we wish were different.
Warum athenaOne gewählt wurde
The technology was not keeping up especially in the electronic exchange of records area and making sure we'd have all the tools we needed to meet MIPs.
Gründe für den Wechsel zu athenaOne
More freedom to do what we wanted with the product. We're a clinic and Epic was more of a software to use for a hospital system.