Über Blackboard Collaborate
Blackboard Collaborate ist eine Online-Lösung für kollaboratives Lernen, die hauptsächlich für Grund- Ober- und Hochschulen sowie für Regierungseinrichtungen entwickelt wurde. Blackboard Collaborate bietet ein browserbasiertes Webkonferenz-Tool, das die Interaktion zwischen Ausbildern und Schülern erleichtert. Die Lösung verfügt über eine Chatter-Funktion für Klassenzimmer, die Schülern eine Chat-Plattform bietet, um Text-, Audio- und Videoinhalte zu teilen. Zur aktiven Teilnahme mehrerer Personen an einer einzigen Präsentation zeigt die interaktive Whiteboard-Funktion PowerPoint-Folien an. Whiteboard-Inhalte können direkt aus Blackboard Collaborate hinzugefügt oder bearbeitet werden, ohne PowerPoint zu öffnen. Zur Erleichterung der Kommunikation können Nutzer ihre Profile mit Bildern, Videos und anderen Inhalten personalisieren. Mit Blackboard Collaborate können Nutzer PowerPoint- und PDF-Dateien mit Klassen teilen, ohne dass zusätzliche Software erforderlich ist. Die Lösung lässt sich in Blackboard Learn integrieren, um ein komplettes LMS (Learning Management System) bereitzustellen.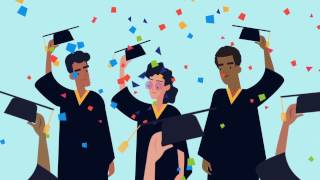 Blackboard Collaborate Preis
Blackboard Collaborate bietet eine Gratisversion und eine kostenlose Testversion.
Startpreis:
Nicht vom Anbieter bereitgestellt
Kostenlose Testversion:
Ja
Alternativen für Blackboard Collaborate
Blackboard Collaborate Erfahrungen
Branche: Lebensmittelproduktion
Unternehmensgröße: 10.000+ Mitarbeiter

Täglich

für

Mehr als 2 Jahre

genutzt
Quelle der Bewertung
Preis-Leistungs-Verhältnis
5
---
Blackboard Collaborate Review
My overall experience with Blackboard Collaborate is always amazing. My grades have improved so much with this and I have been so much more organized because it comes with a calendar and reminder of when assignments are due and I never miss an assignment.
Vorteile
A feature that I absolutely love about this software is the breakout rooms for group projects. I love that professors can break us into groups and it is not difficult to see in Blackboard. I love how easy it is to use this software. I also love that I get to see my professors feedback on any assignments that have been graded. I love seeing the exact percentage as well instead of it saying "B+". I absolutely love Blackboard!
Nachteile
One feature that I hope that this software improves is sharing the computer audio. It would be really helpful to get audio instead of text because I feel like it is easier to communicate faster and a lot more easier than text. Either way I highly recommend this software because It has helped me be more organized. There are no features that are difficult.
Branche: Krankenhausversorgung & Gesundheitswesen
Unternehmensgröße: 501-1.000 Mitarbeiter

Täglich

für

Mehr als 2 Jahre

genutzt
Quelle der Bewertung
Preis-Leistungs-Verhältnis
5
---
Blackboard Collaborate Review
Blackboard collaborate is a straightforward tool that is very effective for educational purposes.
Vorteile
As a university student in the COVID-19 pandemic, blackboard collaborate was a complete necessity. I used this app everyday for at least 2 years while navigating through classes, webinars and even exams. It is a great app that is geared toward hosting larger groups. This software is easy to use and the interface is very interactive. It allows for screen sharing and even fantastic features that allow the host to give attendees impromptu multiple choice quizzes. The break out room feature is also beneficial in managing larger groups. One of my favorite features is the promotion of asynchronous learning by providing recordings of meetings and classes. The icons are also very easy to use, even for first time users.
Nachteile
Blackboard collaborate needs an extremely strong internet connection to run smoothly. Other than that, the app is quite reliable.
Branche: Marketing & Werbung
Unternehmensgröße: 2-10 Mitarbeiter

Wöchentlich

für

Mehr als 1 Jahr

genutzt
Quelle der Bewertung
Preis-Leistungs-Verhältnis
0
---
Your Blacboard virtual classroom integration
The overall experience of Blackboard Collaborate is compliant and straightforward because as I said it does not have many features or differentiators against its market competition, it is simply the blackboard addon to take online classes or virtual meetings, its stability also characterizes it but from there on out, it is a pretty normal platform, and very easy to use.
Vorteile
What makes collaborate stand out is its stability when it comes to virtual meetings, of course depending on your network is what determines your experience during the meeting of course. Another thing is that in my case, being still a student, the collaborate is already integrated into the class in a section where either the teacher creates the icon on the left bar, or you simply go to the blackboard tools and you can find there the meeting you want to enter the entire course you have. The platform is designed for you to join immediately so if you are in a hurry, the software will take care of that and help you with that.
Nachteile
I didn't see many disadvantages of blackboard collaborate when it comes to taking classes or having meetings with my team when planning projects, since it is a virtual meeting software that complies but is quite simple, which does not have many differentiators out of the market. It is quite reliable, but for some reason, my teachers prefer to take better classes in Microsoft Teams because they feel it has better and more features than blacboard collaborate.
Branche: Gesundheit, Wellness & Fitness
Unternehmensgröße: 501-1.000 Mitarbeiter

Wöchentlich

für

Mehr als 2 Jahre

genutzt
Quelle der Bewertung
Preis-Leistungs-Verhältnis
5
---
A Necessary Platform in the Face of the Decline of Face to Face Classes
I love blackboard collaborate. It saved my education during the pandemic. The most useful feature for me is the ease of access to recordings. Unlike other platforms, the recordings are stored directly on the platform and do not require the host or lecturer to directly send the recording to participants. The platform is so easy to use and mimics the structure of a real classroom.
Vorteile
Ease of Navigation
User friendly
Multiple avenues of communication (video, audio and live chat)
Break out rooms options for group collaboration during classes
Ability to schedule and create multiple classes that can be conducted simultaneously without disrupting each other
Hands up feature
Polls
Recordings available
Nachteile
Initial learning curve as the platform is not similar to others that's i've used before.
Branche: Medienproduktion
Unternehmensgröße: 11-50 Mitarbeiter

Wöchentlich

für

6-12 Monate

genutzt
Quelle der Bewertung
Preis-Leistungs-Verhältnis
0
---
Workable, but lacking in reliability
Vorteile
Great for large groups, has enough features to keep up with the competition including: breakout rooms which work great, screen sharing, whiteboard for demonstrations, moderating for a smooth meeting flow. It's somewhat easy to use, so that's always a plus.
Nachteile
My biggest problem is reliability and stability. The software has crashed on me quite often, even with a robust and very capable laptop. For a software that's supposed to make collaboration easy, these issues are big drawbacks for me, and it's why we switched back to our original software.