Über Flipdish
Flipdish ist eine cloudbasierte Lösung, mit der Restaurants, Hotels, Imbisse, Cafés oder Bars Online-Bestellungen über nutzerdefinierte, gebrandete mobile Apps und Websites bearbeiten und verwalten können. Zu den Funktionen gehören Verkaufsanalysen, ein Belohnungsprogramm, Heatmaps, Push-Benachrichtigungen, rollenbasierte Berechtigungen und Berichterstattung. Die Anwendung ermöglicht es Eigentümern, eine mehrseitige, anpassbare Website mit Markenlogo, Farben, Bildern und Menüdetails zu erstellen. Mit dem Dashboard kann das Management Bestelldetails, Kundeninformationen oder Lieferorte überwachen und die Geschäftsleistung anhand von Verkaufsmetriken bewerten. Fachleute können Marketingkampagnen durchführen und Kundenloyalität und -engagement aufbauen, indem sie Angebote, Gutscheine oder Rabatte an regelmäßig Kaufende senden. Flipdish lässt sich in verschiedene Plattformen Dritter integrieren, wie Lightspeed, Dinerware, Facebook, Google Analytics, Intercom, WeBringg, Orkestro, Shopify und Google Pay. Die Preise sind auf Anfrage erhältlich und variieren je nach Standort. Der Support wird per E-Mail, Telefon und über Dokumentationen bereitgestellt.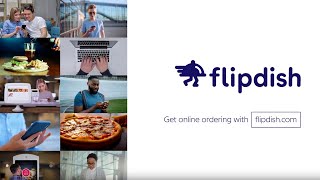 Flipdish bietet eine Gratisversion. Die kostenpflichtige Version von Flipdish ist ab 485,00 $/einmalig verfügbar.
Startpreis:
485,00 $/einmalig
Kostenlose Testversion:
Nein
Alternativen für Flipdish
Täglich

für

Mehr als 1 Jahr

genutzt
Quelle der Bewertung
Preis-Leistungs-Verhältnis
5
---
Second to none customer experience. Amazing app functionality and fantastic user dashboard for...
There are many benefits to this software that all add up. A huge benefit is having customers create their own orders and thus eliminating human error of missing items over the phone or incorrect special requests. The orders come in quickly, in an easy to read format reducing the time of taking an order over the phone from minutes to seconds. As a result we can also use codes for discounts and promotions, deliver them straight to the customers phone and even give special vouchers for free meals.
This app now allows you to advertise to your customers without leaving the business to deliver leaflets, and without worrying will Facebook show all my page followers my post.
The benefit of allowing card payments is also one to note as it reduces cash in store which in tern can speed up customer service as the payment process in store is removed and the customer simply walks in and walks out.
Vorteile
What I love most about this software is a draw between two of its functionalities. As an app for users, its extremely easy to use interface can be priceless attracting new customers who may be weary of this type of technology. Everything about it's order process instills confidence that the order has been sent and the process went smoothly.
The second functionality is the data dashboard for us as owners. To put it simply it removes all guess work behind the typical question of what drives our sales. It's presented as both easy to read graphs and also in a downloadable format for those who wish to run excel sheets. You'll soon find out your truly most profitable items, events, delivery locations, even hour of the day.
Nachteile
Having been with Flipdish very early on, I've never once had an instance where I thought to myself "I don't like this".
Antwort von

Flipdish

Hi Luca, Good to hear all is going well. Thanks for the feedback.Kind Regards, Conor, CEO @ Flipdish

Beantwortet am 12.7.2018
Täglich

für

Mehr als 2 Jahre

genutzt
Quelle der Bewertung
Preis-Leistungs-Verhältnis
5
---
I find Flipdish to be a great company with excellent customer service
Vorteile
The software is very user friendly and easy to navigate. I like that I can reconcile the daily reports to our shop sales for the accounts. The software allows me to have a good overview of the sales per our stores on a daily basis which is important for my accounts reconciliations. The reports also help to look at key trends in the order history. The reports show individual shop sales separately which is very useful. If I have any problems or queries with the software, the customer service team are excellent and always respond back to my queries promptly. The customer service follow through is excellent and the team are always friendly and helpful.
Nachteile
I generally don't have any major issues with using the software. Overall, I find it to be very user friendly and good to use. What I like least about the software is the large size of the excel export files on the back office. The CSV export file can be quite large with a lot of columns and data that I don't use. This can sometimes be cumbersome to filter and sort to get the information out that I may need for reconciliation purposes. This is the only negative that I have on the usability of the software and the export reports.
Antwort von

Flipdish

Hi Ruth,

Thank you for taking the time to leave such a positive review of Flipdish. It's terrific to read how powerful you find the reporting functionality to be for Bombay Pantry, allowing you to view sales by stores and key trends in order history. Thanks for sharing your feedback, it is constructive feedback like this which helps us to continue to improve for our customers. We are planning many updates to our reporting this year which we think will continue to add value for you. If there's anything I can do to make your experience even better, please do not hesitate to get in touch.

Best wishes,
Heather
Customer Success @ Flipdish

Beantwortet am 9.5.2018
Branche: Essen & Trinken
Unternehmensgröße: 2-10 Mitarbeiter

Täglich

für

Mehr als 1 Jahr

genutzt
Quelle der Bewertung
Preis-Leistungs-Verhältnis
5
---
Flipdish's handle customer disputes
I used Flipdish for more than 1 year for my ghost kitchen location. It has been great until there is a dispute with one of the customers. This customer filed a dispute for online purchases between March 2022 to May 2022, a total of more than $900. Flipdish did not contact our company about this dispute and immediately refunded $967.48 to the customer.
Vorteile
Inexpensive and easy to use. Provide complete solutions to new business.
Nachteile
The least I like about this company (not software) is the way they handle credit card disputes.
Gründe für den Wechsel zu Flipdish
Less expensive, provide turn-key service for mew business.
Branche: Essen & Trinken
Unternehmensgröße: 11-50 Mitarbeiter

Täglich

für

6-12 Monate

genutzt
Quelle der Bewertung
Preis-Leistungs-Verhältnis
5
---
Great Product to ween away from Third Party Services
Vorteile
What I love about this product is its user friendly portal and customer insights.
The tools Flipdish offers allows companies to understand customers analytics.
Flipdish staff very knowledgeable on various promotions/campaigns a restauranteur can offer.
The customer retention as well as the push notifications for customers is an ingenious way of converting customers back from third-party services.
And lastly, but most importantly, partnering with flipdish allows a restaurant access to one of the most important parts of any business: Customer data
Yes - you read that part correctly. You have access to your customer data for your own marketing
No longer do you need to depend on third party services (uber, doordash, etc) who "claim" to extend your reach to new customers.
Nachteile
There is nothing I can say that is negative about this company, nor its services
Antwort von

Flipdish

Hi Mark, thank you for your 5 star review! It's awesome to hear you're finding Flipdish a great product to ween away from third party services - we've helped so many of our customers all over the world do this. Our knowledgeable staff are certainly a key part to helping you realise that goal. We look forward to continued success together. Regards, James, Co-Founder @ Flipdish

Beantwortet am 13.12.2019
Branche: Gastgewerbe
Unternehmensgröße: 2-10 Mitarbeiter

Täglich

für

Mehr als 2 Jahre

genutzt
Quelle der Bewertung
Preis-Leistungs-Verhältnis
4
---
APP online ordering
Professional.
Would like more feedback on the current negotiations of fees and charges.
Tablet version of the terminal would be more ideal!
Vorteile
Its a stand alone APP linked to website online ordering. Customer friendly and operational friendly.
Once its plugged in and broadband working it runs smoothly.
Allowed make changes by emailing or calling customer care.
Up to date technology for customer and user satisfaction.
Nachteile
Unable to make changes through portal access.
Unable to upload images from back office.
Integration is all at a cost.
Commission rates should be more competitive.